Two CSUF University Police officers received minor injuries during a physical altercation with a male nonstudent on Thursday evening, said University Police Capt. Scot Willey.
Around 5 p.m., University Police received several calls regarding a suspicious male throwing trash and yelling in a hallway in the Visual Arts Building D, Willey said.
Two officers responded to the scene and recognized the individual as Bryan Cash Charle who has had prior run-ins with University Police, Willey said.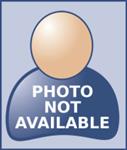 On March 10, Charle, 30, was escorted off campus and given a seven day Stay Away Order for "disturbing the peace" when he threatened to punch a student in the face for sneezing outside the Mihaylo building's Starbucks.
Four days later, Charle was arrested under suspicion of trespassing after University Police received a call about a suspicious male in the women's restroom in McCarthy Hall, Willey said.
When the officers arrived, Charle was sitting on the ground gripping a pen that the officers thought could be used as a weapon. Willey said the confrontation turned physical when the officers attempted to talk with Charle while he was sitting down, but Charle stood up and began attacking the officers.
"He was very mellow up until that point, and then all of a sudden the fight was on," Willey said.
One officer tried to tase Charle after he elbowed an officer in the eye, Willey said, but the taser dart didn't make contact with Charle's skin and was ineffective.
Charle threw the officer with the taser to the ground and jumped on top of her, Willey said. She tried to tase him again a few times by making direct contact but it was also ineffective. The officers called for backup and two more officers arrived to the scene.
Willey said it took all four officers to get Charle on the ground and into custody.
"(The officers) just said he was incredibly strong, and whether that came from an unknown substance or not, we don't know," Willey said.
During the altercation, Charle received minor cuts to his face and two officers received injuries mainly to their knees, causing them to be out of service for at least a week, Willey said.
Charle was charged with two felonies: obstructing and resisting an executive officer and battery on a police officer with injuries, and was booked into Orange County Central Men's Jail, Willey said.
He is still in custody with bail set at $20,000, according to the Orange County Sheriff's Department website.
Because CSUF is an open campus, Willey said it's common for University Police to interact with Fullerton's transient population; however, the level of force that was used in this case is not as frequent.
"It was really wild, I'm just very thankful that everybody including (Charle) walked away from this with just minor injuries," Willey said.