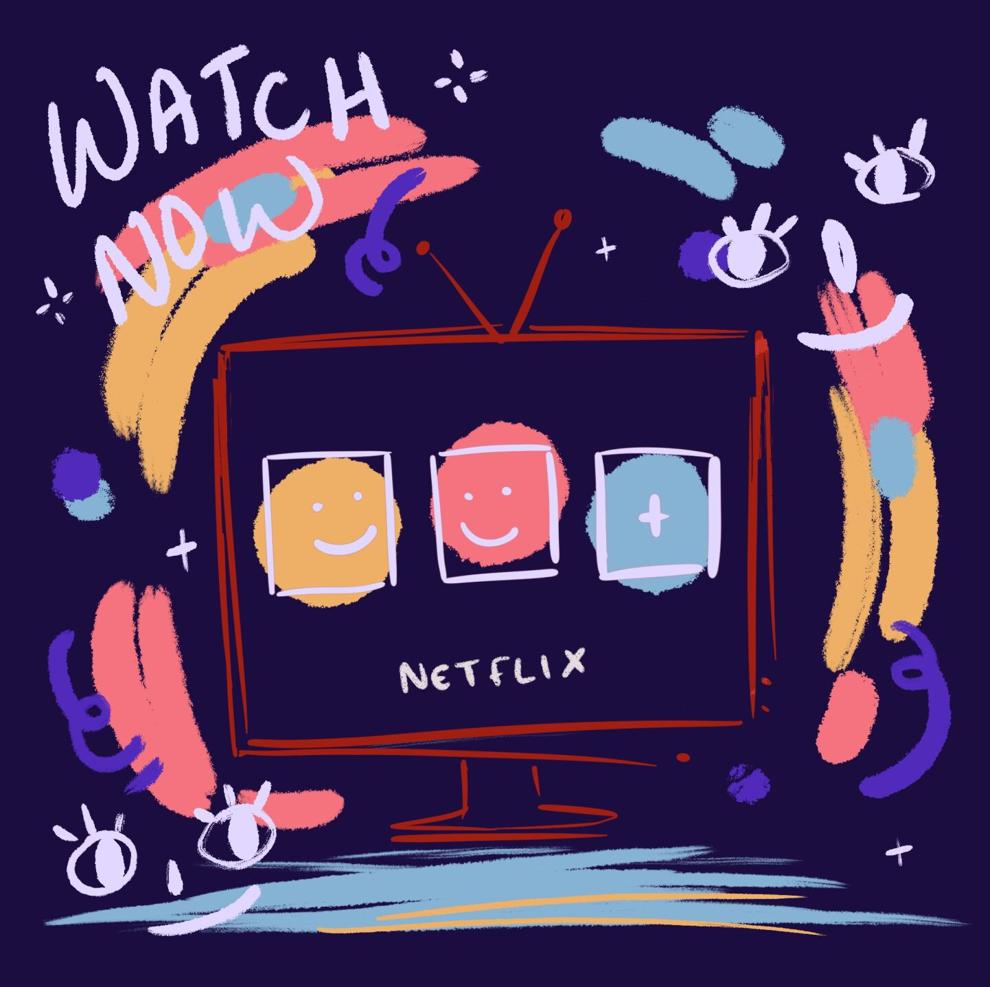 It's no secret that 2020 was a year of adversity, but while the world was juggling a plethora of problems, Netflix stepped up its game with original shows to help people survive the lockdown. From steamy romance to action-packed crime dramas, 2020 was a good year for the platform, and 2021 is gearing up to be just as eventful, with new releases of beloved shows.
Here is a list of the Netflix originals that were a hit with audiences last year, along with insight into the plans for new upcoming seasons.
"Bridgerton"
This story takes place in 1800s England as wealthy households prepare their sons and daughters for marriage season. Fans follow each member of the rich and powerful Bridgerton family through a plotline filled with lust and betrayal. Of course, no social season would be complete without a dose of scandal, and Lady Whistledown's (Julie Andrews) anonymous column is the perfect place to dish out the gossip of high society. 
This steamy show exceeded Netflix's expectations, viewed by a record 82 million households around the world. On Jan. 21, Netflix confirmed that the Bridgerton family will be back for a second season, with production starting in the spring. The news was brought to fans by the only person who could possibly have the scoop on this exciting news — Lady Whistledown. 
Fans are eager to know more, but the details are being kept top secret. 
"However, gentle reader, before you set the comments section alight with requests for more sordid details, know that I am disinclined to report on the particulars at this time. Patience, after all, is a virtue," said Whisledown in her 'Society Papers' via a post on the "Bridgerton" Netflix Instagram account. 
"Outer Banks"
If you like action-packed crime shows with a dash of summer adventure, this is the show for you. John Booker Routledge is a teenager living in the Outer Banks of North Carolina. With his dad lost at sea and no legal guardian present, John B. finds himself face to face with child protective services. Convinced that his dad is still alive, his friends and him follow a set of clues, hoping that they will explain why John B.'s father never returned from sea. The action-packed plot keeps fans on their toes with wild adventures, romance and mystery. 
The season debuted on June 15, quickly jumping to the number four spot in Netflix's Top 10. The show received the number one position as the hype of "Tiger King" died down, and the first season's success earned it a renewal for a second season.
While there is no official release date, fans know that production for OBX season two wrapped in January. 
"Tiger King"
This series received rave reviews partly due to its release during the starting months of the pandemic. The show was watched by 34.3 million people over its first 10-day release. 
This crime documentary explores the interconnected community of big cats conservationists. Viewers follow zoo owner Joe Exotic and his rivalry with animal rights activist Carole Baskin. The two exchange threatening videos, legal allegations, protests and targeted harassment campaigns. 
In August, it was reported that Netflix renewed the series for a season two, but no release date has been announced. However, Baskin is more reluctant to jump aboard. 
"Never Have I Ever"
Inspired by Mindy Kaling's childhood, the coming of age comedy-drama is about the complicated life of a first-generation Indian American teenage girl who wants to change her social status, but her friends, family and feelings don't make that an easy goal to achieve 
The show won the People's Choice Comedy Show of 2020 and was renewed for a second season to premiere sometime this year. Production started in November. 
"Emily in Paris"
"Emily in Paris" is the perfect culmination of  "Sex in the City," "Gossip Girl" and "Carrie Diaries." The show is about a young American woman from the midwest who is hired by a marketing firm in Paris to provide them an American point of view. In the season, fans follow Emily through her struggles with love, friendships, culture and a new career. 
The show became a hot topic when it debuted on Oct. 2, with viewers either loving it or hating it completely. Despite its cultural flaws, the show was popular when it debuted. 
Netflix confirmed it would return for a second season, but with the pandemic getting in the way, they plan to start production this spring. 
With the looming anniversary of the COVID-19 lockdown, now is the perfect time to remember the shows that helped fans cope with the fast-changing pace of 2020. As people look forward to a brighter year, may the renewed seasons of favorite binges be a happy thing to push us through 2021.