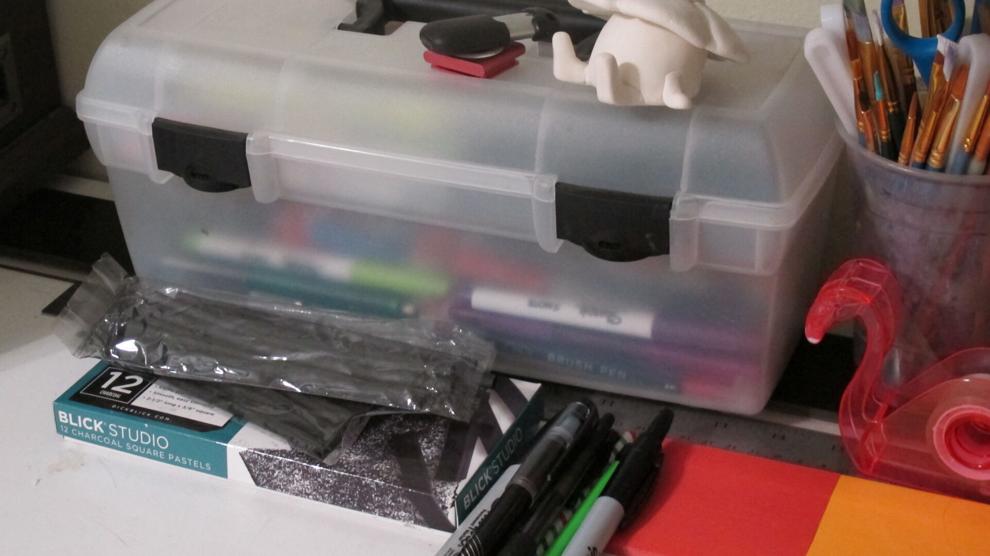 The fall 2021 semester has begun, and students are enthusiastically returning to in-person classes after Cal State Fullerton switched to an online format in response to the COVID-19 pandemic. 
Quite a few students took their first step into a classroom on the first day, relieved to finally feel like a Titan. Among them are sophomore art majors, no longer missing the complicated procedures that online learning required them to undergo constantly.
In 2020, it was announced via email by CSUF President Fram Virjee to all students, faculty and staff that the university's education would switch to online formats in March moving forward. It remained uncertain how long students would be learning through a computer screen, and Titans didn't return to campus until the fall 2021 semester.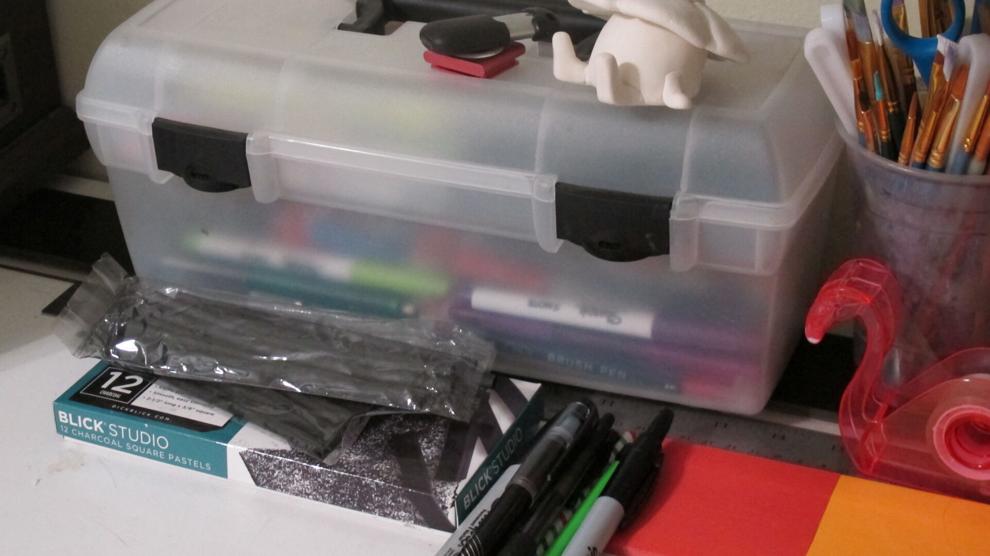 Naturally, this also meant that incoming fall 2020 freshmen also saw their first academic year through Canvas and Zoom, and not through the traditional classroom setting many desired.
"It was actually quite upsetting because I felt like my college experience was being ripped away from me," said Denise San Felipe, a sophomore art major who began their academic journey online. "I was like, 'Oh, I don't know how I'm going to survive in this environment.'"
One activity in particular that some students said they struggled with at home was still life drawing, an art exercise challenging students to draw or paint still objects around their homes. 
Alexis Son, a sophomore art major, said it was difficult maintaining the corner that she often used to draw her still lifes, given that she'd often draw in a shared room. Providing adequate lighting to her object was difficult, and it was hard to switch objects due to the little space she had to work with, she said.
"During those classes… I had a little corner," Son said. "I had to share a room for classes because I had to give up my space for my brother to work in my room, so I used my parents room to work."
San Felipe said they were often afraid that their family would eat the fruit from the bowl they were drawing their still lifes from or that their dog would come in and ruin the display.
"I can't really draw or paint comfortably without fearing someone is going to come in and might touch my work or ruin my work," San Felipe said.
As students returned to a classroom setting, so did their confidence and focus. When it came to Lauren Pitcher, a sophomore Art major, she said she was ecstatic to be in a classroom setting once more, now with provided campus equipment and the ability to effectively communicate with her instructors.
"I was excited to get in person classes again," Pitcher said. "It's better for my schooling to be in-person and to go into a structured place, which I couldn't do online because I get distracted easily."
In Son's case, she said she found that attending in-person classes provided a positive benefit to her mental health, as the increased interactivity between her peers and professors made for a less stressful experience.
"The difference between working from home and working on campus — it's so different," Son said. "I was dealing with my depression and anxiety when the pandemic hit because I was not used to the change, but when I got here on campus, my mental state was so much better."
Son said that having the ability to interact with the friends she'd made while being online, as well as seeing professors in person and getting hands-on learning was much better experience. 
Sentiments shared among art students are shared among most students, as being on campus provide levels of interactivity and communication that online courses cannot emulate. But the worry that the actions of others might jeopardize in-person classes still lingers for some students.
"I hope that this still continues on. And if not, I would just be just plain out disappointed," Son said. "Please wear a mask and be vaccinated, so that most of us who are currently on campus could stay on campus."