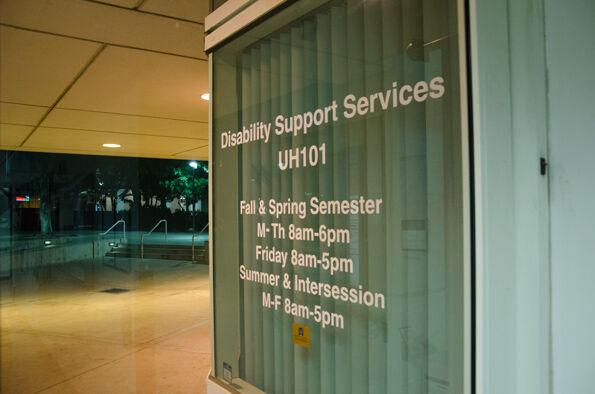 Last semester Jacquelyn Gerali, a Disability Management Specialist and Cal State Fullerton instructor, created an opportunity for disabled students to prepare for life after college by creating a course tailored specifically to their needs.
The course Career and Life Planning: Disability Awareness & Advocacy (COUN 252) deals with aiding disabled students by preparing them for what lies ahead post-college.
This course is being offered through a collaborative effort between the Disability Support Services (DSS) and the Counseling Department.
Disability employment laws and regulations, individual career exploration strategies, accommodation and disability disclosure strategies are only a few essential topics that are discussed throughout the course.
Gerali instructed this course last semester, and was glad to announce that the same course would be offered this semester.
So far this is the only course of its kind, and plans to expand with similar courses are currently underway. The course is expected to be offered every forthcoming fall and spring semester.
"Due to the grant connection, this course is available only to students with disabilities during the spring and fall 2015 semesters. However, COUN 252 will be available to students with disabilities as well as students interested in working with students with disabilities starting in 2016 and beyond," Gerali said.
An enrollment of at least 20 students was "preferred" in order for the course to happen, Gerali said. This hasn't been an issue due to the eagerness of many disabled students wishing to enroll.
Gerali said she's been absolutely impressed by how much her fall 2014 students had transformed from the first day of class to finals week.
She said she's seen tremendous growth in their professional skills and self-esteem. Gerali aspires to instill in her students a mindset that, labels directed towards them should never define them—and that if you truly believe in yourself the possibilities are limitless.
The DSS office, located in UH 101, also offers disabled students various supportive workshops and groups to participate in throughout the semester. A few of these groups include, a public speaking group, healthy relationships process group and a professional development workshop, David Guzmán, testing coordinator said.
Individual information for these meetings can be found within the DSS office.
"The classes have gone very, very well. We've gotten a very good response, and students have really reported back positively," Guzmán said regarding the COUN 252 course.
By facilitating and implementing these workshops, groups and courses for disabled students, the DSS office is meeting CSUF President Mildred García's strategic goals.
The DSS office staff and offered services have been "very accommodating, they are always welcoming when you walk in there, and you can get appointments very quickly," CSUF disabled graduate student, Jennifer Vincent said.
Students interested in enrolling in Counseling 252 Section 2 in the future may contact Gerali by emailing jgerali@fullerton.edu or by calling the DSS offices at (657) 278-3112 for more information.