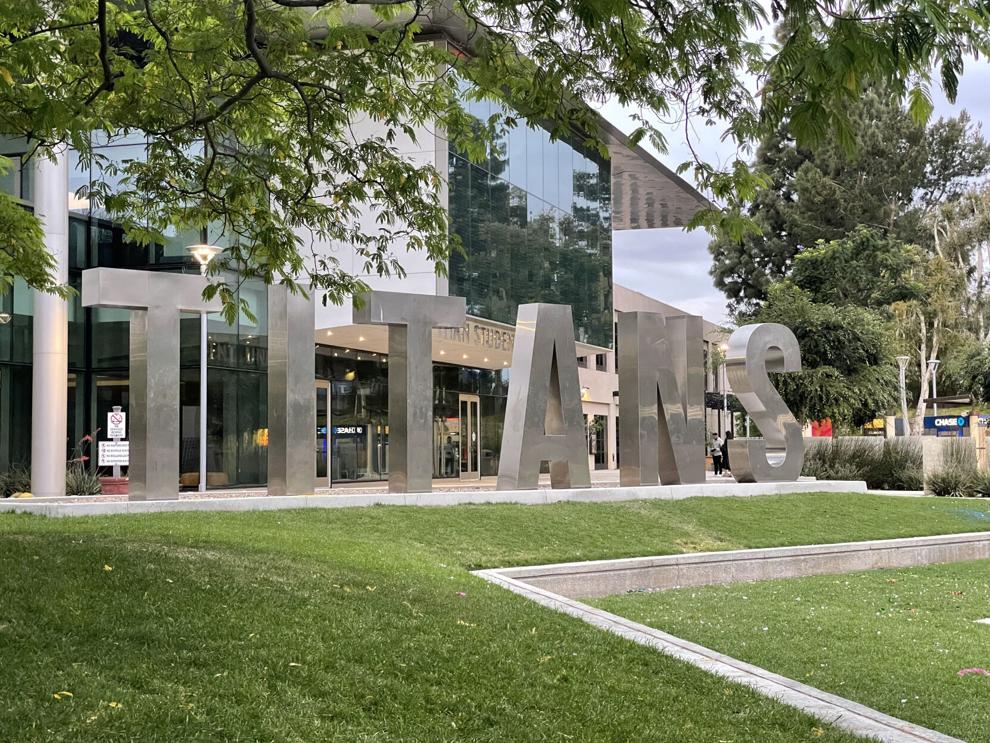 As graduates prepare to take the stage and clutch the diploma they've been working at for years, the haunting echo of questions pour forward from family, friends, professors, colleagues and even that little voice in their head — what's the next step? 
It's a difficult question  for all of us. The truth is, a lot of us don't know whether we want to take a gap year, go to graduate school to pursue a master's degree or go straight into the workforce. We're left asking what we want to do, and despite the insistence of the question, the answer is just as elusive now as it was when we started college. 
For myself, I will not be finishing school until the end of the fall 2021 semester, but even with all of that time, there has been constant anxiety and paranoia surrounding my future and what I want to do once my time here comes to an end.
According to the DO-IT Center, approximately 53% of college graduates are either unemployed or working in a job that does not require a bachelor's degree after graduation.
Entering the real world can be intimidating, and when you look at these job postings, you don't know what you're looking for. All the different job titles and industries are overwhelming.
No one wants to sit through years of college just to accumulate debt and still end up working a minimum wage job that they hate.
The broke college student life is dreadful, and even though we have survived and made the most of it from our teens to the beginning of our adulthood, it's time for a new chapter.
That is why I sit here in these last two weeks of the spring semester, frustrated and trying to prepare for the next stage of life even though it's approximately seven months away.
There are goals each person in college is trying to achieve, and for some, the mission to accomplish those aspirations might start when you are already in college, but for many, it begins once you are finally done with it.
One thing I have found myself doing as soon as the day begins is searching Google for all the possible paths I can pursue with my degree. I try to learn the titles of the different positions that are out there that seem like a fit for what I want to do.
Other times I am on LinkedIn, Indeed or other job sites looking for full or part-time jobs that seem like a fit or an industry I may be interested in. Now it may be a long shot, given that I still have a few months to go, but my goal is to find a job that I can have lined up once I finish school.
LinkedIn is one of the most useful websites for career building as it allows you to connect with people who may be in your intended field of work or the position you are trying to attain. It is also beneficial to connect to people from anywhere across the country, even if you have never met.
We all know about shooting our shots in hopes of finding a romantic partner through social media. Still, as college students, we need to take advantage of doing that to people in our career fields, just in a more professional way.
From the connections I have made on LinkedIn, I am reaching out to schedule meetings, get insight and learn about other people's journeys.
As a mentor of mine told me, you have to make your connections work for you and let them know what you need from them. It can take you a long way to be ready for the next chapter.
A lot of the people you network with will also review and help with your resume. Remember, many of the people on LinkedIn have been in positions to hire people, and they know what employers look for.
Always be willing to be a student because there is always something new to learn, and to get to where we desire, we still have a long way to go.
So, congratulations and good luck to the classes of 2020 and 2021, and remember to stay patient and trust the course because an opportunity will come.