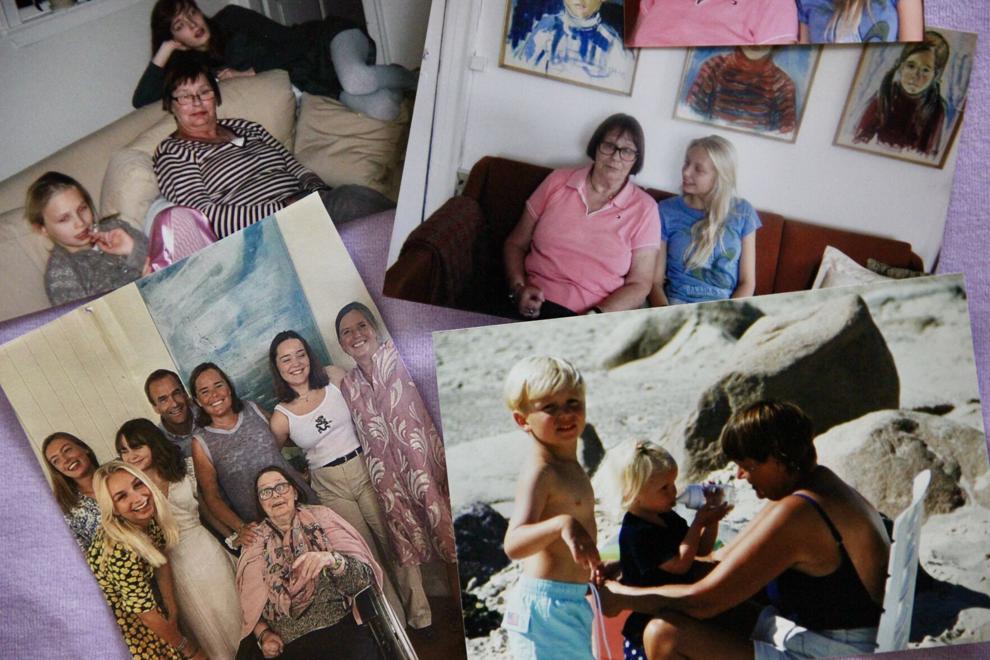 COPENHAGEN, DENMARK— Losing a loved one in a pandemic makes it impossible to say the thing that most people crave when they lose someone — a proper "goodbye." The weight of unspoken goodbyes has left my family and I with grief, unpredictable anger, sadness and worse, guilt.
In January 2021, my grandmother passed away due to a non-coronavirus-related illness, but the pandemic took a toll on her passing, which still affects her closest ones today. 
For many years, my grandmother had been unable to take care of herself, so she lived in a nursing home where she was under 24-hour care. She suffered from various blood clots in her brain and lost all mobility in her right arm and leg. However, these permanent constraints did not keep her from spreading joy and sharing her quick, unfiltered and often inappropriate comments while wearing a smile that managed to brighten the lives of even the crankiest people.
In September 2020, the nursing homes in Denmark adopted strict visitation rules to shield the most vulnerable populations from the fast-spreading COVID-19 virus. At my grandmother's nursing home, only one individual resident was allowed to visit on a weekly basis.  
It was not an easy task to choose who got to be "the visitor" because my grandmother's closest family consists of 12 members, but of course, we had to adhere to the rules for everyone's safety. 
 A little before Christmas, my grandmother started to act differently. Her quirky comments became rare, and she started to seem confused about her surroundings. It was very unlike her usual social attitude, but we understood that it was probably the result of being stuck in the nursing home for three months without stepping outside. We decided that may be the reason she was not herself. 
As COVID-19 cases continued to move through Denmark, we officially went into another lockdown before Christmas. My brother is in the military, and he got called on duty to help at a testing center. He was able to bring COVID-19 tests home for all of us so we could get tested, celebrate Christmas together and visit our grandmother with a clean conscience.  
My grandmother was extraordinarily quiet and tired on Christmas Eve. 
She passed away two weeks later. 
Fortunately, her three children were by her side when she took her last breath, but due to the coronavirus, her children and grandchildren felt we had not been there for her in the months leading up to her passing.  
We were not allowed to take her for a stroll around the block or invite her to our homes for her favorite meal and a glass of "carousel oil," which is what she called alcohol. For these missed moments, we feel guilty.
It's a guilt that follows us around like a heavy shadow, and it's impossible to get rid of. We walk around feeling that something is missing, and that absent piece is the head of our family.
We also feel guilty for not holding the funeral she deserved. The funeral was a rather impersonal experience with less than 20 people in the church, a "choir" consisting of two people and a quick "thanks for coming" message after the ceremony. There were no festivities. It wasn't what she would have wanted.  
Dealing with death is never easy, but a funeral where you get together with people from near and far, share stories about the deceased and remember the good and the bad times is so valuable. It's the right way to say final goodbyes.
Hopefully, COVID-19 will be under control and most of the population will be vaccinated in the summer, so her closest family can gather and celebrate her life the way she would have wanted.
I know it is a cliché, but it's so important to appreciate what you have because it may be gone tomorrow. Take your grandparents for a stroll and have them tell you about their younger days. It's the small moments like these you will look back on when you do not have them anymore. If your grandparents live far away from you, give them a call or send them a letter to let them know you're thinking about them, as I mourn the loss of my grandmother and the goodbye I didn't get to say.