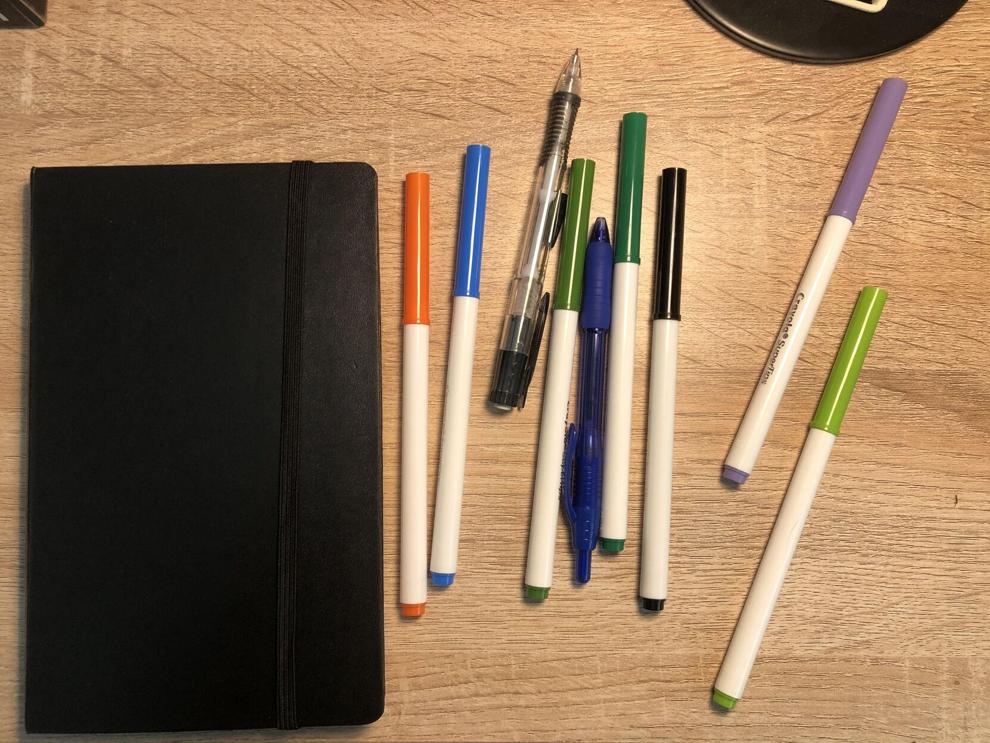 Three months into the spring semester, students are experiencing tremendous pressure trying to juggle assignments and hit deadlines. With an array of notes, essays and reading assignments sitting on the to-do list, due dates can easily fall through the cracks.
For students who are looking to conquer their never-ending pile of homework, there is a simple solution: journaling. Journaling can help students keep track of their classes and tackle assignments in a timely manner.
It helps to approach journaling with a weekly schedule. Start by making a list at the beginning of each week with every assignment and fill in important dates such as class meetings, club socials and work days. Make sure to check off each task after it's completed — a small reward that reminds students to be proud of every accomplishment. 
Journaling is the perfect activity for any student who is feeling stressed out and unorganized. In a virtual world, where it can be hard to feel productive, something simple like writing down tasks can make a colossal difference in pushing students to fill their day with positivity and motivation. 
Time management is a huge barrier that many students face and the urge to procrastinate is a strong temptation, especially considering the myriad of distractions that are inherent in home environments. Journaling curves this problem by helping students stay accountable for themselves, their assignments and their goals. 
Aside from school, journaling can also help students manage their personal lives and plans. Using different colors and symbols to signify different activities is a helpful tool to keep track of daily activities, such as orange dots marking workout days. Don't be afraid to grab those colored markers and gel pens, or opt for a toned down pencil look. The best part of the journal is that each one is unique. 
Journaling is also helpful in situations where students need to vent or let their feelings out. Whether it's something simple like writing about how good coffee tastes or emotional struggles, the journal will always be there. Writing down feelings can be a very therapeutic experience where openness and honesty are encouraged. 
In some cases, a journal can be a safe space to confront issues that otherwise take a backseat in everyday life. A 2005 study published by Cambridge University Press found that people who wrote about "traumatic, stressful or emotional events" for 15 to 20 minutes on three to five different occasions, "have significantly better physical and psychological outcomes compared with those who write about neutral topics."
With all the uncertainty of the last year,  journaling is an effective method of combating fear, and it's the perfect way to show yourself that you have nothing to worry about as long as you are trying your best. Journaling is the escape that can help students find more control in their life — something that everyone struggles with.
This experience of writing can also open doors for your future. Looking back on past journals in a few years can be a healthy reminder of the past and a reflection of personal growth. Connecting the past to the present can tame the loudness of the world while also fostering a newfound confidence in school and positive reflection.