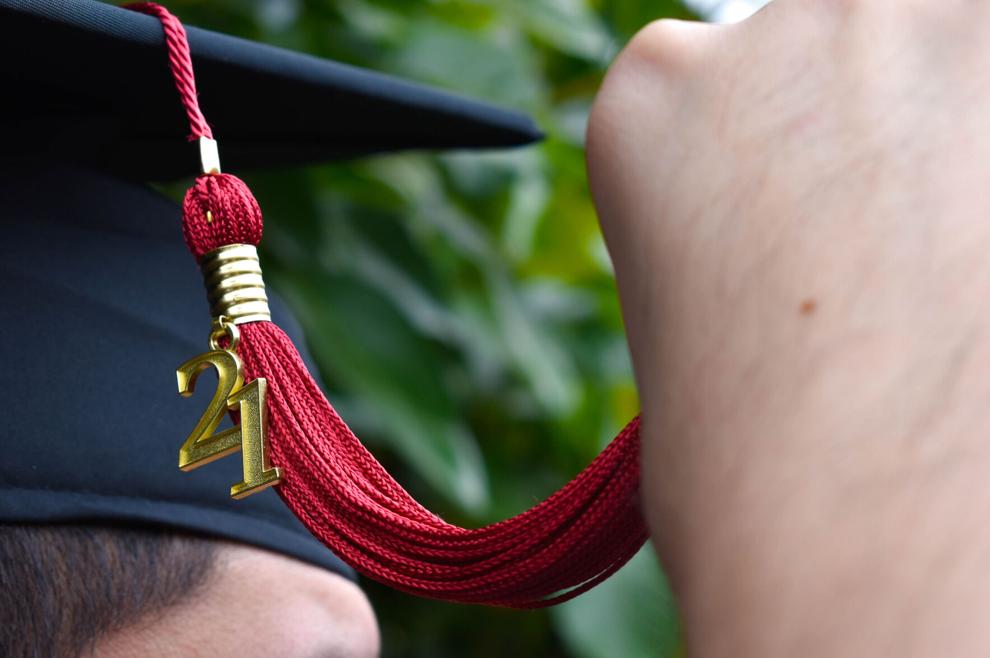 Graduating is bittersweet. 
On one hand, I'm excited to close this chapter of my story and see where life may take me moving forward. Yet, I will be losing that sense of structure and validation that school has given me throughout my life.
As my time at Cal State Fullerton comes to an end, I am reminiscing on the start of my journey to a bachelor's degree as a transfer student whose time was cut short.
I arrived at CSUF in the fall of 2019 after receiving my associates degree in communications at Riverside City College. The excitement from reading my acceptance letter was overwhelming because it signified my social and academic progression.
Life at a community college was isolating because I made it so. I worked hard to maintain my 3.8 GPA. I was always taking courses during winter and summer terms. I began my college career with a working mindset and I had no intentions of building relationships in an institution that was simply a stepping stone — all I had to do was pass my classes and leave. 
But when I began my transfer process to CSUF, I decided to leave that attitude behind. I believe that was my mistake. 
My days on campus were short-lived. I only walked the tracks of the university for a total of five months and a half. When the COVID-19 pandemic hit in March 2020, in the most privileged way possible, it felt unfair; as though the rug had been pulled out from underneath me. 
This new outlook I had instilled was being wasted while I was stuck in a Zoom meeting. And I began to realize that I had never experienced CSUF as much as I should have because I thought that I had so much time ahead of me. 
I could not help but compare my journey to those that had entered CSUF right after high school. They would reference their specific experiences, and I could not relate. Those encounters made me feel inferior to my peers even though I knew that I deserved to be there as much as they did.
I never explored the arboretum in a lazy daze, walking along the dirt paths that were adorned by native Californian plants. I did not get the chance to participate in social gatherings the way that I had wished. 
My short stint on campus did not allow me the opportunity to develop an attachment to the university. 
Yet, despite the lack of prospects during my last year of college, I was able to make connections that I hope will last. My position at the school newspaper bridged the gap between my losses and the relationships I deeply carved. 
The people I met have created an attachment to CSUF that I would not have developed otherwise.
My experience is not unique. According to Campus Reel, 46% of the entire student body are transfer students.  But some have continued their habits of keeping to themselves in a commuter school — making it difficult to enjoy their college career. 
Without my participation in an organization, my existence at CSUF would have been all the more secluded and I would have left the school with nothing except a piece of paper that has my name printed on it. 
Now as I gather my regalia and prepare for commencement, I realize that to live life always expecting more is unproductive. We anticipate having new opportunities the next day without taking into consideration that it could be seized from our clutches at any moment. 
I learned to live every day as though I am taking a slow stroll around a garden — stopping every so often to bask in the speckled sunlight that peaks through the leaves of the tree that hangs over me. 
In my two years here, I have collected moments which have taught me to not take what I have today for granted, even if I believe I can do them tomorrow.