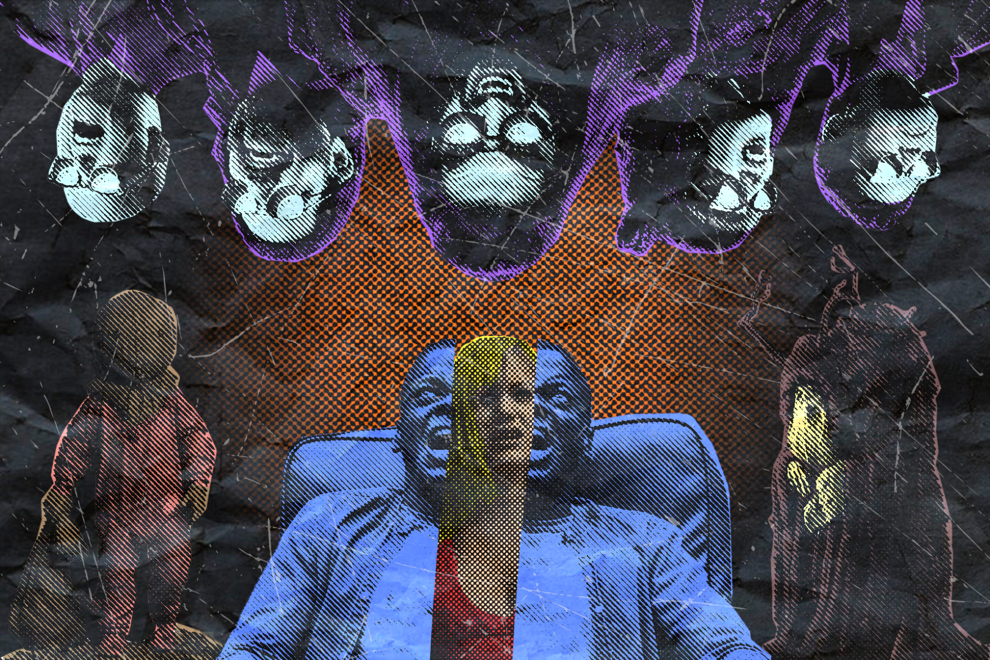 Welcome back, lovers of horror movies! 
So far we have recommended films from the slasher, paranormal and psychological horror subgenres. With this being our final list of horror movies to watch this Halloween season, we are taking a look at holiday-horror hybrids and other must-watch films that did not make the cut in previous lists. 
First up is a movie set on Halloween night:
"Trick 'r Treat" (2007), directed by Michael Dougherty 
Dougherty has two spots on this list for good reason. His early horror films are some of the most fun in the genre and should be experienced at least once. "Trick 'r Treat" focuses on five interwoven stories that all take place on Halloween night. 
A serial killer, a vampire and a demonic creature that resembles a doll serve as the enforcers of Halloween rules and traditions. It is a great movie that pays homage to the holiday with fantastic jump scares and an interesting array of characters played by great actors. 
Anna Paquin, Dylan Baker and Brian Cox star in the film along with a quick appearance by Leslie Bibb featured in the opening. 
This film is available to stream on Hulu.
"Krampus" (2015), directed by Michael Dougherty
As the second film by Dougherty on this list, "Krampus" works as both a Halloween and Christmas movie because it's more fun than it is outright scary. Taking place on Christmas night, a family is forced to fight for survival after one of the children, Max (Emjay Anthony), accidentally summons Krampus.
It features a star-studded cast with Adam Scott, Toni Collette, David Koechner and Allison Tolman.
It features an ending that is not only heartfelt — a true staple of a great Christmas movie — but twisted in a way that makes the film memorable, although some might not enjoy it. This is a truly great popcorn movie with mindless fun.  
"Get Out" (2017), directed by Jordan Peele
"Get Out," is easily one of the greatest horror movies ever made. In Peele's debut as a writer and director, he delivered an instant classic thriller that was heavily inspired by iconic horror films like "Rosemary's Baby." Starring Daniel Kaluuya as Chris Washington, who is about to visit his girlfriend Rose's (Allison Williams) family, he begins to suspect that things are not what they seem. 
Focused on the racial tension, he is drawn into something far more sinister than he could have imagined. Catherine Keener and Bradley Whitford also star as Rose's parents.
"What We Do in the Shadows" (2014), directed by Taika Waititi and Jemaine Clement
This horror and comedy hybrid film that inspired the FX show of the same name is a great movie for fans of the genre because it is a satirical look at the world of well-known horror creatures such as vampires and werewolves.
It is an extremely low-budget film that rose to success because of Waititi and Clement's sense of humor and tonal style. The narrative places the characters in a contemporary setting and forces them to deal with mundane things like paying rent and keeping up with chores. 
"It Follows" (2014), directed by David Robert Mitchell
This is perhaps one of the most creative horror movies made in the past decade featuring a sexually transmitted demon that serves as a metaphor for the trauma experienced in sexual assault and living with STDs. 
The film follows a young woman named Jay (Maika Monroe) who is dating a new guy named Jeff (Jake Weary). On their date, Jeff continues to look over his shoulder as if being chased, but the audience sees nobody. It becomes clear, however, that Jeff sees something the audience does not. 
After hooking up in a car one night, Jeff knocks Jay unconscious, ties her up to a wheelchair and takes her to an abandoned building where we finally see what has been drawing Jeff's attention. In a jarring and dark scene, she sees a demonic entity posing as a creepy undressed woman slowly walking toward them in a zombie-like fashion. She learns, along with the audience, about how she's inherited a demon that will follow her until she passes it on to someone else through sex. 
This movie, on top of being a great metaphor, has plenty of great jump scares and even forces the audience to question its sanity while the film plays out.