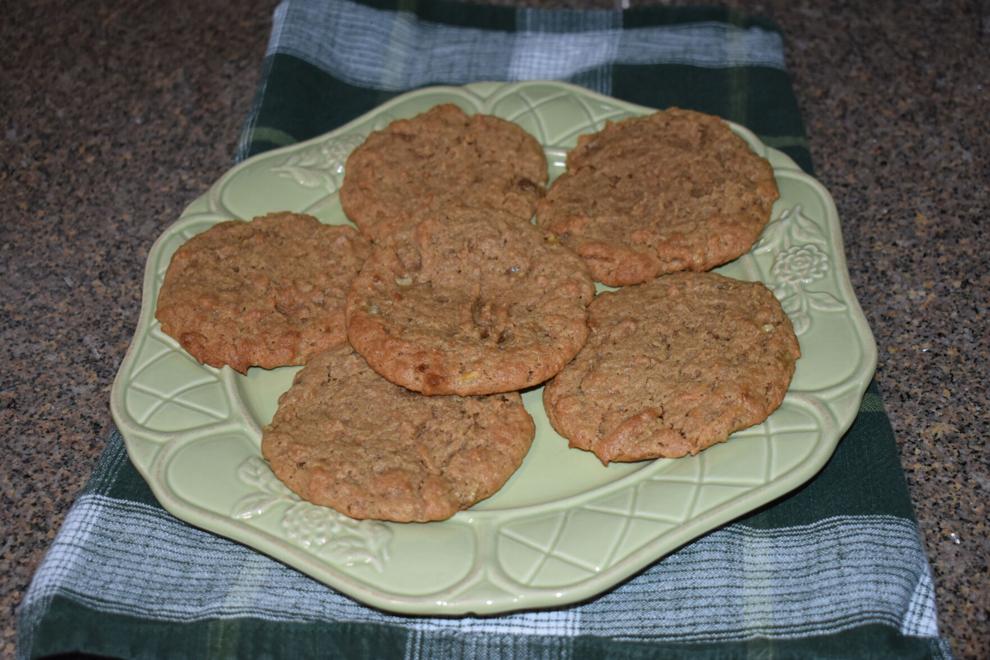 With Valentine's Day right around the corner, people will be looking for a gift idea to surprise their loved ones. Baking a sweet treat will impress those closest to you while leaving you proud of your baking skills.
A vegan peanut butter cookie is a great option to bake, especially if you are looking for a guilt-free sweet treat. The recipe is easy to follow and uses common ingredients that can usually be found in your home pantry. 
The recipe requires no eggs or dairy. The binding agent that replaces the usual eggs and dairy is a mashed banana, which adds great texture to the cookies.
The recipe can also be seen as a blank canvas because it is easy to add ingredients like chocolate chips or macadamia nuts for added flavor. For a fancier look, top off the finished product with a dark chocolate drizzle.
With a 20 minute bake and prep time, this is the perfect dish for quick desserts, and it's easy to make multiple batches in a short amount of time — a quality that will be appreciated after the pandemic ends and parties start up again.
This recipe can also make for a great family bonding activity where everyone has a role in the process. The recipe is easy enough for everyone to follow along and create the cookie of their dreams. 
For this recipe you will need:
Ingredients:
1/2 cup of peanut butter (smooth or chunky)
3 tablespoons of flour
1/3 cup of sugar
1 banana (mashed)
1/2 teaspoon of baking soda
1 teaspoon of vanilla extract
A pinch of salt
Tools:
Parchment paper
Large baking pan
Large mixing bowl
A rubber spatula or whisk
Measuring cup
A tablespoon and teaspoon
A fork
Instructions:
1. Preheat convection oven to 350 degrees Fahrenheit.
2. In a large-sized mixing bowl, add the peanut butter and sugar.
3. Grab your fork and start mashing one banana in another bowl until completely smooth. This is the binder substitute for eggs, so the banana needs to be thoroughly mashed.
4. Add the recently mashed banana and flour to the mixing bowl.
5. Add the vanilla extract, baking soda and a pinch of salt to the mixing bowl.
6. Grab a rubber spatula or whisk and mix the ingredients in the mixing bowl thoroughly. It is very important to make sure the flour is completely mixed in to avoid a raw flour taste.
7. Once your cookie dough is properly mixed in, grab the parchment paper and lay it down on the large baking pan. Parchment paper allows the cookies to not stick to the pan once it cools off.
8. Scoop the cookie dough on the parchment paper in your desired size. The recipe can make 6 to 8 cookies depending on size.
9. Grab a fork and press on the cookie dough to create a more defined look when baked. Don't forget to dip your fork in some sugar, which will keep it from sticking to the dough when pressed down.
10. Put the cookies in the oven and bake for 10 to 12 minutes, or until the cookies turn golden brown. Remove the cookies from the oven and allow them to cool for 5 minutes.
11. (Optional) Grab a handful of dark chocolate chips and put them in a microwave-safe bowl. Put the bowl in the microwave for 25 seconds then pull out to stir and repeat this process until the chocolate is melted. With a spoon, drizzle the melted dark chocolate on the now cooled cookies for a decorative flair.
12. Grab a cookie or two and enjoy!