After months of traveling to far off worlds, dancing with charismatic characters and finding solace in the serenity of stories, Tuffy's Book Nook is back with a list of novels to help you cope with the inevitable cloud of midterm stress.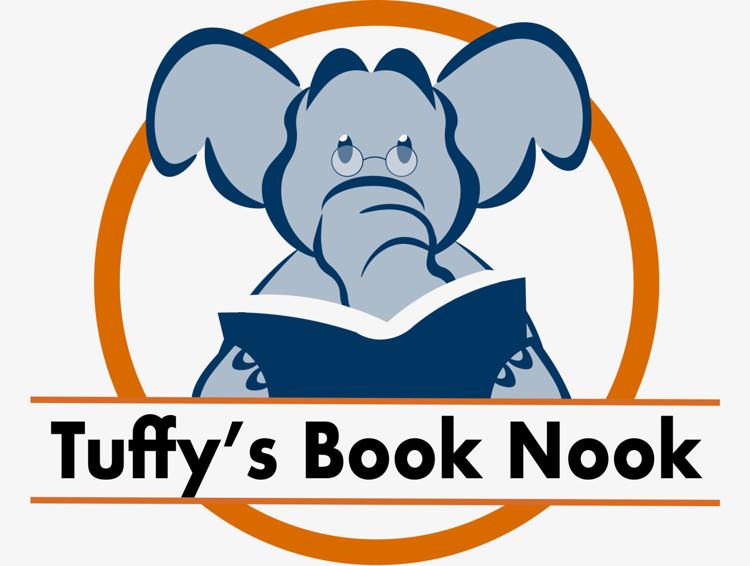 From Victorian dramas to romantic love stories and tales of heartache, this list has something for the avid reader in everybody. So, grab a cozy blanket, turn off Netflix and find a new world to visit for a few hours. Midterms and the chaos of the pandemic will still be here when you get back, but for now, take a little break and go on an adventure. 
"The Ballad of Songbirds and Snakes" by Suzanne Collins
From the Harry Potter side of TikTok, to the resurgence of "Twilight's" popularity in recent months, it's no secret that the pandemic is pushing people back into the worlds of their favorite comfort stories. For every "Hunger Games" fan, Suzanne Collins' newest novel is the perfect excuse for fans to return back into the world of Panem. 
This prequel follows the story of Coriolanus Snow— better known as the power-hungry and manipulative President Snow. While readers might be hesitant to read about the person they rooted against for three novels, the intricacy of the storyline and nods to the original trilogy of novels is enough to make any fan's heart flutter. 
The book follows Snow in his late teenage years as he navigates the early stages of the Games, moral dilemmas, love and a thirst for power, leading to the inevitable creation of President Snow. Collins pulls you in with chapter cliffhangers, complex character relationships and Snow's commentary about control. 
"Not Our Kind" by Kitty Zeldis
"Not Our Kind" is a historical fiction novel that transports readers to New York, taking place two years after the close of World War II. Eleanor Moskowitz is a Vassar college graduate who wants to be a teacher. Her kind demeanor, glowing intelligence and upstanding character make her a perfect fit for any situation, but in this society, Moskowitz is considered different because she is Jewish. 
The novel follows Moskowitz  as she begins to tutor a young girl with a rich family who lives on Second Avenue — a job that requires her to mask her cultural identity with a new last name. Faced with an anti-semitic male boss and a job that mixes her personal life with her work, Moskowitz struggles with love, self-discovery and deciding what is truly important. 
The author confronts issues of discrimination, sexual assault and identity through an endearing and powerful female protagonist that readers will be quick to root for. 
"The Tattooist of Auschwitz" by Heather Morris
There is always one book that makes you feel as though there simply aren't enough tissues to catch your tears. This is that book. Another historical fiction novel, written by Heather Morris who brings to life the story of Lale Sokolov, a Slovakian Jewish man, who is transported to Auschwitz-Birkenau during WWII where he is trained as a tattooist. 
While the book falls under the category of historical fiction, readers will have to understand that Morris wrote this piece after interviewing Gary, Lale's real life son. Much of the story is based on his recount of his father's lifetime. 
Though reading this book is a far cry from the comfort of fiction novels, books like these are important because they give a voice to people who survived horrible circumstances.
Lale's story is one of strength, love and bravery in the face of unspeakable circumstances. Be prepared with a box of tissues and an open mind as you reflect on WWII and the inhumanity that fills these novels. While it may not be easy, it will be worth it to remind yourself of what people are capable of and the good that lives on, even in times of vicious uncertainty. 
"Middlemarch" by George Eliot
No reading list is complete without a glance back at the classics. George Eliot's "Middlemarch" is a Victorian novel that tells the story of a provincial community and the intricate drama that unfolds throughout the lives of the townspeople. 
Eliot's story is the Victorian equivalent of a modern reality TV show. She wastes no time introducing interesting characters like young Dr. Lydgate, angelic Dorothea, and enchanting Rosamond. 
If readers can get past the intimidating page count, Eliot's narrative is entirely immersive, so you'll feel as though you are living in Middlemarch, walking alongside each of the characters and struggling like them, to understand Eliot's important ideas about community, faith, social consequence, and forbidden love. 
Each chapter allows these dynamic characters to tell their story from their own perspective, so readers get a full view of a unique and interconnected social web. 
It may be midterm season and the climate of the world may not be what you would like, but don't be afraid to take a step back. Reading is about letting your mind wander to new places and escaping reality — something we all could use right now.