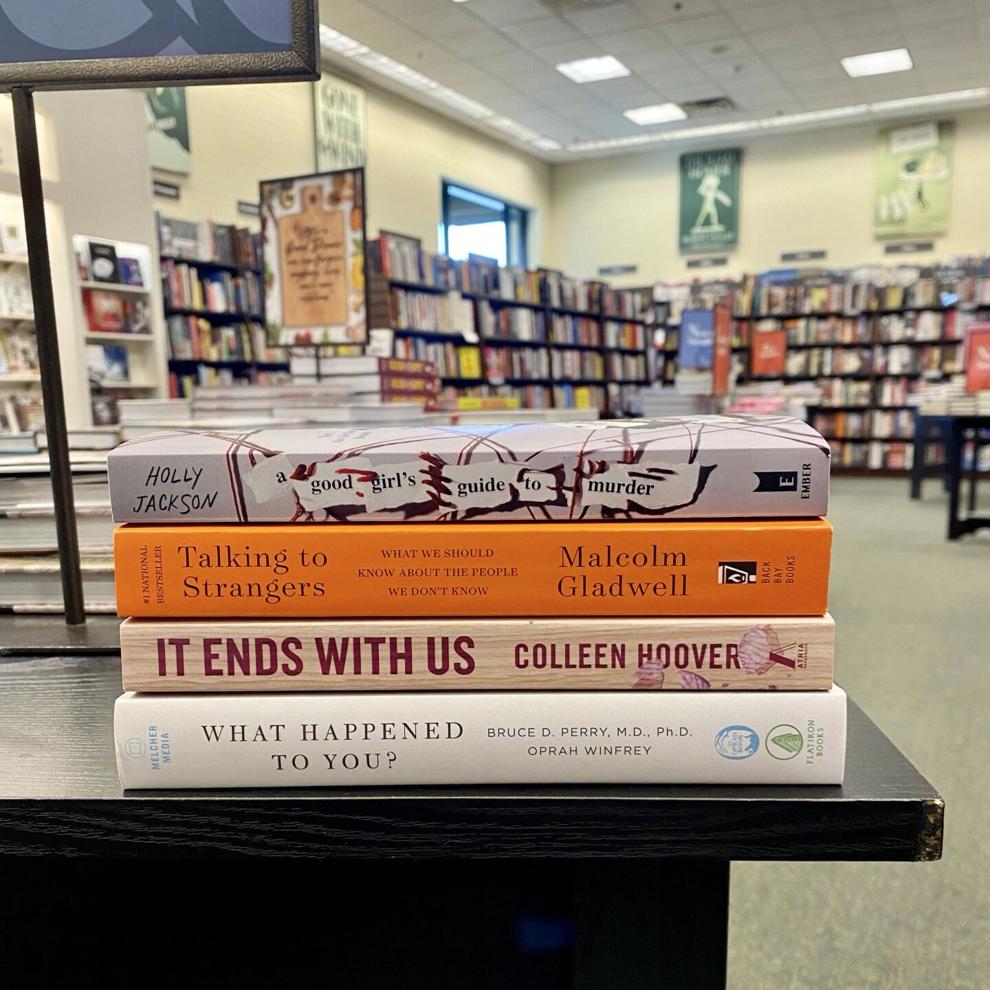 Finals season signals an abundance of stress. Staring at your computer screen, scrambling to finish last-minute papers and staying up until 3 a.m. to study can take a huge toll on yourself. However, one good thing about finals is that it signals  the end of a long semester. 
Here is another list of book recommendations to kick off the summer and help you unwind from the stressful nights that finals bring. 
"What Happened to You?: Conversations on Trauma, Resilience, and Healing" by Bruce D. Perry and Oprah Winfrey 
In this book, Oprah Winfrey dives into her childhood to reflect on what instances shaped her and what situations permanently scarred her following into adulthood. Winfrey shows her vulnerability of past experiences to connect with readers and make them feel like they're not alone. 
Bruce Perry, a doctor of neuroscience, goes into scientific reasoning to explain why our earliest experiences follow us into our adulthood and how it can affect us without knowing. It allows you to view situations differently and reflect on the lessons learned. 
The authors shift the way we view trauma and focus on understanding people and their behaviors. It teaches readers that they should come to understand their past, in order to make a clear way for their future. 
"It Ends with Us" by Colleen Hoover 
"It Ends with Us" is a fiction book that explores an abusive relationship between young adults. It tells the story of Lily Bloom who just graduated college and moved to a new city where she meets a neurosurgeon named Ryle Kincaid. Ryle, however, is very different from Lily as he is stubborn and self-absorbed. 
Throughout the book, Lily reflects on her past and how growing up in a toxic home followed into her abusive relationship with Ryle. Lily seeks closure from her past in order to move on from Ryle, as Lily finds similar abusive traits from her father. 
Readers follow Lily through her journey of escaping from her rollercoaster of a relationship with Ryle. 
"Talking to Strangers: What We Should Know about the People We Don't Know" by Malcolm Gladwell
As the title states, this book is about people we don't know and explores how we misjudge and misunderstand strangers. We think we can read people, their behaviors and know their intentions after having an interaction with them, but it's far more complex.
It explains the consequences and shows readers how to be patient when dealing with others. Gladwell explains why we're so bad at judging others and teaches us how to understand the people we don't know. 
The book touches on social issues we see a lot of today, such as sexual assault and racial discrimination,relating them back to the reader, although they may seem unrelateable at first."Talking to Strangers" is a must read for those who are quick to judge others and assume based on their character or behavior.
"A Good Girl's Guide to Murder" by Holly Jackson
High school senior Andie Bell was murdered by her boyfriend, Sal Singh, who later killed himself. Five years later, Pippa Fitz-Amobi, a high school senior, uses her final project to investigate the truth of Bell's disappearance and murder. 
Pippa knew Sal from when they were kids and she believes that Sal was incapable of murder, so she fights to prove his innocence. Determined to prove Sal's innocence, she pairs up with Sal's brother, Ravi Sing, and they dive into research. 
Pippa conducts an interview and keeps logs of the information she discovers. However, she runs into inconsistencies in Sal's case, which makes her worry and question his innocence. Following Pippa as she uncovers the truth behind her town's most notorious crime is an absorbing read that takes you away from your reality into a world of crime and fantasy.