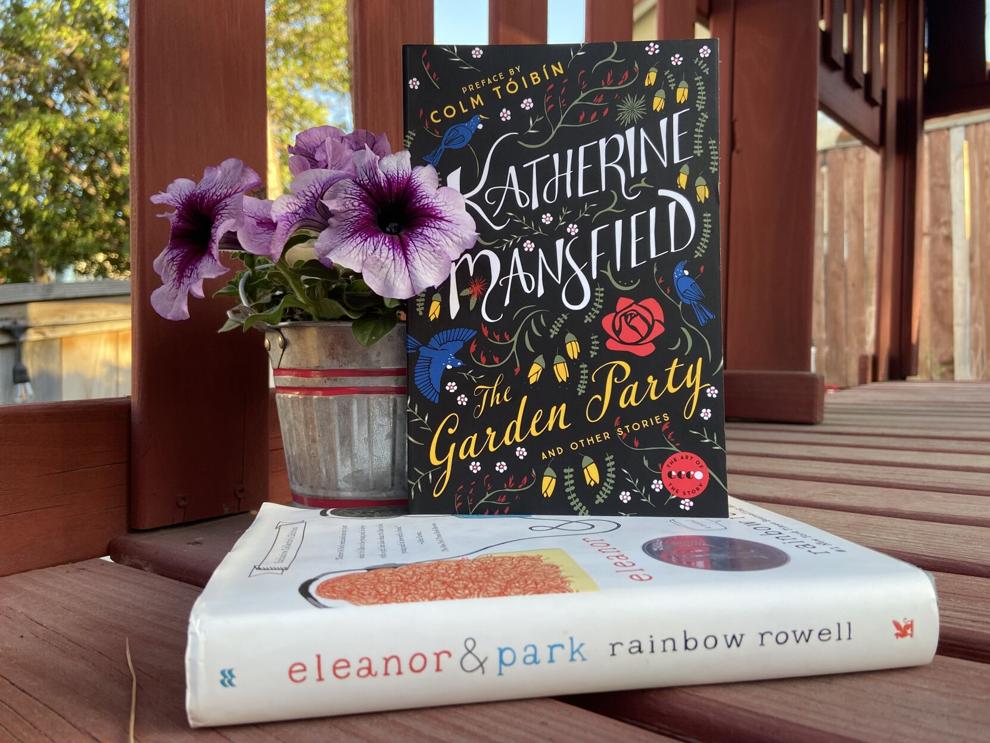 The flowers are in full bloom, the hummingbirds are fluttering through the gardens and the sunkissed clouds create a serene outside spot for relaxing, reading and running off into a world within the pages of a book. 
Tuffy's Book Nook is here to help you capture the perfect springtime vibes with books that capture every emotion from hope to romance and everything in between.
"The Garden Party and Other Stories" by Katherine Mansfield
If the title is any indication, this book is the perfect springtime companion. Unlike other novels, Mansfield refuses to commit to one storyline. Instead, her book contains a plethora of different stories, each with unique characters, morals and emotional connections. 
The constant introduction of new storylines is refreshing, and it allows Mansfield the space to play with diverse themes without weaving them completely throughout the book. For example, the story "Mr. and Mrs. Dove" explores the complexity of unrequited love, infatuation and sensibility all with a cliffhanger ending that will leave readers thinking about it for the rest of the day. However, Mansfield accounts for this, and she simply does not afford readers time to dwell, ultimately jumping to another story about two daughters who cope with the death of an abusive father. 
The whiplash of moving from one story to the next might seem daunting, but despite the quickness of the novel, the themes are beautifully developed in a simple and elegant manner. Perfect for a spring day in the sun, this book is a must read for anyone who wants to meet vibrant characters and lose themselves in a wide range of wonderful worlds.  
"The Castle of Otranto" by Horace Walpole
This gothic novel is for any reader who understands that beauty can be skillfully intertwined with horror, mystery and a dash of supernatural intervention. Considered to be one of the first examples of gothic literature, "The Castle of Otranto" follows the lord of the castle, Manfred, as he plots to marry his dead son's fiance, Isabella, and produce a male heir that will save his beloved land. 
The drama of doomed romance, evil intentions and pure-hearted heroism make this book impossible to put down. Whether readers are eagerly waiting to see if the beautiful Isabella escapes or actively rooting against Manfred, the twists and turns are captivating. From supernatural thrills to horrific tragedies, the baroque style castle is an ideal setting for a story that will have readers turning every page in anticipation. 
Walpole's succinct storytelling capability provides a perfect blend of suspense and classic gothic drama, and it will lead readers to an ending that no one saw coming. 
"Eleanor & Park" by Rainbow Rowell
This book is for the readers that always make it a point to browse the young adult fiction section of the bookstore —  searching for an entertaining story and a quick page-turner. Whether it's the cheesiness of a love plot or the relatable trials of young adulthood, there's something freeing about grabbing a simple fiction novel and letting the story help you escape reality. 
Rowell's novel follows two main characters, Eleanor and Park, as they navigate the hurdles of high school, the confusion of love and the social hierarchy that leaves them looking like misfits in a world where popularity reigns supreme. Some readers might hesitate to pick up a romantic story, but the shifting points of view in every chapter provide a unique perspective on what it means to fall hopelessly in love. 
As the spring season moves into full bloom, these books are the perfect companions for a day in the sun, with the grass beneath your feet and flowers raising their petals to a cloudless sky. Happy reading!