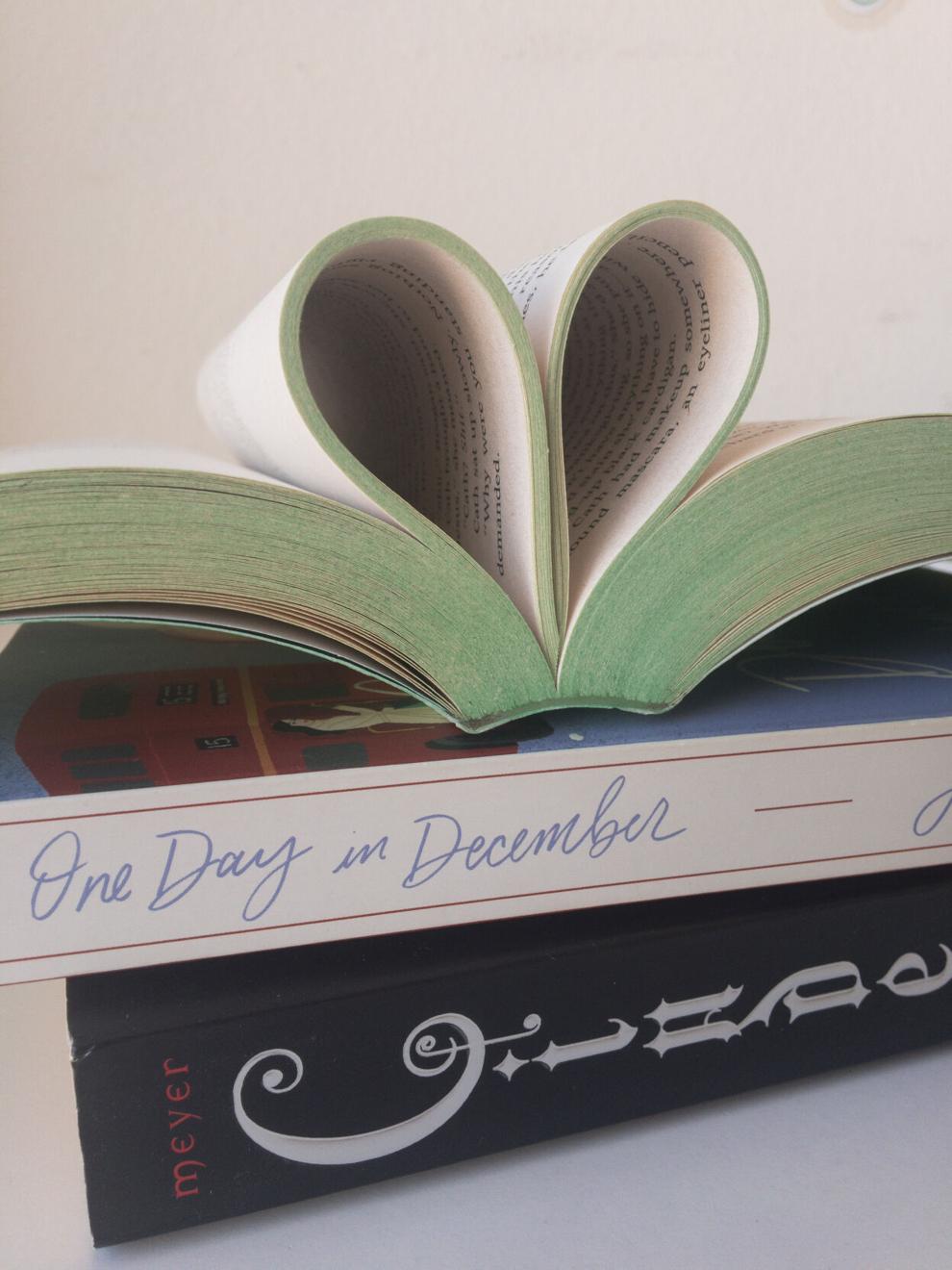 Self-care is a critical topic for young adults, especially for those who are still trying to find their footing in the world. With many still in college and undergoing a virtual learning environment, sustaining one's mental health without tips and advice from outside sources can become incredibly difficult. 
Flipping through the pages of a book full of useful tips and experiences might just be the right motivation to succeed, and Tuffy's Book Nook has three book recommendations to aid in that search:
1. "The Art of Not Falling Apart" by Christina Patterson
This novel is perfect for those who find that life doesn't always deal a nice hand, as well as an ideal read for the habitual pessimist frantic about the things in life that simply go awry.
Patterson lived through the ups and downs of life as a journalist before having her sole motivation stripped from her. Extending her reach to others who faced the same trivial obstacles, the book takes readers through touching and comedic memoirs of individuals who've had quite enough of life's turmoils, and had the resolve to move forward despite the obstacles the world has thrown their way.
Not only an uplifting self-help novel, Patterson's work keeps readers turning the pages and inspires them to surpass even the most stressful situations in life. The book retains a sort of relatability with readers through its range of backstories from individuals of various backgrounds. With such unique stories, any person tired of cliché self-help novels will fancy Patterson's writing. The realism displayed throughout the book will surely invoke a few tears and leave readers with residual determination to press onward despite hardships. 
The book doesn't give details on what to do when faced with undeniable pressures, but it does reassure readers that everything will turn out OK despite whatever negative notion is present. 
2. "The Defining Decade: Why Your Twenties Matter -- And How to Make the Most of Them Now" by Meg Jay
A good read for anyone who feels their youth slipping past them, and truly the most constructive self-help book that contains an emotional appeal to those in their twenties. 
Dr. Meg Jay firmly applies an expert's perspective as a clinical psychologist to the emotional life of people in their twenties trying to find their way, even if they don't exactly know where they plan to go. The novel acts as a helpful guidebook for struggling young adults and provides the necessary tools and advice to make the most of the younger years, and how much can change in those life stages. 
With almost limitless amounts of crucial information, any reader interested in receiving expert advice mixed with stories from other young adults will find themselves engrossed in such an eye-opening novel.
Readers will appreciate the inspiration this novel brings. Dr. Jay introduces passion and sympathy throughout the book and explains why our twenties are so vital as a way of growing and finding a path fit for individuality. Any reader will flip the pages to find great readability that strays far from daunting, and gives motivation to use in the following years of their lives, forming great opportunities to benefit them in the future.
If you're a fan of scientific advice that is point-blank, but also appeals to your emotional and mental struggles as an early adult, this book will be one you'll turn to again and again when in need of motivation.
3. "The Power of Letting Go" by John Purkiss
For those who struggle with letting go, this book provides a simple yet powerful approach to the path of prosperity to overcome obstacles that weigh you down.
John Purkiss addresses four key principles in the novel that are understandable for any reader, making the readability of this novel organic. They address powerful topics such as self-worth, loneliness, loss and more. Purkiss manages to weave eastern wisdom and practices into a basic self-help guide that touches the surface of many obstacles we face.
The novel appeals to anyone who wants to touch base on the hows and whys of overcoming obstacles that keep us from personal growth. It addresses these issues in a way that remains relatable to a younger audience.
While the book holds back on deeper issues, it does firmly touch upon beginner-level tools that guide readers on their journey to overcoming obstacles that stunt their growth.
During this virtual semester, self-care is extremely important, so take the time to enjoy this list of books that can offer you some peace during the most emotionally taxing times.