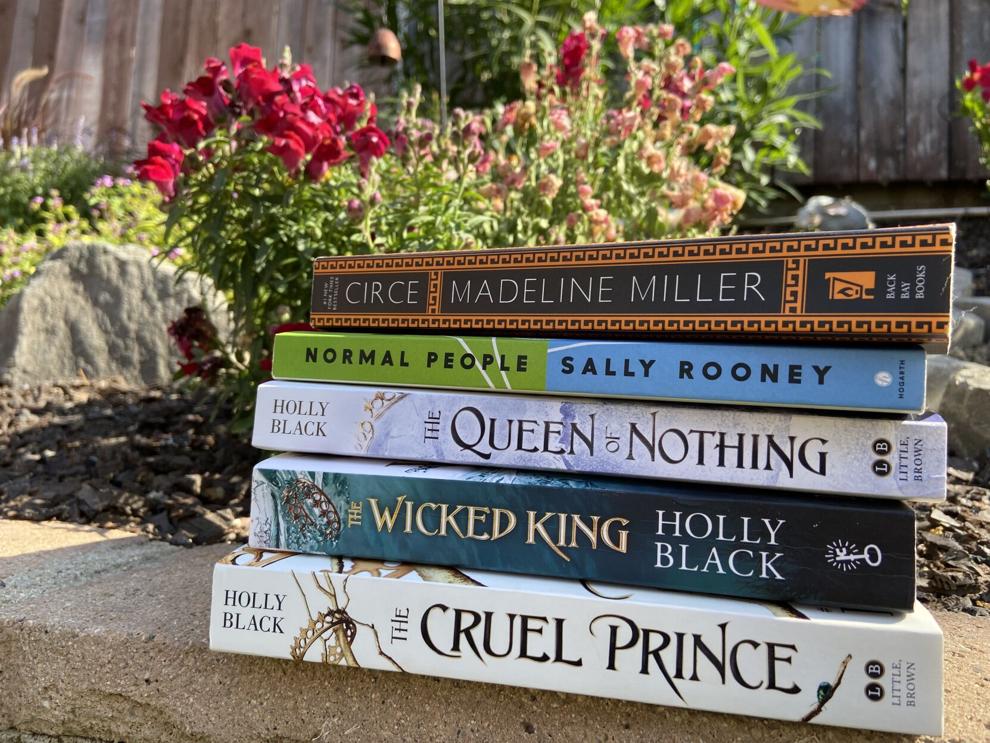 The different sides of Tiktok are no joke. Whether students are drowning in a sea of Hogwarts memorabilia after landing on Harry Potter Tiktok or they're obsessing over the Marvel Cinematic Universe after watching 500 edits of their favorite characters, it's no secret that finding a side of Tiktok is an overwhelming and all consuming experience.
For book lovers, it didn't take long to find Booktok, the bookish side of Tiktok that thrives off of book hauls, aesthetic bookshelves and endless lists of recommendations.
Sifting through tons of recommendations can be overwhelming, and it's easy for a "to-read" list to become cluttered while your wallet anxiously awaits a hefty book haul price tag. But, there's no need to fear., Tuffy's Book Nook is here to help readers decide which Booktok recommendations are worth the time and money.
"The Cruel Prince" by Holly Black
Booktok likes to rate this book among the best for a classic enemies to lovers trope, and while that is definitely valid, it's also a perfect introduction to fantasy Faerie lore and whimsical storytelling. "The Cruel Prince" is a fictional novel about Elfhame, an enchanted kingdom that hides just beyond a hill in the mortal world.
After the traumatic murder of her parents, the mortal heroine Jude Duarte is whisked off at a young age to a land of beautifully masked cruelty, clever trickery and magnificent monarchies. Her foster father, Madoc, is the epitome of a cunning and dangerously ambitious war general with a taste for blood.
Readers might be tempted to fall in love with Elfhame's regal history or its winding forest filled with wonder and enchantment, but for a mortal, this kingdom is anything but serene. Hiding behind every extravagant revel and gold painted face is a vicious world of deceit and villainy, but it's Jude's home and she is desperate to keep it safe.
Her quest for power and control over a land that endlessly fights against her is not only thrilling and brilliant, but it's also romantic. For readers who are looking for a morally questionable prince and a dash of that famous enemies to lovers trope, look no further. Prince Cardan Greenbriar is the perfect opposite for Jude, and watching their careful developments throughout the book is almost as entertaining as reading about all of the chaos that Jude incites along the way.
This book is the first in a trilogy, so readers can expect to follow Cardan and Jude through three books as they battle issues of love, betrayal and power.
"Circe" by Madeline Miller
Picking up any book after a reading slump can feel intimidating, and the last thing a reader needs is commitment to a series. This book is perfect for readers who are looking to get back into the reading game with a standalone novel that uses wonderful worldbuilding and exquisite writing to tell the story of the goddess Circe, an independent witch whose tale is touching in every way possible.
Readers should be prepared. This book moves slowly at times, but Miller makes up for the slow chapters with descriptive language that never fails to transport the reader to the beautiful hills of the island Aeaea or the glowing halls of Helios' palace.
Circe is an endearing heroine, but she's not the typical character readers might expect to fall in love with. Miller's writing strength is the construction of Circe as a goddess who, despite being a witch with magical capabilities, is more human than anyone would expect. She is endearingly kind and bright, but she is not without faults. Her journey reflects the kind of wisdom and growth that every reader can find solace in.
"Circe" follows the goddess' journey throughout her immortal life, and her story intertwines with famous mythologies including the tales of Prometheus, Icarus and Odysseus' voyage. The serenity behind Circe's growth as a woman, mother and friend is powerful in every line of text, and it's hard not to feel peaceful reading this book.
If readers are looking for a sweet and beautiful reintroduction to reading for fun, "Circe" is an essential first read.
"Normal People" by Sally Rooney
Like every tragically confusing love story, this book is an acquired taste. If readers are willing to accept the trials of love as being frustrating, exhausting and sometimes completely intolerable, this book perfectly addresses that realist mindset, and it's worth the read. However, if a reader is looking for a love story born out of classical ideas of devotion, sacrifice and compromise, consider reading "The Cruel Prince" instead.
Rooney's fictional novel tells the story of Marianne, an intelligent and complicated young girl who lives like a loner, and Connell, a popular and shy athlete who runs with the cool kids. Of course, this sounds like the introduction to every painfully cheesy romantic high school comedy, but readers shouldn't be quick to judge. Rooney is a master at taking convention and breathing new life into these overused tropes.
The book consists of a series of time jumps, with each chapter indicating a jump of anytime between five minutes and six months. From high school to college, these two protagonists wind their way through themes of mutual fascination, love, mental illness and loyalty.
If readers are willing to endure the rollercoaster of emotions that make up this messy story, it will be worth it to see how Rooney manages to confront and describe feelings that otherwise feel indescribable.
Her greatest gift lies in her undeniable connection to the human psyche and her ability to place those emotions with words. It's easy to read this book and feel seen, like someone has taken the time to untie and organize the messiest of feelings that readers tend to hide away on busy days. Feelings like loneliness, devotion and sexual attraction are approached with careful thought and construction, making for a novel that has something for everyone to relate to.