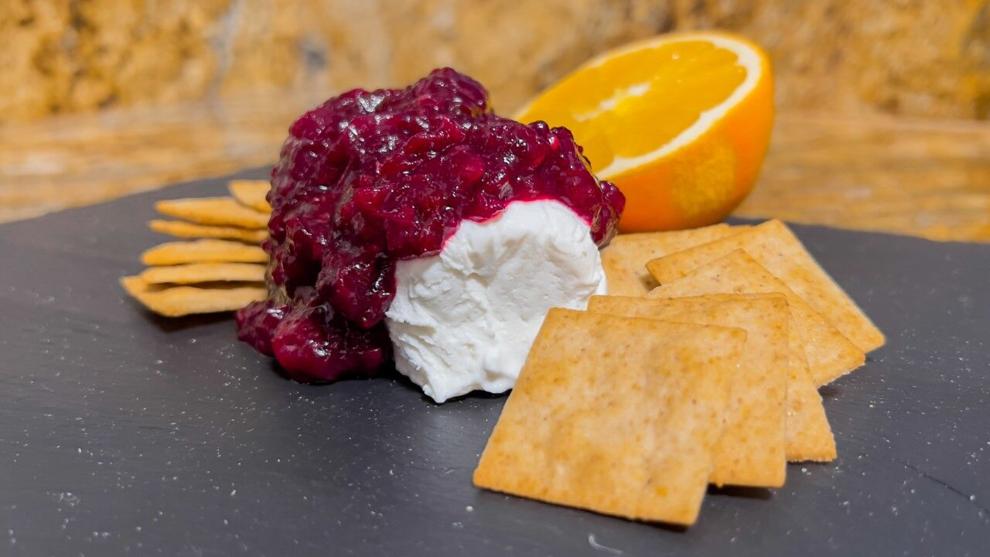 With the holidays around the corner, there is one thing we all look forward to — the festive foods. But year after year, even some of our holiday favorites can become bland and repetitive.
Here is an easy recipe for jalapeño cranberry sauce that is sure to spice things up this year. This sauce takes about 15 minutes to prepare and is best made the day before your holiday meal so that it has time to chill in the fridge overnight.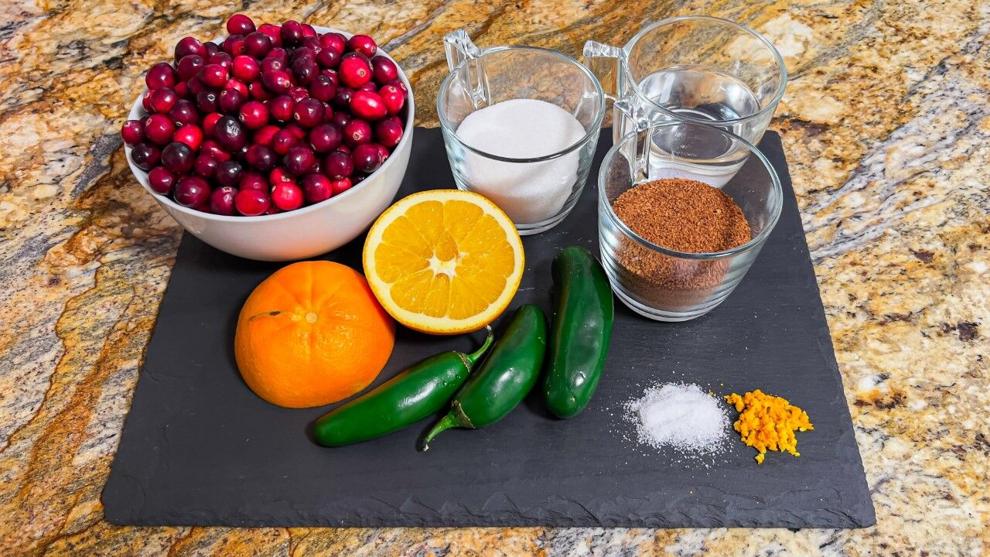 Jalapeño cranberry sauce is a perfect item to bring over to a Friendsgiving or holiday potluck. I like to make extra and give it as a gift to my hosts, who can use it throughout the season. This sauce can be kept in the fridge for up to three months, as long as it is stored in an airtight container; I recommend using a Mason jar.
From dabbing some on a piece of turkey, to spreading it on a bagel with cream cheese, or putting it in a holiday leftovers sandwich, jjalapeño cranberry sauce can be used for many things. It is the perfect blend of citrus, sweetness and heat. The possibilities are limitless; I'm sure you can find something new to put it on.
I'll be making the jalapeño cranberry sauce to place on top of plain goat cheese. I always choose this appetizer for potlucks because it is a trifecta of sweet, spicy and creamy flavors. You can also use cream cheese or warm brie as an alternative pairing. Make sure to serve with some type of cracker.
I've been making this dish for the past few years for friends and coworkers, not just because it is delicious but primarily due to how easy and low effort it is. But they don't have to know that.
Cranberries are only in season this time of year which makes this sauce a staple of holiday cuisine. If you find that you really like the berries, they can be stored in the freezer year round and used for a variety of recipes.
This recipe calls for 10 ingredients, most of which you probably already have at home. In total, I spent about $15 on most of the ingredients.
Ingredients:
12 ounces of fresh cranberries
3 jalapeño peppers
½ cup of white granulated sugar
½ cup of brown sugar
½ freshly squeezed orange juice
½ cup of water
½ teaspoon of kosher salt
½ teaspoon of orange zest
1 log of plain goat cheese
1 box of crackers
Supplies Needed:
1 medium saucepan
1 stirring spoon
1 measuring cup
1 measuring spoon
Instructions:
Cut jalapeños in half vertically, and scoop out seeds with a spoon. Dice the gutted peppers into small bits.
       2. Add your water, orange juice, white sugar, brown sugar, salt, orange zest and diced jalapeño in a medium saucepan. Bring mixture to a simmer over medium heat.
      3. Once the mixture shows an active simmer, add in the cranberries. Continue cooking for 15 minutes while stirring periodically until the cranberries break down.
Pro Tip: Cranberries do explode in high heat, so make sure you are protected from flying cranberry bits.
      4. After 15 minutes, the mixture should be broken down into a thick and chunky sauce. Take the saucepan off the heat and let it cool to room temperature.
      5. Once cooled, place the jalapeño cranberry sauce into an airtight container and place it in the refrigerator to chill overnight. The sauce will thicken as it cools. Once chilled, it is ready to serve.
       6. Place goat cheese on a serving dish. Scoop the cranberry sauce onto cheese until the entire log is covered.
      7. Set out the jalapeño cranberry sauce covered cheese with a bowl of crackers and enjoy.