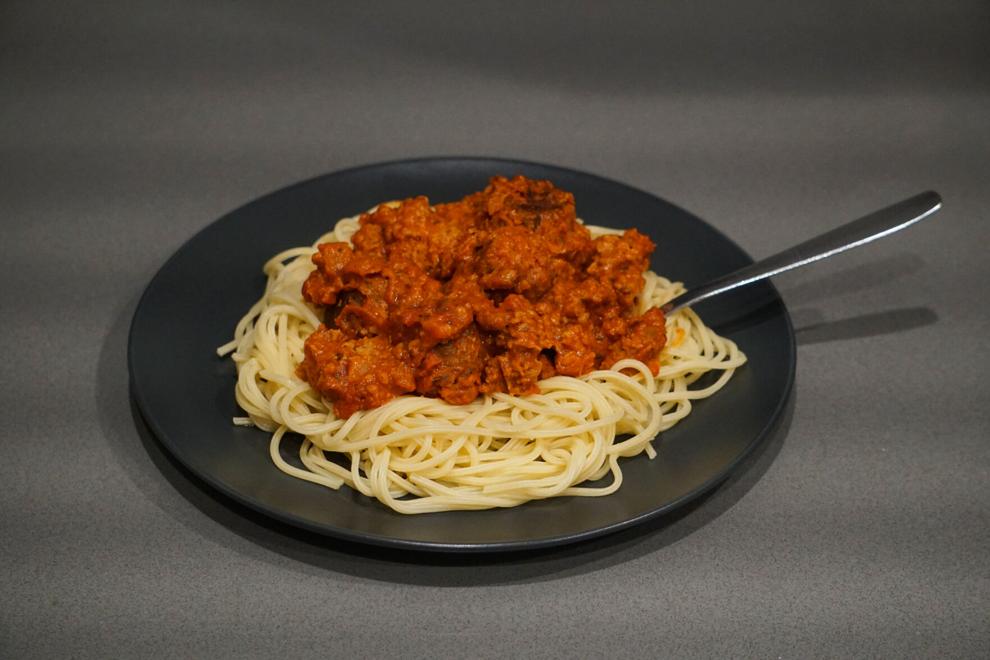 With the known health and environmental benefits of plant-based eating, there has been a huge growth in both the plant-based food options available in the market as well as growth in the plant-based food stock market. 
If you like to eat plant-based foods and are eager to get friends or family to join you, then this spaghetti dish is just right for you! This delicious dish is filled with plant-based meats and is something that can be a great middle ground for those who are just getting into plant-based eating or even those who do not eat strictly plant-based food. 
Ingredients:
Spaghetti noodles of any kind
Spaghetti sauce of your choice
Italian style Beyond Meatballs
1 lb Beyond Beef plant-based ground
Preferred seasonings
Instructions: 
In a skillet on medium to medium-high heat, cook the Beyond Beef   for 6-8 minutes. This is where you can add your preferred seasonings. It tastes good without adding any seasoning, but some people will enjoy it more with seasoning added, especially for those not used to eating plant based meat products. 
With a food thermometer, ensure the Beyond Beef is cooked to an internal temperature of 165 F. You can break up the Beyond Beef to any desired crumble size, just ensure that it is properly cooked through . Pro tip, the "beef" does not always turn brown and may still have a reddish color to it, this is fine as it is not actual beef. 
In a skillet on medium heat, cook the Italian style meatballs for 7-8 minutes while turning often to ensure they do not burn. Make sure that the outside is a brown color and cooked thoroughly, or if you have a food thermometer, ensure the meatballs are cooked to an internal temperature of 165 F. 
Add the sauce to the skillet. You can add the meatballs at the same time, or keep them on the side, but adding them during this step will help ensure they stay nice and juicy and absorb some of the flavor of the sauce as well as add flavor. Let the meatballs, Beyond Beef and sauce simmer for about 15 minutes. 
While the sauce and meats are simmering, it is time to cook the noodles. Bring a pot of water to boil, use enough water to completely cover the noodles, and then stir them when placed inside the pot to help prevent the noodles from sticking together. Follow the directions on the box of spaghetti noodles that you purchase for a recommended cooking time. Once noodles are cooked to preference, remove the pot from the heat and strain the water. Place the noodles back into the pot. Be sure to not rinse the noodles off with water after cooking as the starch on the noodles will help the sauce stick to the noodles. 
It is now time to serve the dish. Place the preferred amount of noodles on a plate or in a bowl and  add the desired amount of sauce with meatballs and Beyond Beef to the top. 
Then you can add any preferred toppings, such as  garlic salt or some cheese — plant-based would be recommended to keep this a fully plant-based meal. Enjoy!