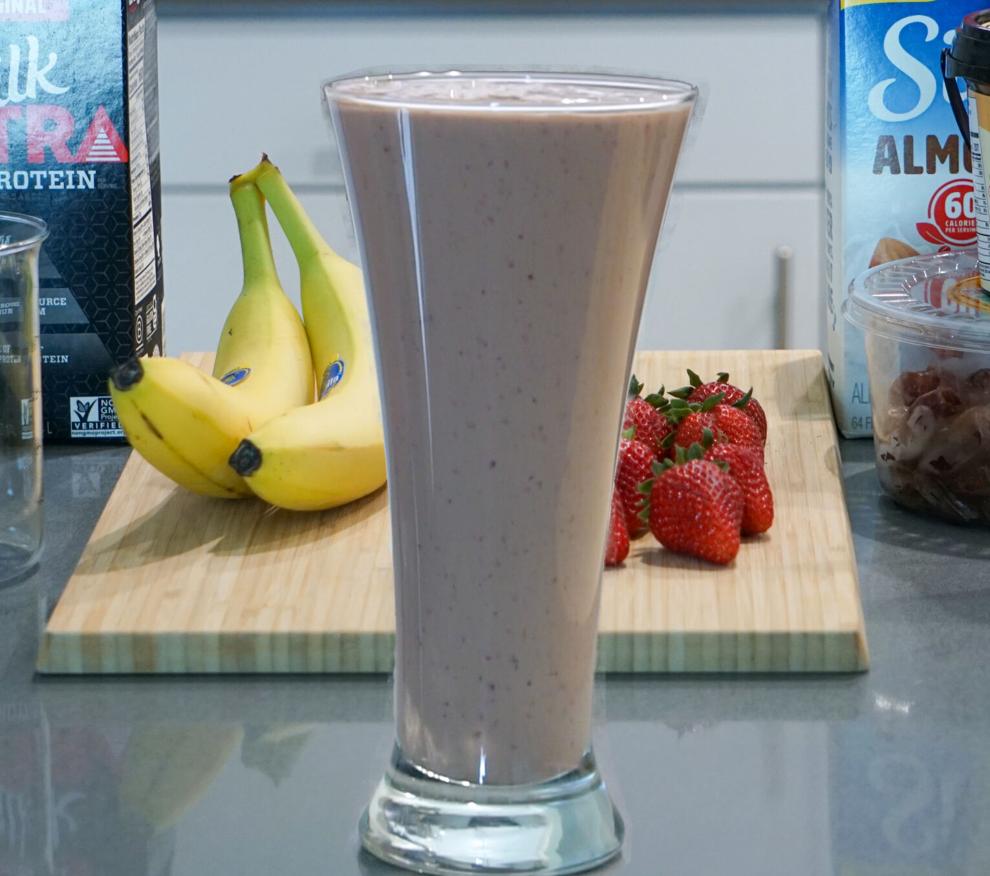 With the weather warming up, it's time to start making some cool and refreshing treats to match the summer vibes. Since the invention of the blender, milkshakes have been a popular sweet treat perfect for any time of day. Whether you're lounging by the pool on a hot California day or cuddling up for a movie night on the couch, milkshakes are a timeless dessert for anyone with a sweet tooth. 
In every dessert recipe, there's usually an unspoken rule — calories don't count when it comes to sweet treats. However, this vegan milkshake recipe is here to shake things up with a healthier twist on this classic drink. 
This milkshake is about 762 calories and will provide the consumer with 33 grams of protein, 19.8 grams of fiber and over 100% of the recommended daily serving of both vitamin C and vitamin B-12. Other benefits include potassium, calcium, iron, magnesium and Vitamins A, D and E. 
This vegan milkshake can be easily modified for taste by simply swapping out ingredients or leaving some out. Milkshakes are all about preference, and this recipe leaves plenty of room for experimentation in the kitchen. For example, if you remove the cacao powder, the shake will not have a chocolate flavor, but it will taste like a strawberry banana. Have fun and enjoy!
Ingredients:
2 bananas
10 strawberries
6 dates
1 tbsp tahini paste
2.5 tbsp cacao powder
1 cup Silk Ultra Vanilla
1 cup Silk Original
Cinnamon powder (optional)
Instructions:
Peel bananas and cut tops off of strawberries, then add them to the blender

Add 6 dates

Pour in the cup of Silk Ultra Vanilla and the cup of Silk Original

Add 1 tbsp of tahini paste

Add 2 tbsp of cacao powder

Blend on top speed for approximately one minute. Make sure the dates are fully blended!

Pour into a glass and serve

Top with cinnamon, if desired, and enjoy!