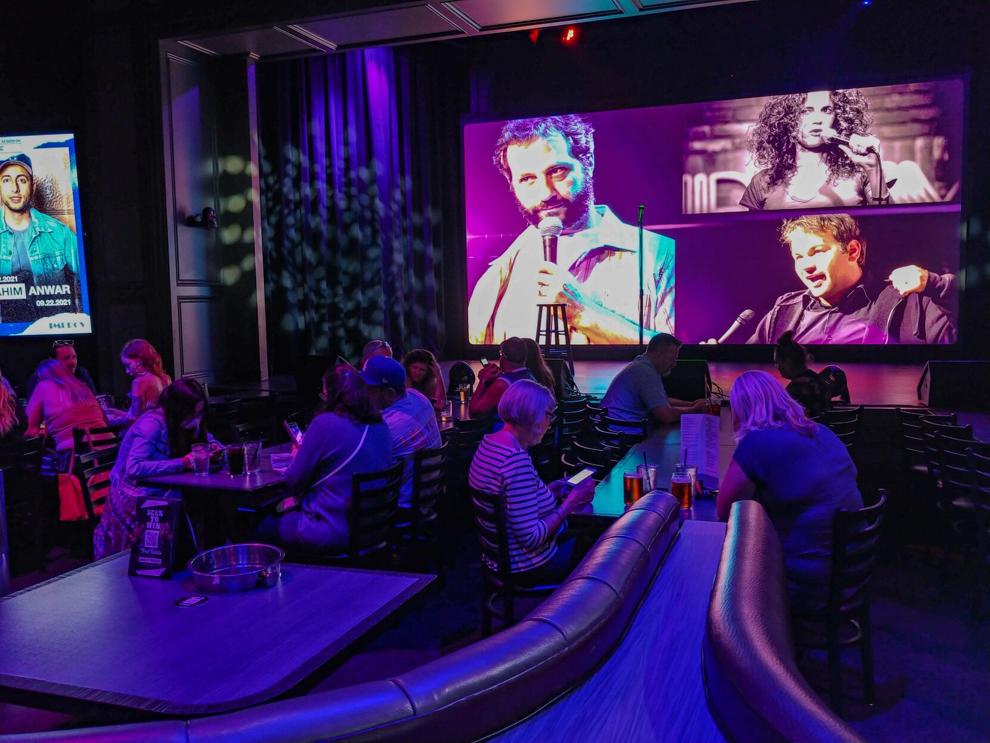 It was a quiet night down at the Brea Improv comedy club; comedian Ryan Niemiller would soon take the stage to perform for guests, breaking the hushed environment. The room was dark with traces of purple and blue lights reflecting off of the tables and booths. The screen on stage reminded guests to practice social distancing. Being inside the comedy club felt surreal since it was shut down just over a year ago. 
The comedy industry has had to adjust its tactics during the pandemic, as there was a lot of uncertainty about when things might return to normalcy. How the people within the industry reacted to the change was dependent on their adaptability. 
For companies like Levity Live, that meant shutting down its comedy clubs and finding other avenues to keep guests entertained. Levity Live is an entertainment company that runs the brick-and-mortar improv comedy clubs and serves as talent management. 
"We had no idea what to expect. You know, how do you navigate a pandemic? It's never been done before, at least with anyone on our staff," said Michael Universal, Levity Live's senior promotions manager.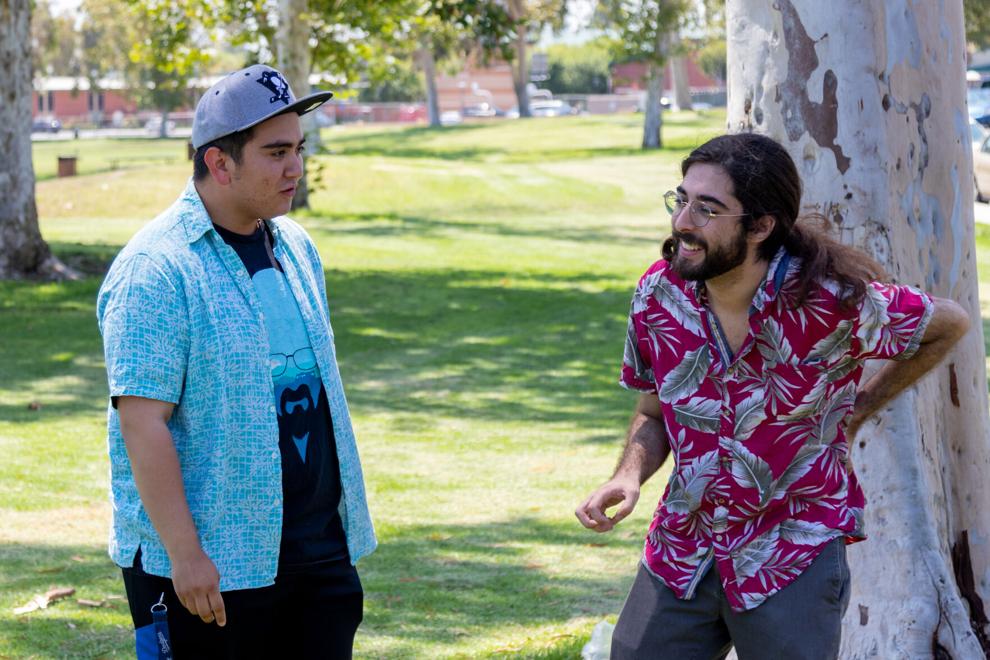 Universal said that after some discussions, Levity Live switched to using drive-in comedy shows for entertainment right around August 2020. They came up with a deal with Irvine Spectrum Center to use the fifth floor of the parking structure for their Live Comedy Drive-In Series. 
"That was the first one and people were dying for entertainment," Universal said. "They wanted to do something. So as soon as we activated our first couple shows, they were a complete hit." 
On top of the drive-in comedy clubs, Levity Live also dipped into the food industry with a few of their ghost kitchen concepts. A ghost kitchen is a professional food preparation and cooking facility set up for delivery-only meals. 
Levity Live went with two different restaurant concepts which they operated out of their existing kitchens in San Jose, Hollywood, Irvine and Brea. 
The lockdowns not only forced many businesses to find innovative ways to stay afloat, but it also called for adaption to new virtual settings like Slack, Discord and Zoom. 
During the pandemic, Cal State Fullerton's improv comedy club, Funny People Society, moved their in-person activity to Discord, a free voice, video and text chat app. They also hosted practice sessions via Zoom.  
Connor Davison, a human communication studies major, has been a member of the Funny People Society club since 2017.    
Davison mentioned that isolation and not being able to meet in person was difficult. But with Discord, there was some way to keep morale and spirits up. Davison said that in the Discord chat, some of the members streamed video games or shows or just spent time chatting. 
Aside from practicing improv with the club, Davison also has experience in stand-up comedy and has done open-mic nights in Long Beach, Huntington Beach, Fullerton and Placentia. 
Although some performers adapted by performing stand-up outside or during drive-in comedy nights, Davison mentioned that he took a hiatus from performing stand-up during that time.
"I didn't even try to do stand-up comedy, because I'm not really part of that community. If that makes any sense," Davison said. "I'm more part of the improv community because we have this club. We have this group. Whereas in stand-up, it's a very individualized thing." 
Davison had community ties and support from the campus club and mentioned how it felt wonderful to be back to practicing and performing improv in person. 
Mina Barsoum, president of CSUF's Funny People Society, said that coming back to improv in person has felt mostly normal. The only difference for Barsoum was having to re-learn warm-ups that the improv club did not do during virtual meetings.
During their virtual setting, the club adapted to not having the usual audience engagement. Barsoum said that while teaching improv during the pandemic, he switched to focusing on performers engaging with their partner since they lost physicality and in-person audience engagement. 
Barsoum noted that there has been more team engagement since coming back in-person and that club members have been excited to get involved.
Since the beginning of the fall semester, the Funny People Society have been consistent with meeting in-person and practicing in the Titan Theater on Wednesdays or Acacia Park in Fullerton on Saturdays. 
"A big focus we've done was courage on stage and really getting confident and being comfortable with being a little bit silent and having silence in the scene," Barsoum said.