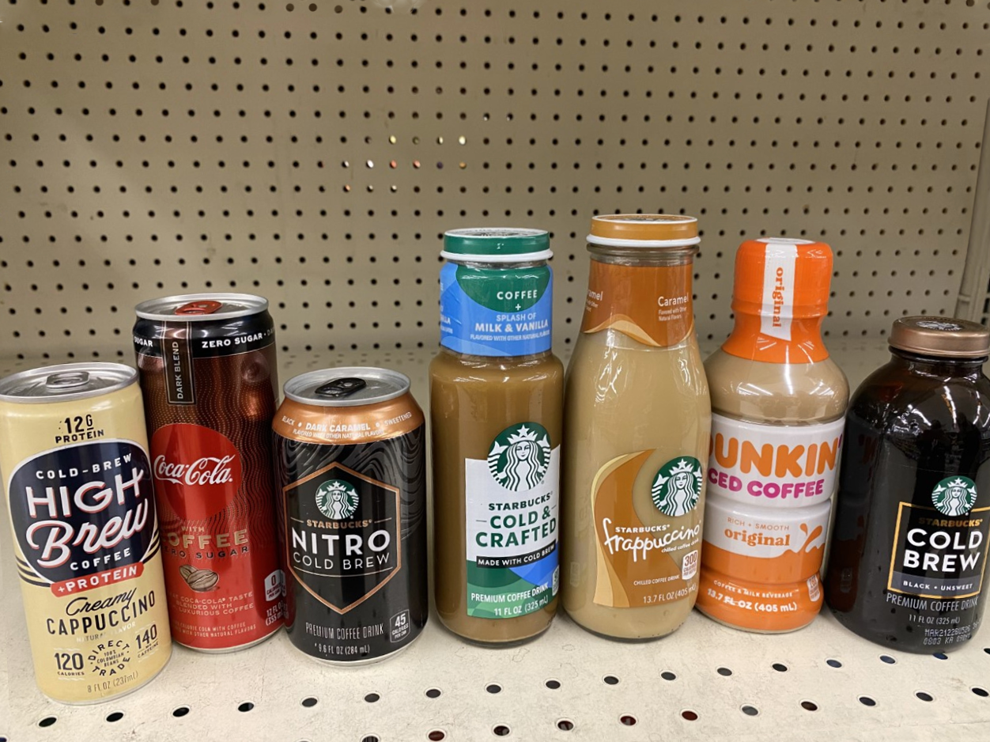 Coffee is an addiction that the best of us can't live without. 
It's an essential morning ritual that helps get the day started. When a fresh cup of homemade coffee is out of the question, a simple canned coffee does the trick. It's important to know which canned coffees are the best when canned coffee is the only option. Here is a tier list ranking of the best canned coffees to help you tackle your rushed mornings.
S Tier
High Brew has the best canned coffee you will ever taste. They are strikingly similar to making a fresh cup at home. The freshness of these canned coffees is what puts them in the highest ranking of the tiers. To start off with the very best is High Brew Cold Brew Coffee. While this brand has several delicious flavors, the creamy cappuccino is one of the best. If you're looking for a flavor that tastes natural, then this is the go-to. This coffee is not only delicious in flavor, butit offers 12 grams of protein and three grams of fiber. 
High Brew Coffee is available to purchase online through Amazon and their company website https://www.highbrewcoffee.com/collections/coffee where customers can also search for availability at local retail locations.
A Tier
Nitro Cold Brew Coffee Original Black by Rise Brewing Co. gets second place, owing to its organic coffee. Rise Co. describes the drink as a "nitrogen-infused cold brew coffee," made with purified water and organic coffee. Nitro Cold Brew Coffee not only has a sweet taste but it is also one of the few canned coffees containing up to 180 mgof caffeine. Just one sip ofNitro Cold brew Coffee Original Black will satisfy your craving and have you wanting more. 
Rise Brewing Co. coffees are available online through their website and Amazon, and in-store at select Walmart, Whole Foods and Kroger retailers.
B Tier
If you are looking for a balance between milk and sugar, Cold Café Au Lait from Boss Coffee is the answer. This canned coffee has a full, tasteful flavor and strong body. Boss Coffee is a Japanese brand that is brewed and canned in Japan, but has been available for sale in the U.S since 2018. 
Boss Coffee is available for purchase on Amazon.
C Tier
The C tier category goes to the Original Dunkin' Iced Coffee. Dunkin' Iced Coffee was borderline B tier because of its balanced taste; however, it lacks the punch. Dunkin' is such a popular coffee chain with numerous flavors, but the original flavor is the best one due to its rich and smooth consistency. 
Picking up a Dunkin' coffee is effortless as these bottles are sold in major grocery stores such as Target, Walmart, Albertsons, Vons and Ralphs.
D Tier
Starbucks Frappuccino Caramel canned coffee earns the D tier because it is not as tasteful and creamy as one would expect. Starbucks lovers will attest that this canned version does not compare to their in-store order. Even though it contains a rich coffee taste, it is way too sugary and lacks the original essence. 
Starbucks canned coffees are available at their own locations, as well as at Target, Walmart, Albertsons and countless other mass merchandisers. 
F Tier
Coca-Cola with Coffee Dark Blend gets the F tier. The name says it all and some things just don't go well together. When drinking coffee, one expects the original coffee taste with some variations in expectation —  a little more bitter, bland, creamy, etc. However, the Coca-Cola with Coffee Dark Blend tastes overwhelmingly like sugar and has little to no coffee flavor. 
Coca-Cola coffee cans can be purchased online through their website and Amazon, and they're available at retail stores such as Target, Walmart, Vons and Albertsons.