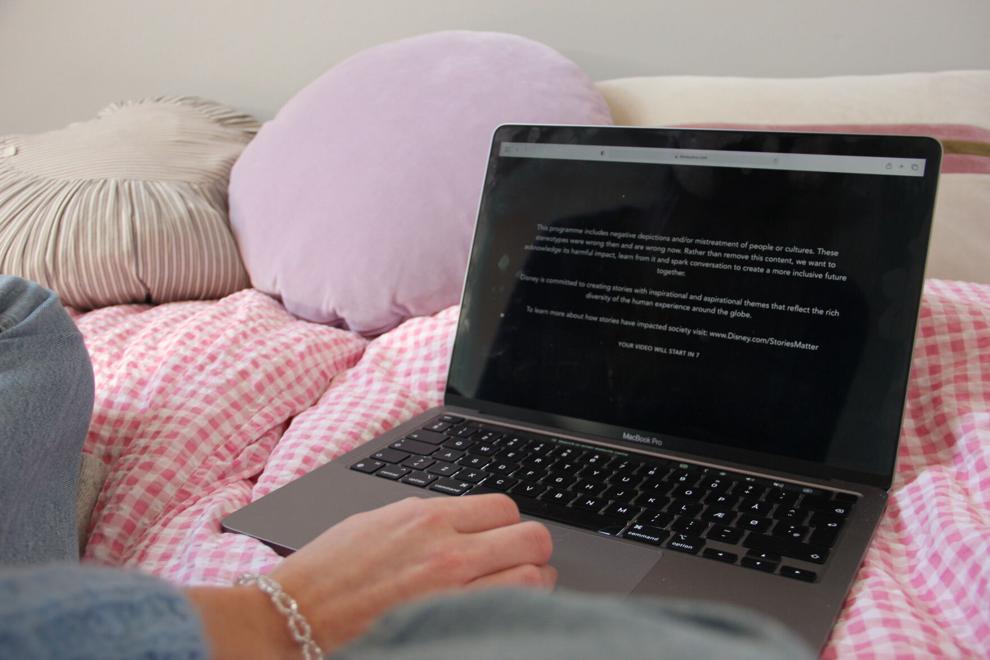 Disney+ has removed various film titles that contain racist slurs and stereotypical depictions of cultural groups from its growing streaming service.
Child accounts will no longer have access to movies such as the "Lady and the Tramp," "Dumbo," "The Jungle Book," "Aristocats" and "Peter Pan" on the platform.
Disney+ now provides a warning notification before playing the above-mentioned titles, which states, "This program includes negative depictions and/or mistreatment of people or cultures. These stereotypes were wrong then and are wrong now."
The films can only be viewed on regular Disney+ accounts, not from Kids profiles, ultimately letting the individual decide whether they want to proceed. The warning sign is unskippable and lasts for 12 seconds.
In recent years, Disney has received criticism over their content depicting reductive gender roles and racist stereotypes of certain cultural groups. The flock-leading crow in "Dumbo" is named Jim Crow, an inarguable reference to the strict racial segregation laws that prevailed in the United States at the time of its publication. In "Aristocats," a Siamese cat plays the piano using chopsticks. 
Christina Chin, a Sociology assistant professor at Cal State Fullerton,  said that while she appreciates Disney's efforts to limit children's access to the movies with negative depictions of specific groups, a better approach would be to create additional filters that adults can install to avoid exposing their children to racialized images. 
Chin said that the aforementioned films are "outdated, problematic and offensive." 
"The images and characters in these films perpetuate negative stereotypes and racist caricatures that depict Blacks as lazy and Asians as forever foreign while also misappropriating indigenous cultures and glorifying slavery," Chin said.
She said that the images are especially problematic for young viewers. 
"If these are the only images they are exposed to, this could have a lasting impact on the racialized perceptions they have about these groups," Chin said.
Chin emphasized that she is open to watching the Disney films with her children to create opportunities for larger conversations about race, representation and racism while also providing them with historical and cultural contexts behind the images. 
She said she hopes that her kids will develop a critical lens to identify racist and problematic portrayals of people of color, and that the company will "continue producing new content that is more inclusive, diverse and does not rely on stereotypical racial or gendered tropes."
In recent decades, Disney continues to add films to its repertoire, portraying more diverse characters compared to its past. Films with leads of color such as "Coco" and "Moana" were largely successful at the box office, and its newest film, "Raya and the Last Dragon," is set in a place based on multiple Southeast Asian countries.
Veronica Nguyen, a freshman at CSUF, recalled going to Disneyland and watching the films frequently in her youth. 
"I have watched all of them. I have the VHS tapes," Nguyen said.
Nguyen said that while she doesn't remember picking up on the racial and stereotypical issues in earlier films as a child, she started to notice the controversy in middle school. 
"If you're insulting another culture, I couldn't pick it up as a kid because I didn't know it existed outside my little bubble — when I was like five or six," Nguyen said.  
Nguyen said that the concept of race can be hard to explain to younger children.
"I remember I went to an all Hispanic school and I was the only Asian kid. So, I thought everybody was Hispanic or Asian growing up because you just know what's around you," Nguyen said.
The Disney+ warning that plays before these films states that the company hopes this action will create a discussion for homes worldwide and that people learn from the past, since it can't be changed. 
"Rather than remove this content, we want to acknowledge its harmful impact, learn from it and spark conversation to create a more inclusive future together," the Disney+ warning states.