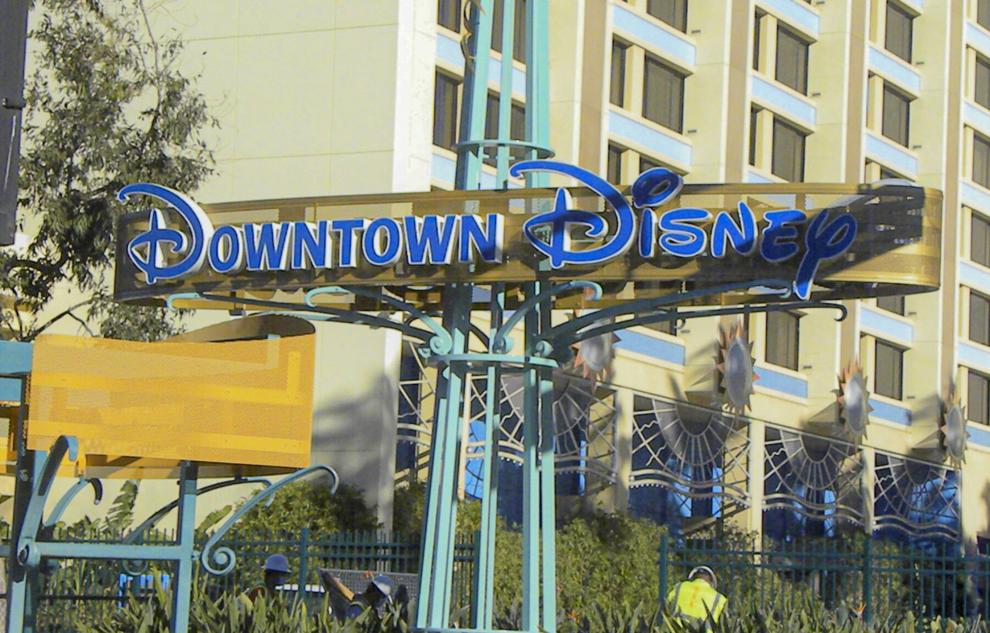 Mickey Mouse closed the gates to his magical kingdom almost a year ago as Disney fans were left to mourn the loss of their walks to Sleeping Beauty's castle, the fresh smell of churros and the booming sound of fireworks after a long day. 
While the extravagance of Disney's magic may be dulled by the looming health concerns of the pandemic, there remains hope that fans will soon be able to step foot into the magical kingdom again — even if it is just for a quick round of food and drinks.
Disneyland and Disneyland California Adventure parks remain closed and are set to reopen at a later date depending on state and local government restrictions. However, Disney has announced plans to temporarily reopen California Adventure Park for a ticket-based Food and Wine Festival in March.
Since the phased reopening of the Downtown Disney District, the Disney parks have implemented new health and safety measures based on guidance from health authorities and appropriate government agencies.
Ken Potrock, the president of Disneyland Resort, said in a statement to Disney cast members that the event would be a "limited-time ticketed experience." The event is set to include "world-famous food and beverage offerings from around the resort," according to the statement. 
Potrock said that the food and beverage event, along with the expansion of Buena Vista Street, will employ about 1,000 cast members.  
Last September, Walt Disney Co. announced the layoffs of 28,000 employees from both the California and Florida parks. About 10,000 of those job cuts were located at the Disneyland Resort parks, hotels, and stores located in Anaheim, with an additional 4,000 job cuts in November of 2020. Disney has since started a phased reopening of the Downtown Disney District, according to the notice on its website.
In addition to the expected return of 1,000 cast members, 230 employees have returned to work along Buena Vista Street in California Adventure Park.
"While that is clearly not all we want to accomplish, it's a start," Potrock said in his statement.
Due to COVID-19 guidelines and government requirements to promote social distancing, Disney Parks will be managing attendance through a new reservation system that will require guests and Legacy Passholders to make reservations for park entry in advance. 
Guests are required to use face coverings and social distance, as park staff members perform enhanced cleanliness procedures. Disney also requires guests to undergo temperature and security screenings upon entering the Downtown Disney area.
Similar to previous food and beverage events held at Disney parks, guests will enjoy a wide variety of foods and drinks from around the resort. Guests will be able to explore the park and experience the magic of Disney through its unique food and drink selection and the latest merchandise. 
Though the scheduled event is set for mid-March, official dates and prices for tickets have not been announced by Disney. There were also no reported details about possible entertainment during the event.
Harry Sidhu, mayor of the City of Anaheim, posted a statement on Twitter regarding the reopening of parks and attractions, while also acknowledging California's current guidelines for theme parks. Though it's been stated that all theme parks may resume operations in tier four, Sidhu said that the resort supports the idea of opening in tier three. Opening while in tier four would involve a limited capacity of 25% and the inclusion of mandatory face coverings and guest screenings.
"These guidelines fail working families and small businesses. As painful as this is, Disney and the City of Anaheim will survive, but too many Anaheim hotels, stores and restaurants will not survive another year of this," Sidhu said.
Despite the uncertainties regarding entertainment and an official schedule, Potrock's statement welcomes guests back into the world of Disney within the safety guidelines of COVID-19.