The live entertainment industry wasn't spared by the effects of the COVID-19 pandemic as almost all concerts have come to a halt this year, but the show must go on — now from a socially distanced audience.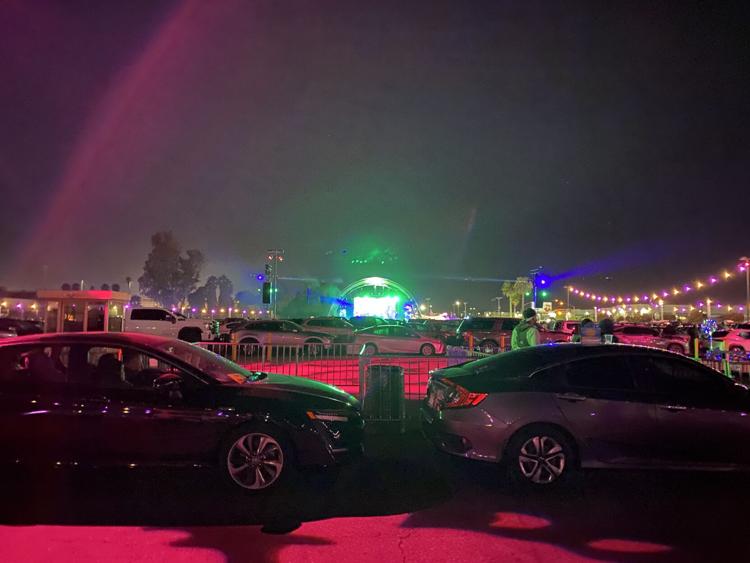 While the COVID-19 pandemic showed no signs of slowing down in the United States anytime soon, the entertainment industry has figured out ways to cater to their audiences while minding the pandemic. Without missing a beat, rave experience creators figured out ways to host concerts in an innovative but classic way. They looked at the once-popular practice of drive-in movies.
The leading rave event company, Insomniac Events, was well known for the extravagantly themed raves they would orchestrate throughout the year. When the pandemic first broke out, Insomniac's Pasquale Rotella hosted virtual rave streams in place of each event that was canceled. 
As soon as stay-at-home restrictions were lifted, plans began to come into place for the foreseeable future of live music. Among many other companies, Insomniac announced its first batch of Park 'N Rave events, which sold out. The drought of raves for a good portion of the year was finally coming to an end.
For Park 'N Raves, tickets are paid for by car, which is capped at five people per vehicle. Every extra person, with the maximum at eight people, pays an extra "companion" fee. Prices were also tiered depending on your party's proximity to the stage. The closer the spot, the better the light show and the higher the cost. 
While they don't check people individually upon entrance, a swift car inspection is done to ensure safety. Throughout the event, security carts patrol around the car spaces to ensure that everyone is abiding by mask guidelines.
The ultimate way to stay safe from COVID-19 is to stay home at all times, but measures to keep all parties safe have been put in place. Masks must be worn at all times unless participants are in their vehicle, and car slots are six feet apart with metal railings separating each party. 
Insomniac allows attendees to order refreshments from an online menu to be delivered to your car, but the event does not provide alcohol. The menu selection is decent, but bringing food and drinks from home is also allowed. 
While the lights are most visible from the front, the sound systems are spread throughout. Raves are known to go into the late night — most pre-COVID events went until 2 a.m. Park 'N Rave goes from 6 p.m. until 10 p.m. and parties are encouraged to decorate their spots and make them comfy for the show.
Portable tables are permitted for any games and bringing lawn chairs is encouraged to provide seating. Preparing with clothing that will withstand any harsh weather is a must.
This is the current state of live music, and it is a good compromise for those who attend safely and consciously. It's no comparison to being in a crowd, enjoying music and meeting people, but it beats reminiscing about the good old days. On the bright side, this method doesn't leave you incredibly tired from standing in a sea of sweaty people.
Insomniac and many other companies continue to throw drive-in raves most weekends. They constantly seek and abide with any new coming restrictions applied by the government. 
Make sure to wear a mask and practice social distancing from those who aren't in your party or there is the possibility of being kicked out after three warnings.