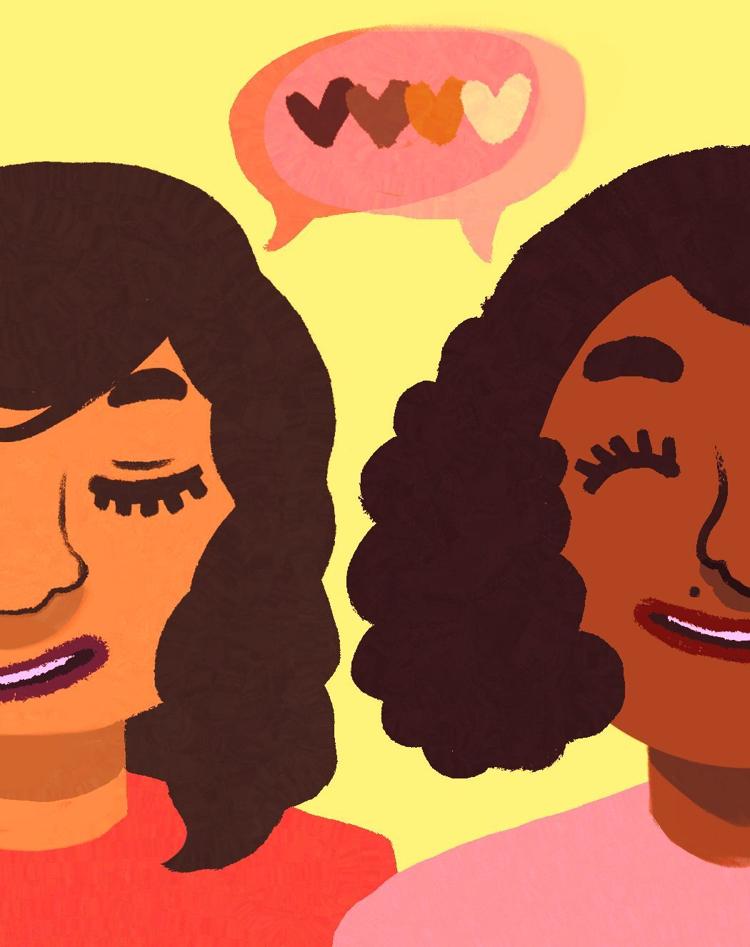 In September, Gov. Gavin Newsom signed a bill that will eventually require medical care providers to cover the cost of mental health and addiction treatments for all Californians, an effort fueled by the COVID-19 pandemic, among other issues. 
Access to mental health care is a serious problem in America, and while there are initiatives dedicated to tackling the issue, the lack of representation in mental health services deserves the same scrutiny. 
The importance of representation in Hollywood has always been a hot topic, but the same should go for every other aspect of people's lives, said Leah Brew, Ph.D., counseling department chair and associate professor at Cal State Fullerton. 
"As a biracial Japanese American myself, I didn't see people on television who looked like me when I was growing up. I didn't know what I could be." Brew said in an email. "Any Asian representation I saw was overly stereotyped and usually represented as a bumbling and overly passive character. We need paths for all people in all fields."
On average, people of color tend to be misdiagnosed or not believed when treated by non-people of color, according to an article on the racial disparities in the medical field published in the World Journal of Psychiatry.
Having an incompetent connection between client and therapist is not beneficial to the client, Brew said.
"When a therapist is not culturally competent, they cannot establish a strong, safe, therapeutic relationship for the client to be vulnerable and do the hard work of looking at what isn't working in their life," Brew said.
Brew said that a lack of support and understanding for Black, Indigenous people of color to the longstanding effects of an oppressive system put in place against them, which have led to biased narratives and stereotypes. 
"It would seem logical that these systems from society and many individuals in society who prioritize white supremacist narratives and policies would make white therapists feel less safe to a BIPOC client, particularly clients who have experienced oppression their whole lives." Brew said.
For Kimberly Michel, a CSUF alumna and current graduate student at Cal State Long Beach, this is a topic highlighted by a recent therapy session where her feelings were invalidated, she said.
Michel began seeing a therapist when the pandemic began to take a toll on her mental health in August.
Because of her background, Michel said she specifically wanted a therapist who identifies as a woman of color, but was unable to find one, so instead she settled for a white woman. 
She said she had expressed her stress about the days before the recent presidential election, and her therapist tried to tone down her feelings by imposing her own beliefs.
"Since I'm studying to be a school counselor and I have experience seeking human services classes, I know that the first rule is to never impose your own beliefs and biases onto the client and the session," Michel said. 
While Michel understands that everyone has their own political views, she said her therapist's comments made her feel uncomfortable. 
"What hurt me the most and what just really upset me was that she said that my day-to-day life was not going to change depending on who wins the election," Michel said.
Michel emphasized the importance of never imposing one's ideas onto a client, and that understanding the client and where they come from is important to declare a diagnosis. 
"She knows my background, she knows how passionate I am to work with students of low income and marginalized communities, so the fact that she said that was so invalidating for my own feelings, and it just kind of made me feel like 'Oh wow, that's what it's like to be privileged,'" Michel said.
Mental health resources for people of color are heavily needed, but so is the deconstruction of the stigma surrounding mental health, especially in communities of color.  
"Many (Black, Indigenous people of color) communities misunderstand the mental health field and believe that therapy is for someone who exhibits psychotic symptoms." Brew said. "What they don't understand is the universality of anxiety and depression, and that these symptoms are not a reflection of a bad or weak person, but rather someone who has usually survived a trauma and needs help to move through that trauma." 
Having Black, Indigenous people of color as therapists or doctors offers a better course of treatment and allows the client to really open up, Brew said.
"(Black, Indigenous people of color) individuals have sometimes experienced harm through racist comments or other types of microaggression from individuals who have more privilege than they have. Furthermore, there are cultural values that may be in better alignment so the client does not have to explain reasons for engaging in certain behaviors that therapists from other cultures may not understand," Brew said.
Michel explained that establishing a relationship between client and therapist is an important part of asking for help, and not having representation in this field excludes a group of people that should be allowed to get the support they need.
"Part of the main reason why we need more people of color in helping professions is because, not only will they understand the trauma and the cultural differences behind it, but it will allow the client to be able to see themselves in the therapist," Michel said.