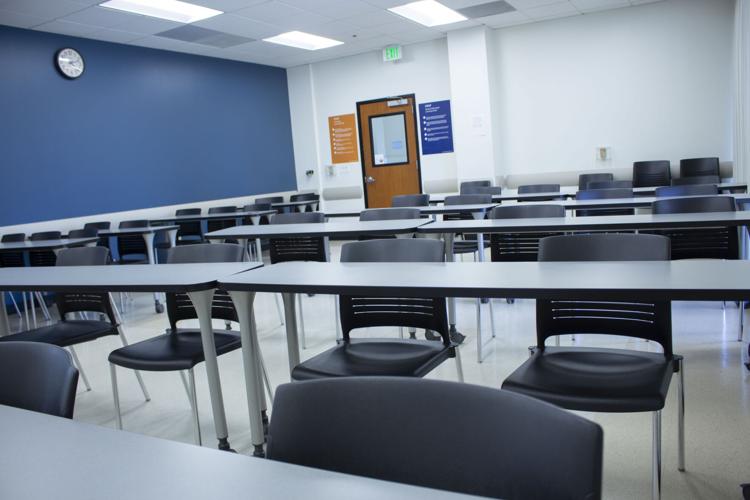 There is no denying that this semester changed drastically compared to past semesters. Instead of leaving an hour early to find parking, long walks from building to building and seeing friends and staff you haven't seen since the prior term, most of us are stuck at home doing virtual learning this semester.
There were some changes that have taken place since the start of lockdown in March.
Teachers had to help their students transition from in-person classes to virtual learning right in the middle of the spring semester. Starting this school year Cal State Fullerton is slowly transitioning from Titanium to the course management system Canvas by 2021. This semester, many teachers are using the new system to organize assignments, tests, quizzes and Zoom meetings.
CSUF confirmed that there are 239 courses that are approved to be taught in-person.
However, the transition for teachers has its challenges. Judith Perez, Chicano and Chicana studies professor at CSUF, said she is facing different struggles with teaching online this semester.
"For the courses I teach, a lot of them are discussion courses, so we heavily rely on discussions and body language," Perez said. "That one on one interaction and that physical energy you gain from some of the discussions that we have are one of the hardest things for me now."
A common issue that occurs with virtual education is poor internet service. As a professor, Perez said she tries to accommodate for students who have technical problems in different ways. She said one method she has tried was pre-recorded lectures which have not been successful.
"Last year, one of the things I tried to do was record ( lectures), but because (students) shared these deep discussions that are private, I had to say 'No we can't record it anymore,' to make sure that they felt safe," Perez said.
While online classes have been difficult, in-person classes have also had major changes.
Edward Fink, a professor for TV studio production, said some of the new measures for his in-person class includes: reducing the class size, hand sanitizers provided by the office of Environmental Health and Instructional Safety , installed plexiglass dividers and sanitizing all the production equipment.
Even with a sense of normalcy when going to class in-person, with all these new changes, it's hard to enjoy the benefits of it.
Michael Groves, a chemistry professor, said that he noticed that students miss being able to come to campus and interact with one another.
Groves said that he has students engage in online-based assignments, like introduction videos and commenting on posts, so that they can interact with each other even while outside of the classroom.
"One of the things I tried to focus on this semester in my lecture course is to try to build a sense of community even though we're all living and working in different places." Groves said.
Both online and in-person professors have been finding different ways to teach the correct material during these difficult times. Even with the failed internet connections, lack of communication and motivation as well as all the new precautions, they still continue to provide for their students.
"I think we have to remind ourselves to be present, live in the present and acknowledge that everyone has had an impact and it has been at different levels and to meet them where they're at,," Perez said.