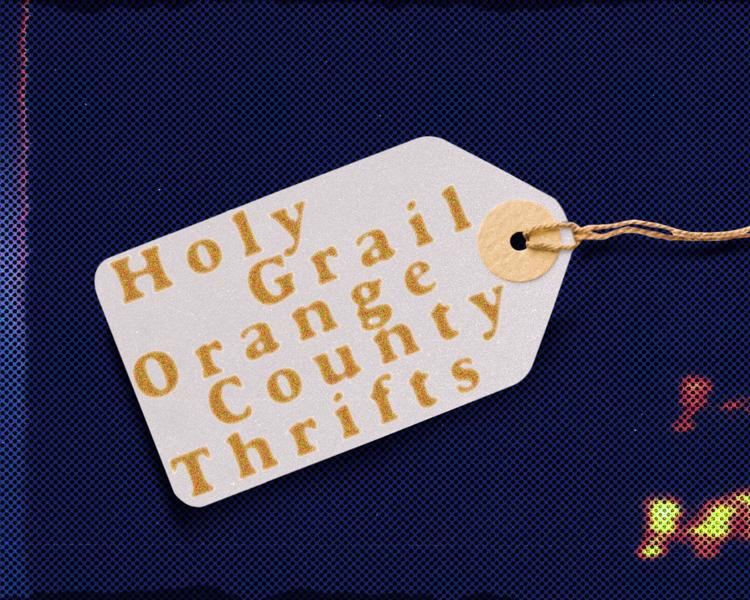 Thrifting is the secret weapon that has built up every fashionista's wardrobe. While fashion trends cycle in and out of style, one can always count on a thrift shop to hold hidden gems without a hefty price tag. Whether you're looking to find vintage pieces, upcycle or live more sustainably, Orange County thrift shops have more than enough for everyone who wants trendy looks for fewer bucks.
Thriftyland101 - Anaheim
Thriftyland101 recently blew up on TikTok for its unique interior decoration. When entering, shoppers experience nostalgia in an eerily off-Disneyland way. This small hole-in-the-wall shop is overflowing with charming vintage knick-knacks that are reasonably priced, while graphic t-shirts and All-American styles fill the racks.
Thriftyland101 takes after its name; the prices are very competitive as they boast, "low prices attract customers, but our tasteful, trendy products keep you coming back."
Rare by Goodwill - Anaheim
Rare by Goodwill is an aesthetically palatable store where beginners are introduced to the underground side of thrifting. Located in downtown Anaheim, the prices reflect the location and overall elevated experience. The design of the store is basically a grungier Urban Outfitters, made vintage. This location has a notably enormous jean selection and designated vinyl section.
OC Goodwill Boutique - Tustin
Goodwill is the thrifting giant, with shoppers going as far as describing the chain as the Target of thrift stores. OC Goodwill Boutique is another example of filtered thrift stores. While Rare by Goodwill is a more aesthetically pleasing shop than a regular Goodwill, this boutique sits in the middle. This location has the same competitive prices as regular Goodwill stores, but the selection has been sorted through to ensure quality in the stock.
Memo's Vintage - Fullerton
Some Cal State Fullerton students are familiar with this staple shop located in downtown Fullerton. Originating from the American Vintage shop found on Melrose Avenue, Memo's Vintage gives shoppers the experience of its parent store without the need to travel to Los Angeles. It takes after the western cowboy theme throughout the store and pricier items of American Vintage. Sadly for the owners, the pandemic has affected business, causing the store to announce its eventual close. Customers can shop the discounted closing prices until the store tenant finds a replacement renter.
2nd Street - Costa Mesa
2nd Street in Costa Mesa is yet another location of a popularized consignment store in Los Angeles. If you have ever wondered where designer clothing goes to gain a new life, stores like 2nd Street are the answer. 2nd Street takes consignment to another level with their selection of luxury, high-end items. Pioneering thrifting in the online era, they also sell their wares in their online shop. While they have all sorts of clothing for shoppers to purchase, designer fans, sneakerheads and hypebeasts will definitely find their next Instagram worthy piece here.
Thrifting not only helps your bank account, but also solves many issues surrounding fast fashion and its effects on the world. This trend of giving pieces new life by upcycling is more sustainable for the earth and college students in the long run. Fashion works in cycles and vintage themes have come back into the spotlight. From mullets to early 2000s fashion, 2020 is looking to nostalgia that can be found within the racks of thrift stores.
In an already tumultuous year for small business owners, locally-owned stores, like some listed above that were hit hard by COVID-19 effects. Supporting local businesses while building up a wardrobe and saving money is just another reason to shop sustainably. These shops have been allowed to be open as long as they comply with COVID-19 safety measures. Make sure to wear a mask and sanitize anything purchased, because these items are often secondhand.