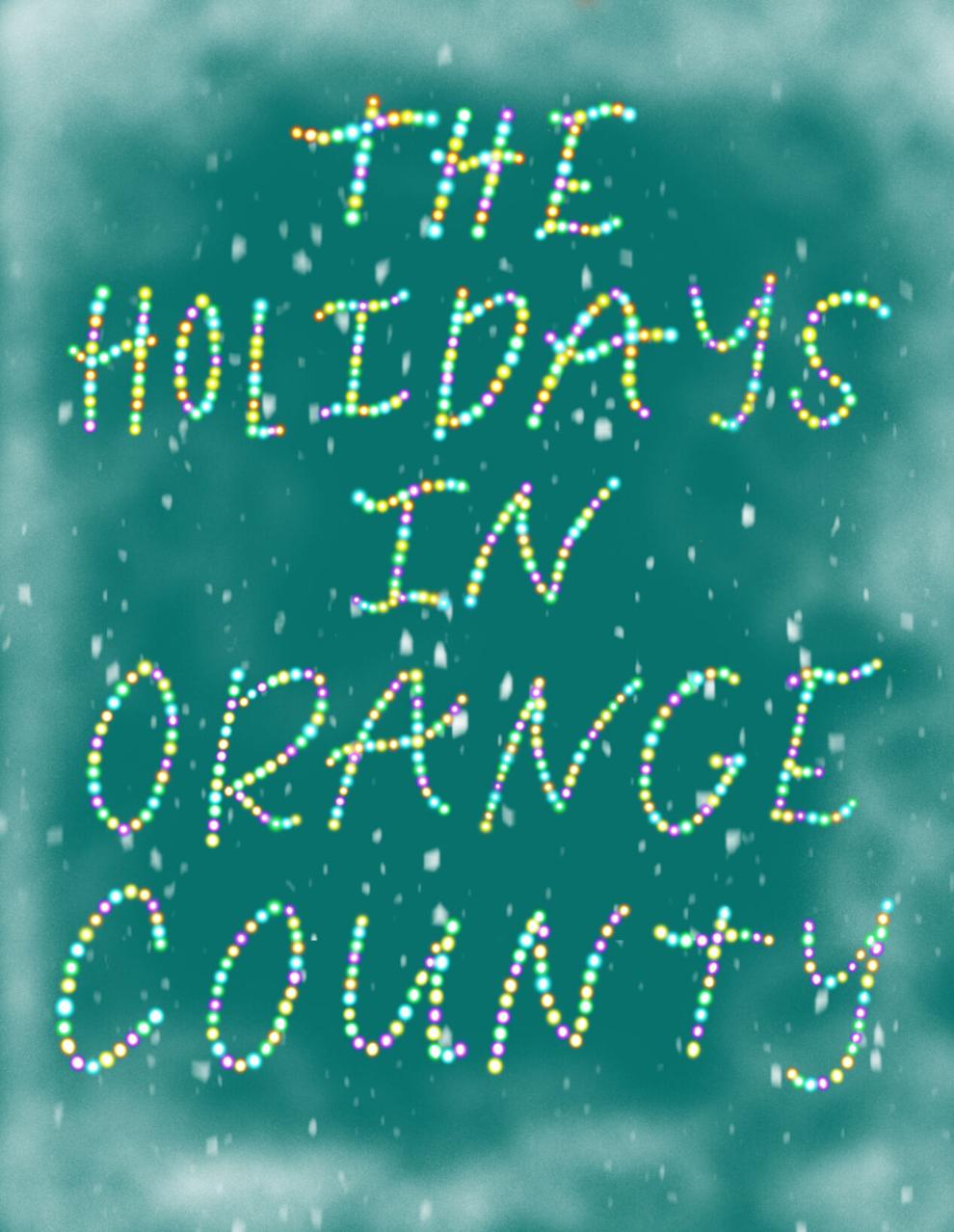 After a year of event cancellations, this holiday season will see the triumphant return of many Orange County events. With organizers dedicating themselves to bringing merriment back to the community, here are five events sure to make anyone feel holly and jolly this winter. 
"A Christmas Carol" at the South Coast Repertory
Located in Costa Mesa, South Coast Repertory will be presenting a play based on Charles Dickens' timeless classic "A Christmas Carol," the tale of a man named Ebenezer Scrooge who has a life-altering encounter with ghosts the night before Christmas. 
South Coast Repertory has been performing the play since 1980, only canceling last years' performances due to the COVID-19 pandemic. The theatre will be implementing strict COVID-19 regulations, mandating that all attendees show proof of vaccination or negative COVID-19 test results taken within three days prior to theatre entry. All guests are also required to wear face masks. 
The event is open to anyone over the age of five, with tickets ranging from $26-$98. Brian Robin, the director of media and public relations for South Coast Repertory, believes that the timeless story of "A Christmas Carol" is a comforting, familiar story. 
"You're seeing a story that's timeless and that really shows the holiday spirit, and how people can change in good ways, and we really need that today," Robin said. 
"A Christmas Carol" will be showing at the Segerstrom Stage at the South Coast Repertory from Nov. 27 through Dec. 26.
Annual Newport Beach Christmas Boat Parade
The Newport Beach Christmas Boat Parade and Ring of Lights will take place for its 113th year, which was canceled last year due to COVID-19 concerns. 
Attendees are welcomed to view the boats for free along the beach shore, but tickets are also available to ride along in one of the decorated boats for $20. The boat ride is a 75-minute trip, and takes guests along the shore to view the multi-million dollar homes that are extravagantly decorated with lights. 
Jessica Roame, the education programs manager with Newport Landing and Davey's Locker Whale Watching, said that guests will be asked to wear masks when boarding and deboarding the boats and while in the cabin. She also said that boats will operate at about 70% capacity to allow room for social distancing. 
Roame said she believes that the Newport Beach parade is a success due to the local community rallying behind the event. 
"It's just a really fun thing to see so much of the community gathering together to have such a magical holiday experience," Roame said. 
The boat parade will be available from Wednesday, Dec. 15 through Sunday, Dec. 19.
Holiday Festival at the Muckenthaler Cultural Center
Located in Fullerton, The Muckenthaler Cultural Center will be hosting an outdoor festival on their over 8.5-acre property. There will be live music, free art workshops, and arts and crafts sales. 
Ana Cottle, the communications director for the center, also said that children will have a modified visit with Santa Claus as a COVID-19 precaution. 
"Rather than having children sit on his lap, he'll be handing out a small gift for each kid," Cottle said. 
The event will be held at The Muckenthaler Cultural Center on Sunday, Dec. 19.
Casa Lumina Holiday Walk at the Casa Romantica Cultural Center and Gardens
Located in San Clemente, the historic Casa Romantica seaside home will be turned into a winter wonderland. There will be live entertainment from local artists, hot cocoa, cookies and wine for sale. 
Select days will have special themes, like winter themed crafts to celebrate the Winter Solstice on Dec. 21. 
Hospitality staff will be wearing masks and gloves as a COVID-19 precaution. Ticket prices range from $8 to $12. Dominique Dinh, the marketing and PR coordinator at the cultural center, said that the location of Casa Romantica offers a unique view. 
"It's on the bluff above the San Clemente pier, so you get a beautiful view of the ocean," Dinh said. 
The festive events started Dec. 1 and will run through Dec. 22.
"The Nutcracker" at the Golden West College Theater
Located in Huntington Beach, Golden West College will be hosting the ballet act, put on for the 45th year by the Ballet Repertory Theatre. 
Audiences will watch Clara, a young girl who is taken to a magical world, navigate lands that consist of life size dolls, colossal mice and waltzing flowers.
Guests must wear face masks while in the theater, and tickets cost $25. 
Martie Engle, the chair of performing arts at Golden West College, said that the performance is a wonderful family-friendly event, especially great for children. 
"It offers an opportunity for children especially to get their first taste of a full length ballet, and they'll see kids their own age up on stage so it's really very exciting for them," Engle said. "It's very colorful. It's live entertainment and live entertainment is so important for children especially who don't see things live anymore."
The ballet performance will be running from Dec. 11 through Dec. 24.