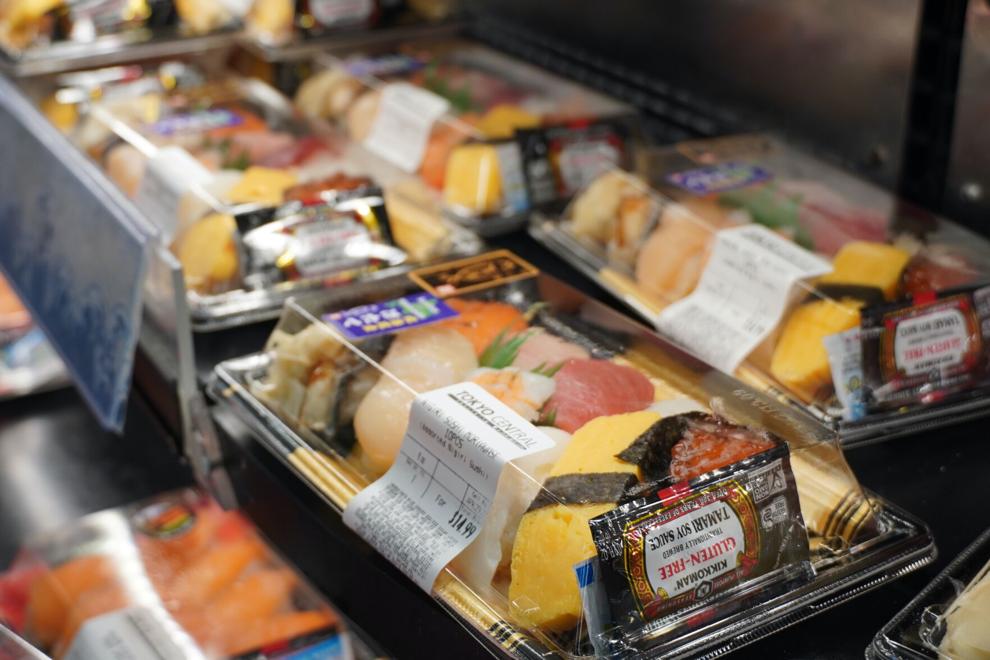 The busy lives of college students often makes it hard to find the time to do anything, sometimes even eating. Most people don't really think about sushi when it comes to getting a quick bite to eat, but there are some fast and affordable options around Cal State Fullerton that give students the option of having quality fast-service sushi. 
Here are four places close to campus that are perfect for a quick bite of sushi in between busy schedules. 
The Good Fish - 1956 N. Placentia Ave. 
The Good Fish in Fullerton is less than a 10 minute drive away from campus. It offers guests the option to build their own sushi bowls or burritos. Guests choose their base, proteins and add ons to create the sushi bowl or burrito they want.
If you can't decide, there's always the option of getting curated bowls or burritos that their menu offers. They also have rolls for guests to choose from if they want to go the traditional route. On top of the sushi options, they have a build your own ramen item, as well as bowls with cooked proteins. 
The entire ordering process is quick and easy. To help save more on time, there's also an option to order online and pick it up. 
Avocado Roll and Sushi - 1701 W. Orangethorpe Ave. Ste. 106
Located in the Fullerton Arirang Supermarket just 10 minutes down the 91 freeway from campus, Avocado Roll and Sushi offers a quick service sushi experience without losing quality. The restaurant is located inside of the market and offers a variety of specialty rolls. They also offer bentos, combos and udon noodles on their menu.
It's a quick walk up and order style restaurant. To save time, guests can also order online through Yelp and have their order ready by the time they get there. 
Tokyo Central - 18171 Imperial Hwy
About a 15 minute drive into Yorba Linda from the CSUF is the Japanese grocery market, Tokyo Central. Tokyo Central offers a variety of different Japanese cuisine dishes, including sushi, in a grab-and-go section of the store. It offers a variety of rolls, nigiri, hand rolls, bowls and other Japanese foods for people to grab. 
On top of their grab-and-go section, Tokyo Central has a buffet section where people can get hot food to go. They also offer different breads and affordable ramen. If you want to grab some other snacks and drinks, the rest of the market offers various Asian snacks, drinks and grocery goods for purchase. 
Roll and Grill - 1308 E. Chapman Ave.
One of the quickest and most affordable options that students can grab is Roll and Grill. It is located just five minutes away from campus and offers guests a variety of rolls and Japanese style bowls. There's an option to call ahead and place an order to avoid having to wait in line.
With very affordable prices for their sushi, Roll and Grill is a great fast and affordable option for Titans when it comes to satisfying their sushi cravings. 
Sushi doesn't have to be a whole sit down restaurant experience that breaks the bank. There are several sushi spot options around campus for students to easily grab a quick bite to eat in the midst of their busy schedules. Sushi can be just as convenient as fast food.