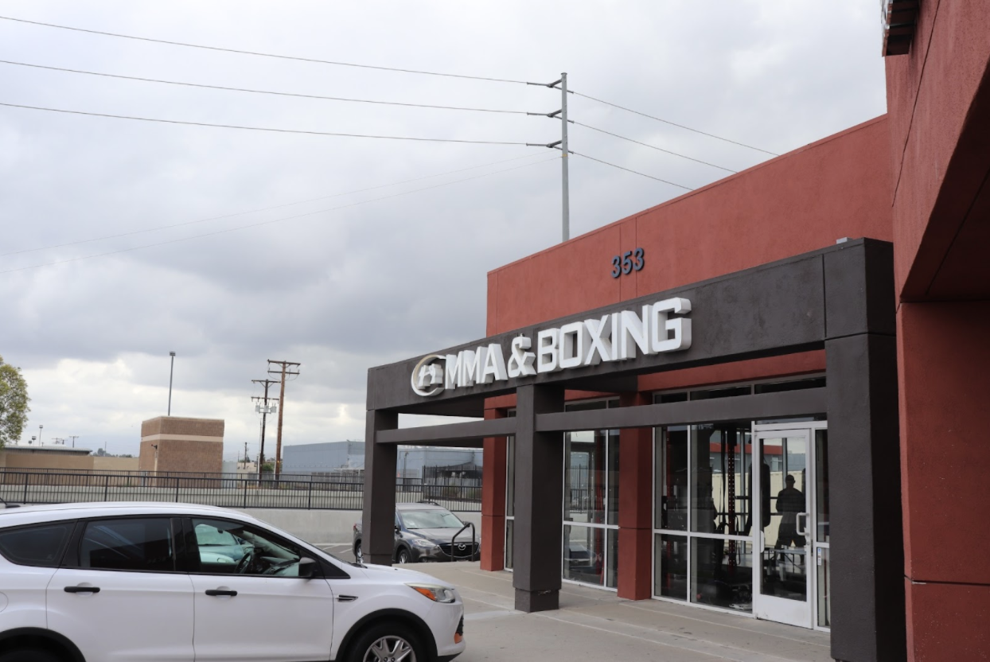 The No. 1 fighter in the world Canelo Alvarez is set to defend his multiple titles against IBF World Super Middleweight champion Caleb Plant on Saturday, Nov. 6. The boxing scene is heating up, and now is a better time than ever to get into the sport.
However, with thousands of boxing gyms and clubs in California, the process of choosing a gym with the right philosophy, experienced coaching and a positive environment can be a hassle. To help ease the process, here is a list of a few of Orange County's best gyms for aspiring learners. 
Grampas Boxing Gym 
Located on 7686 Garden Grove Blvd. in Westminster, Grampas Boxing Gym is a welcoming gym that is family-oriented. Their workouts are intense and they offer an old-school type of boxing training in their classes. 
They're open from 9 a.m. to 12 p.m. and 3 p.m. to 8 p.m. Monday through Friday. Saturdays are only open from 9 a.m. to12 p.m. Majority of their classes are busy, especially their afternoon classes, leaving their customers with a wide variety of partners and more opportunities to improve upon their skills. As the biggest boxing gym on the list, Grampas also hosts amateur boxing events annually. 
"We're very, like I said, family-oriented and that was something very important to Grampa, who had passed away, it was very important to him that everybody was treated with respect and everybody was treated as a family," said coach Gisselle Sanchez. 
Rounders MMA Fullerton 
Rounders MMA is conveniently located at 353 S. State College Blvd. in Fullerton, making it the closest gym to campus. This gym is centered on teaching real techniques that professionals use in a very safe and accessible manner. 
This open-spaced gym offers boxing classes for kids aged 4-12 years old on Mondays and Wednesdays from 5:15 p.m.- 6:00 p.m. Kids ages 13 and above can try out the Monday through Friday adult classes that are offered first at 10 a.m. and again later at 6 p.m. 
They also offer a boxing fundamentals class on Tuesdays and Thursdays at 6 p.m. Here, boxers can learn the basics of boxing like footwork, head movement and punching. 
While the gym does not have a boxing ring due to lack of space— since the gym also shares the area with other combat sports like jiu-jitsu— the gym does offer a weight area, open-spaced mats, heavy bags and pads for padwork. 
"If you can't find a good workout that works for you, I think boxing is worth a try. Again, it's good for self defense. It's good for like mental health. It's good for your physical health. So there's a lot of benefits," said longtime martial artist and Rounders MMA Fullerton owner Hyun Joseph "Joe" Kim.
O.C. Boxing 
At O.C. Boxing, newcomers can expect a good workout that gives boxers the proper tools and technique to defend themselves. According to co-owner and coach George Lopez, they really emphasize the importance of footwork and defense due to the violent nature of the sport. 
Located at 2428 N. Grand Ave. in Santa Ana, the gym's hours range from 10 a.m. to 10 p.m. Monday through Friday and 10 a.m.- 2 p.m. on Saturdays. They offer introductory, intermediate and mixed classes that end in sparring in order to give boxers the chance to compete to practice their skills.
Inside the gym, boxers can find a weightlifting area and a boxing bag area with a wide variety of bags for different types of workouts, in addition to an official sized ring and an open area for the classes. 
"We want to provide a gym that's open armed, but also at the end of the day we want to create some world champs, that's kind of what we're focusing on. A good environment and world championships," said co-owner and coach George Lopez. 
Classic Boxing Coach 
Founded by head boxing coach Chuck Eisenberg, Classic Boxing Coach is a smaller sized gym  located on 2537 S. Main St. in Santa Ana. They're open Monday through Friday from 7 a.m. to 8 p.m., and 7 a.m. to noon on Saturdays.
This gym isn't home to as much equipment as the average commercial gym, but it offers quality coaching that specializes in technique and is capable of teaching all levels from beginner to advanced. 
Currently, Classic Boxing Coach holds a perfect score of five stars with over 31 reviews and is home to countless positive reviews about their time at the gym.