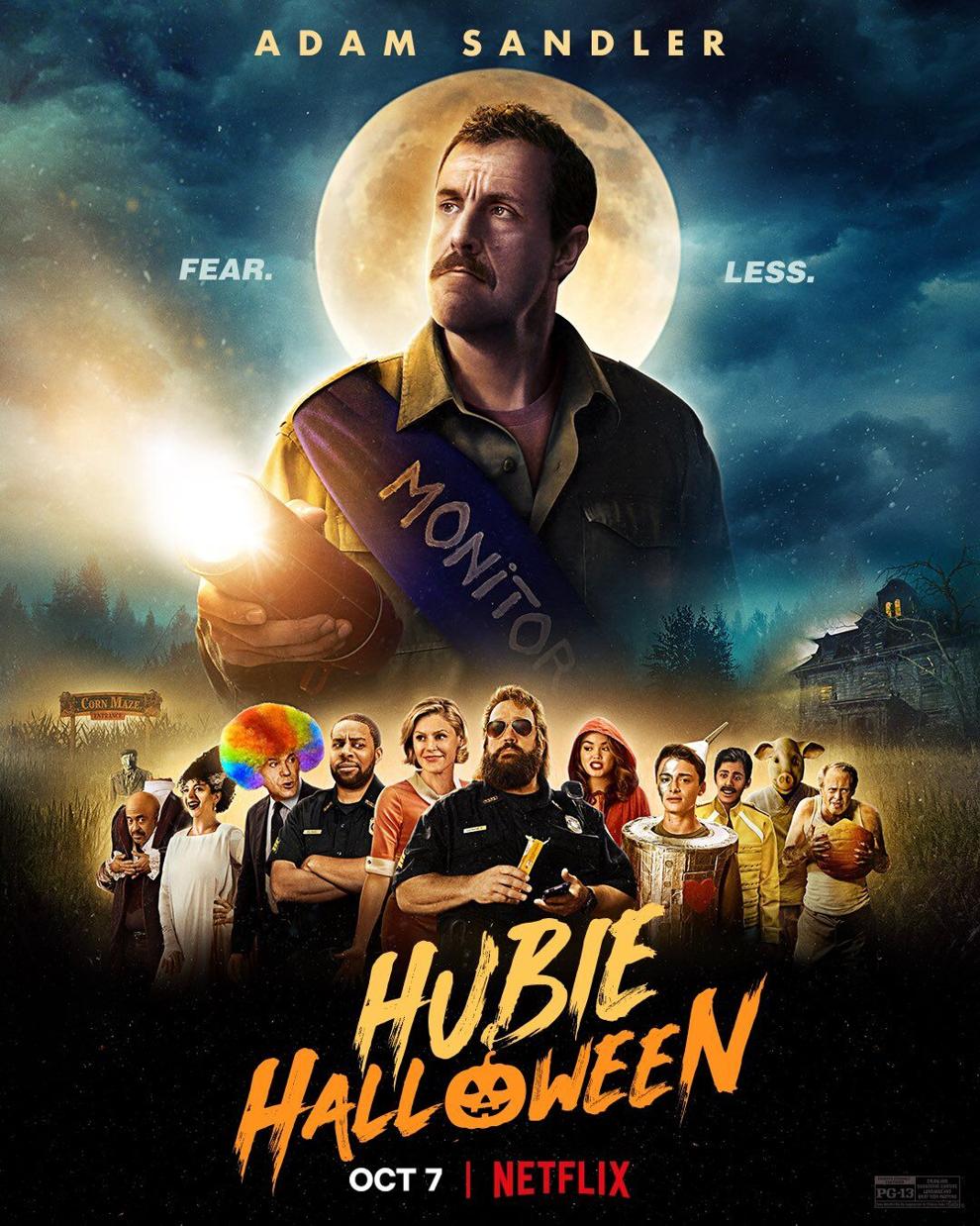 Satisfy the itch for Halloween films that won't cause you to sleep with a night light or require a ritual to check locked doors before bed. With these films, students can explore quirky, mystery and strange Halloween themes instead of gore and terror.
"Hubie Halloween" (2020)
"Hubie Halloween" is a contemporary Netflix original film that celebrates the festivities of Halloween with a dash of comedy. The film begins with Hubie Dubois, played by Adam Sandler, a quirky guy who speaks with an odd mumble and commonly gets picked on by the people in his community. His co-workers and customers at the local deli play tricks on him since he is easily terrified, going as far to nickname him "Pubie." In typical Sandler film fashion, the audience grows a soft spot for the dark horse. 
Dubois, a self-appointed do-gooder in Salem, Massachusetts, monitors the residents on Halloween. He's the type of guy who volunteers at the school in a ghost get-up only to be the target of a lunchroom food fight. As much as the town bullies him, Dubious' longtime crush considers him a stud, so maybe nice guys finish first?
When evening hits, Dubois hits the streets to investigate a new suspicious neighbor released from the insane asylum and a potential murderer when residents start to go missing. This feel-good Halloween movie will keep viewers entertained with humorous moments and cameos from Kevin James and Steve Buscemi.
"Clue" (1985)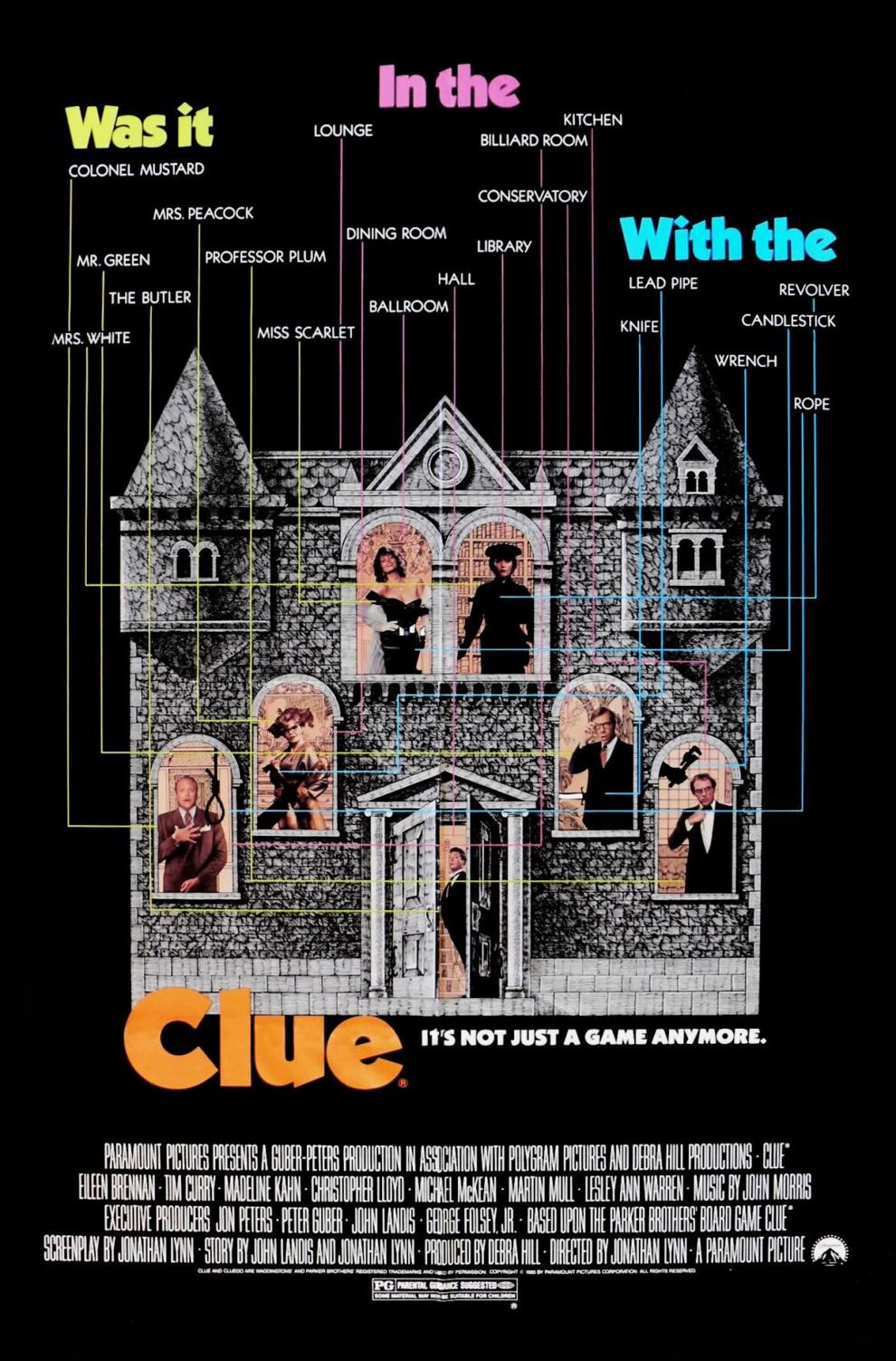 Instead of going to an in-person murder dinner theater for Halloween, students can watch one on screen in the comfort of their home. "Clue" is not only a classic whodunit board game, but a film about murder that will keep viewers guessing. Don't let the release date deter your expectations for a promising murder mystery. 
The host Mr. Boddy, played by Lee Ving, invites six guests to a party at the mysterious New England mansion. When the guests arrive, they are given a fake name by the butler, Wadsworth, played by Tim Curry. After a meet and greet over dinner, the guests are led into the study, where Mr. Boddy reveals that they are all being blackmailed. 
Soon after that announcement, the lights flicker off and there is a scream. A large thud is heard and the guests scurry in to find Mr. Boddy lifeless on the ground. This leaves a room full of suspects, and it raises questions about who is the killer. The suspense of the film gives all the festive tingles without the frightful nightmares afterward.
When the movie hit theatres, the director released three alternative endings that were designated to different theaters. The concept was a failure at the time; however, the film is now shown with the three ending scenarios and finishes with the real ending. If you have watched the film in the past, the bonus about multiple endings is that it may be difficult to recall which one played out, making the story seem brand new.
"Edward Scissorhands" (1990)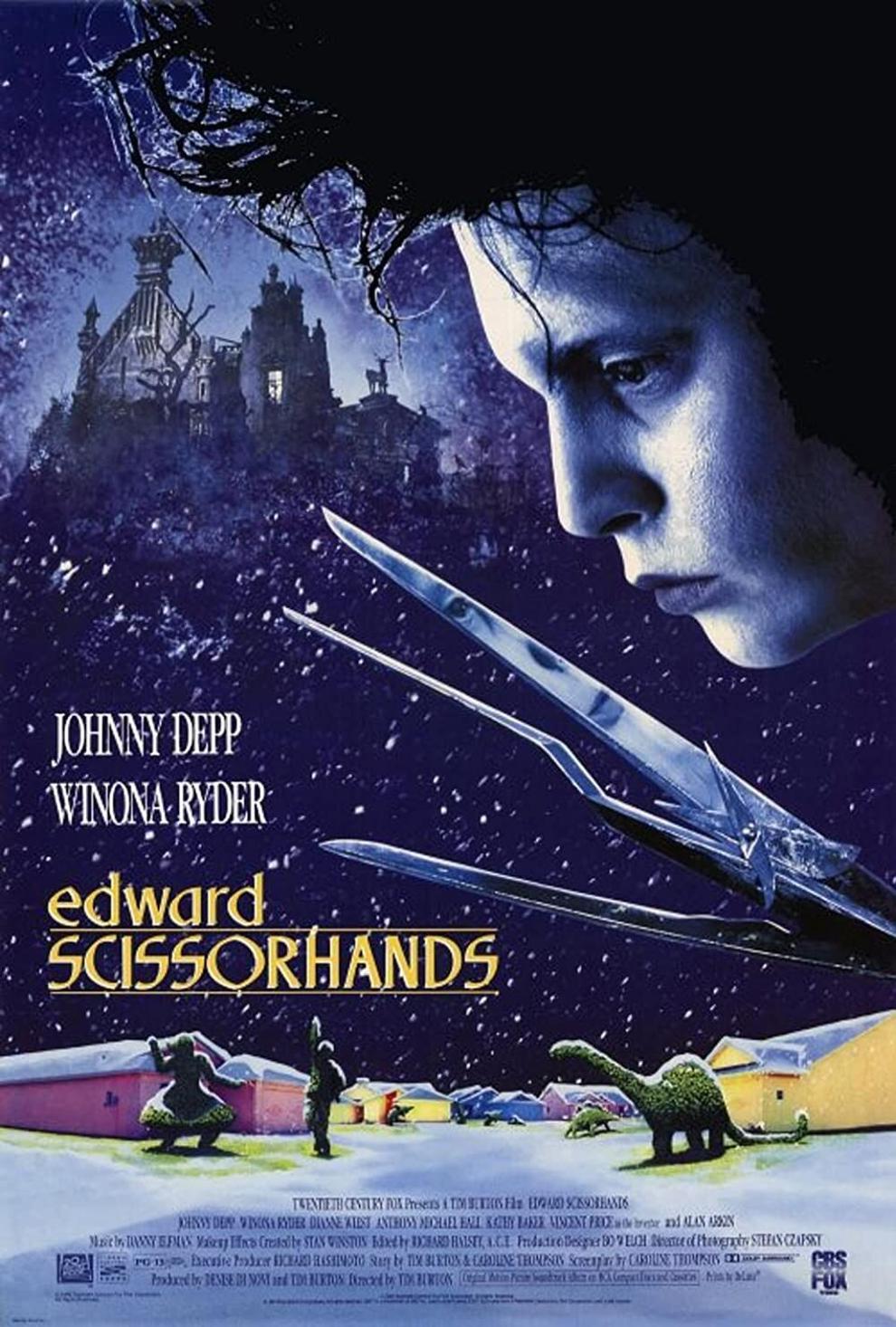 Johnny Depp is known for his off-beat and dark character roles in Hollywood. Perhaps many of his movies can be classified as spooky, but "Edward Scissorhands" stands out as one of the best films in Depp's repertoire. 
Naturally, the film has creepy elements since it was directed by Tim Burton, but is far from the horror genre. The initial storyline draws allusions to Mary Shellys "Frankenstein," when Edward, played by Depp, comes to life at the hands of an inventor in a Transylvania-like castle atop a hill. The maker incorporates live organs into the construction of Edward only to die from old age before he can complete him. Edward continues his new life alone and, literally, incomplete. 
Down the mountain lies a suburban town that is a clash between 1960s style and a Dr. Suess book. Avon saleswoman Peg Boggs, played by Dianne Wiest, becomes frustrated with her lack of sales in her small town and she soon ventures up to the castle in the hopes of meeting a new client. The quirky makeup artist is completely unfazed that Edward has scissors for hands and decides to take him home.
Edward soon becomes the gossip of the town. Maybe it's young Johnny Depp or how Edward can carve a t-rex bush with his hands that captivates viewers to continue to watch. That's up for you to decide.