What started off as a book club, to escape quarantine with life friends, transformed into the Black and Brown Healing Project, which is a platform supporting the BIPOC community with work centered on healing.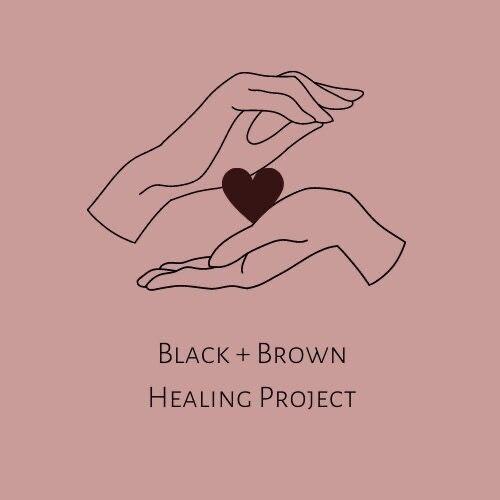 The project consists of Executive Director Issac Alferos and Creative Directors Lidia Rodriguez, Elizabeth Vergara, Dixie Samaniego and Kayla Woodson. Alferos, Rodriguez, Vergara and Samanigo all attend CSUF and Woodson CSULB.
Alferos said, that as the project started the group met weekly over summer, in what was similar to a book club, to look at identity from a new perspective. Looking at art, music and literature created by people of color asking the questions of how much identity does the BIPOC community have control of or relinquish. 
Then the murderings of Ahmad Arbery, Breonna Taylor and George Floyd during the summer sparked a responsibility within the Black and Brown Healing project, as they felt a need felt they had to serve their community.
"But we felt there was a gap in terms of how we can best support our community in a way that is still sustainable in centered around our mental health and our general healing," Alferos said. "How can we build something that is more sustainable and supportive of our community? and that's kind of what we're looking at today." 
Since the project has started, the group has created multiple series such as the Black Leaders Matter podcast, the Identity Library, and the Healing Blog.
"I can't speak for everyone, but I know I needed an alternative way of healing and I always appreciate the informative videos they post on Instagram," said Maria Linares, ASI chair board of directors and Public Administration Masters student said via email. "I appreciate the space the Black and Brown Healing Project has provided for people like me."
The Healing Blog, which is located on their website, is open to the community to write and share experiences, using writing as a form of healing. As the blog has mostly been filled with mostly members of the project, as the project grows Rodiguez said they want to create more engagement on this specific series as the project grows. 
"That healing blog , it was designed for people of color by people of color you know," Rodriguez said.
The project focuses on these unique and free ways of healing, where as Samaniego said before the project she already knew she had a love for music but never thought about it as a way of healing. 
"Before the project, I never really saw people of color considering like creative outlets as [a] form of healing," Samaniego said. "And I, and it's kind of crazy because like music has always been a good part of my life, that's actually how I met Isaac." 
Along with Rodriquez and Woodson, they all found each other at Buena Park high school, where Samaniego said she met Alferos in Bband. 
As the group has strengthened their relationship since the high school days, it has only increased their passion for the project, including a recent grassroots campaign. 
The Coalition for Civic Education was run by Alferos and Samaniego along with interns and volunteers who helped out. Yes, though the project is so young in its growth they have already had interns reach out and help. The virtual event was focused on addressing how their communities are often overlooked or ignored in electoral work. 
Alferos said he has been involved with student advocacy work since his days at BuenaBueno Park high withand most of his work has been centered on community development and mentorship. Such things as helping low-income students get access to college where in doing this, he also helped out one of the Creative Directors resourcing more money for school. 
"Because of Isaac, I was able to go to Sacramento to lobby for more financial aid and find a place to intern at C-REAL on campus," Vergara said via email.
Not only helping out and making an impact on his community, Alferos has also left impressions at CSUF through his time at ASI.
"I still remember the very first time I met Isaac for his interview for Lobby Corps Coordinator. I went to welcome him in the hallway and he was casually reading James Baldwin while waiting – very few people I know just casually read James Baldwin," Asha Nettles, Coordinator, Leader & Program Development said via email. "He embodies his work as an activist and as a human that genuinely cares about the human standing next to him."
The start of the Black and Brown Healing Project, is a perfect example of life skills that isn't offered in a normal classroom setting. Even for the founding members like Rodriguez who said though there are different clubs and communities at CSUF there is nothing that hits home as the project does. And Vergara said the project pointed her in the right direction in her studies as she knew she wanted to help people but didn't have the right direction until building the project.
The future of the project is bright and Alferos said, they have more campaigns planned for the Spring, and are continuing to center healing in an organic way rather than the more commercialized visions he has seen in the past.
"Right now, it's incredibly critical that we center our healing as a community, we want to make sure that we are continually highlighting the work that we can do to support ourselves," Alferos said. "It's going to look a little different, it's going to sound a little different, it's going to be a little bit more organic, but it's going to be really honest too."