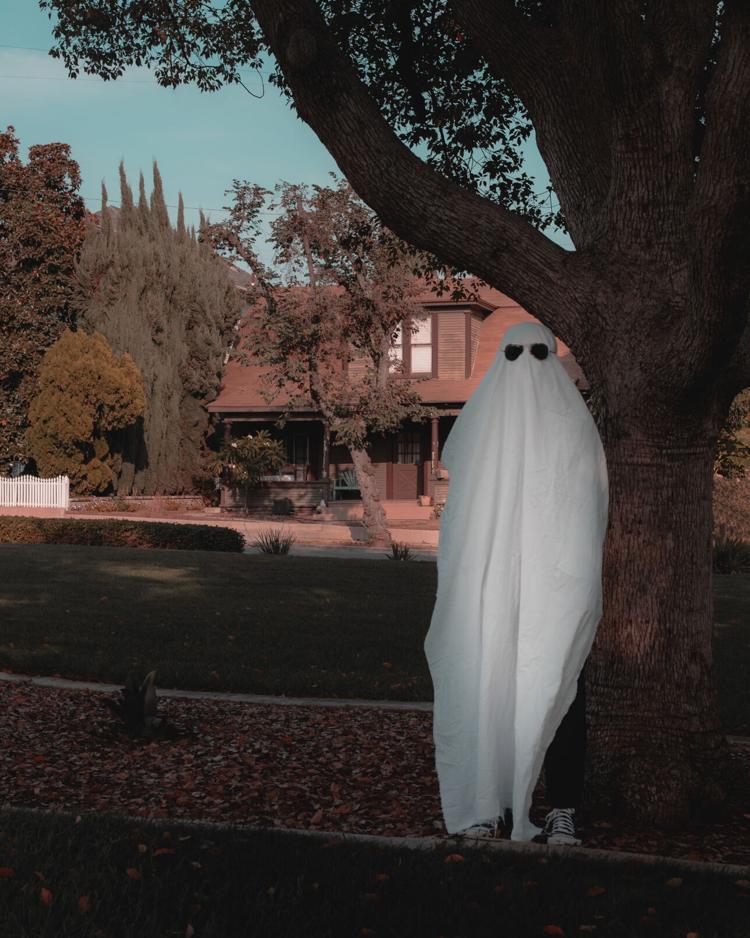 Holiday celebrations and traditions are exactly the distractions we need to provide a sense of normalcy in the midst of a pandemic. The holidays don't need to be canceled, and neither do your celebrations — because it is possible to celebrate in a fun and conscientious way.
Many organizations and cities plan to kick off Halloween festivities in new ways with both virtual and in-person options. Safety measures, including protective masks, reduced group sizes and social distancing, will be essential for hosting in-person activities. Even Halloween costumes can be adjusted to include social distancing tools like hoop skirts or long-nosed masks.
Trick-or-treating is out of the question for most families, but there are creative solutions to modify the traditional method of passing out candy. One social media influencer known as Dude Dad built a candy launcher to distribute treats to neighborhood kids. This creates a different type of safety hazard, but ingenuity is vital this Halloween. Candy can also be distributed from a distance via rope and pulley system or down a plastic candy tube slide.
Alternatively, children can enjoy scavenger hunts for treats, like an Easter egg hunt, but creepier. Outdoor gatherings with appropriately spaced seating arrangements are safe and enjoyable for all age groups. Friends can also enjoy a socially distanced outdoor Halloween movie with snacks.
The pumpkin carving traditions can hold steady this holiday season if they are changed into an outdoor activity with friends and family, and carving contests are another way to celebrate while upholding similar routines this Halloween.
For those looking to escape the house, there are activities and events all week leading up to Halloween.
The Buena Park Police and community services department modified traditional trick-or-treating with their own event called Cops N' Goblins Spooktacular Halloween Drive-thru. This free event takes place at the Buena Park Police Station on Friday, Oct. 30 from 4 p.m. to 8 p.m. with a decorated drive-thru, free candy and social distancing.
The Fullerton Museum Center invites ghost hunters and believers of the paranormal on a haunted one and a half-mile walking tour. The tour stops by the California Hotel on Harbor Boulevard and the auditorium at Fullerton Union High School on the corner of Lemon Street and Chapman Avenue. Prior to the tour, ticket-holders get to meet members of the North Orange County Paranormal Society.
Tickets are $20 for the general public, masks are required and groups are limited to 10 people. The next tour is on Oct. 28.
Knott's Berry Farm remains closed and Knott's Scary Farm is canceled, however, their food event, Taste of Fall-O-Ween, offers guests outdoor dining and retail shopping. The event is open through Nov. 1 and runs Wednesdays through Saturdays from 12 p.m. to 9 p.m. On Sundays, the experience will be open from 12 p.m. to 8 p.m.
Costumes are welcome and face coverings are required. Camp Snoopy is transformed into a trick-or-treat route for the kids with treats and festive decorations. Tasting cards are required to enter and can be purchased online in advance for $35 regular price and $20 for kids.
There is no shortage of fun and festivities for those who prefer the comfort and safety of their home. The Columbia Memorial Space Center makes the most of the full moon with a virtual spooky science night from 12 p.m. to 2 p.m. on Oct. 31. In addition to experiments and creating homemade costumes, guests can submit a photo of their costume for a chance to win a costume contest.
Creatively Carrie will host a virtual glow in the dark painting party on Oct. 31 from 6 p.m. to 8 p.m. Tickets are $10 and no artistic experience is necessary; however, participants will need a blacklight in order to see their art glow.
Although this year's Halloween marks the start of an unprecedented holiday season, there is no shortage of safe celebrations. Halloween is truly not canceled.