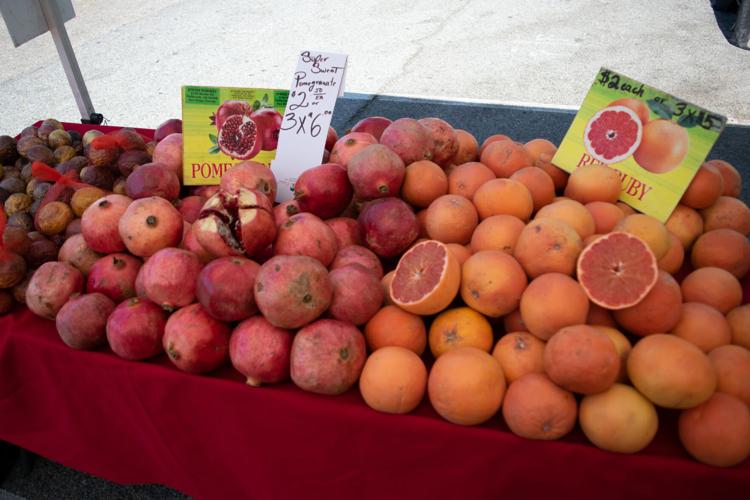 As businesses adjust to COVID-19 guidelines, farmers' markets in Southern California have continued to stay open while trying to create a safe environment for all guests.
Farmers markets are a great opportunity for those hoping to get some shopping done, while complying with the CDC guidelines, which suggest outside gatherings over indoor gatherings.
If you're looking for a fun activity to do with friends or family, here are three local farmers markets everyone can visit this fall and enjoy some time outside.
Uptown Whittier Farmers' Market
Every Friday morning, the Uptown Whittier Farmers' Market draws in many attendees to see what fresh produce and goods they have in stock.
Located at 13018 Philadelphia St., in Whittier, CA, this market is open every Friday from 8 a.m. to 12:45 p.m. Following COVID-19 guidelines, the market enforces mask-wearing and social distancing while also providing hand-washing stations. Upon entry, guests are asked to wash their hands and wear gloves before shopping.
Of the 15 vendors, guests can take advantage of the different varieties offered during this year's apple season, such as Granny Smith, Red Delicious and Fuji apples.
At the Zen's Tea House booth, there is an item that interests many customers, known as golden milk. Though there are variations of this powder mixture, golden milk is known for its health benefits, such as reducing inflammation, providing antioxidants and more.
Fullerton Certified Farmers Market
Offered for students near Cal State Fullerton is the Fullerton Certified Farmers Market, temporarily located at the Fullerton Public Library parking lot, open Wednesdays from 8 a.m. to 1 p.m.
This farmers' market hosts vendors selling fresh baked bread, picked produce and caught fish.
The Fullerton Certified Farmers Market typically has Cape gooseberries for purchase. Round, tart and sweet, gooseberries have a texture that is similar to that of a tomato, as well as the sweet flavor of a tropical fruit and the tartness of a cumquat or lemon.
Gooseberries are high in vitamin C, with a one-cup serving fulfilling 46% of your daily need. They have a low fat content, as they have less than one gram of fat per serving, which is great with all of the recent Halloween candy. Gooseberries are also a great source of antioxidants.
Downtown Anaheim Farmers' Market
Another farmers' market close to CSUF with a large variety of products is the Downtown Anaheim Farmers' Market, which provides a wide variety of vendors selling eggs, kettle corn, Chinese jerky, clothing and hand-made jewelry. Located at 201 Center Street Promenade, Anaheim, this market is open every Thursday from 11 a.m. to 3 p.m. Free two-hour parking is available at Parking Structure 3 as long as you get your ticket validated by a vendor.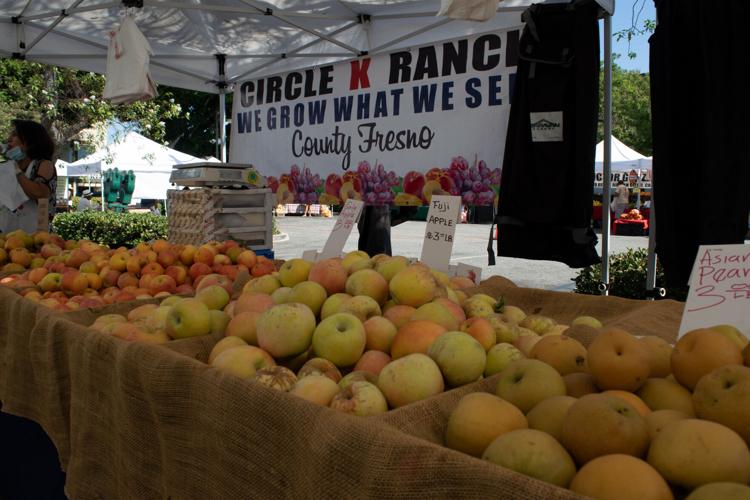 With inspiring fall produce from the farmers' market, finding what is available and adding a twist to the usual recipes will help you win your friends' and family's taste buds and tummies over.
If these locations are not close to you or do not fit your schedule, there are resources just a click away. Visit ocfarmbureau.org to find local farmers' markets available in Orange County each day of the week, as well as lists of what each farmers' market offers.