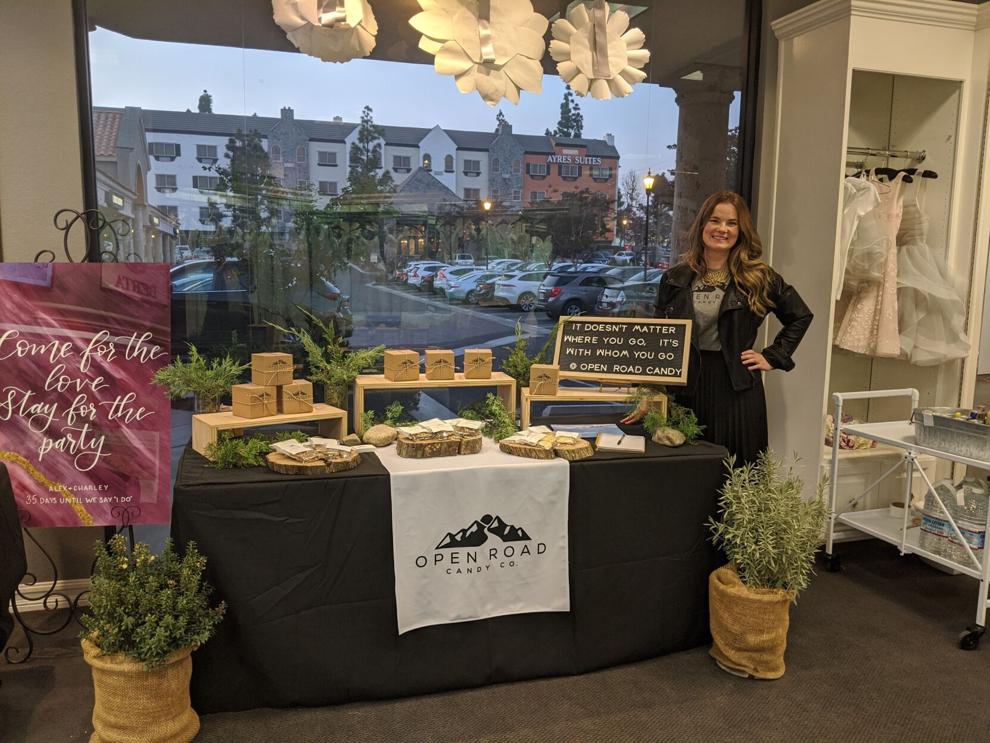 She is a mother, solo entrepreneur and founder of the Fullerton small business, Open Road Candy Co. Anne Osgood combined her passions for chocolate and travelling into a charitable candy business that allows her the flexibility to excel in all her roles.
Osgood grew up in Fullerton and currently does wholesale with other local businesses, as well as shops in Yorba Linda, Anaheim and Costa Mesa. Before she opened Open Road Candy Co., Osgood said that she spent several years doing nonprofit fundraising in Los Angeles, where a donor she worked with became the catalyst for her business startup. 
She did not want her candy company to be ordinary, so she decided to integrate her love for travelling with her sweet treats, hence the brand name. 
"I really just love traveling in California and across the United States to our national parks. And so that's why I decided to theme it around road trips and wilderness, and then donate a portion of the profits back to the National Park Foundation and the Santa Monica Mountains Fund, which is based in L.A.," Osgood said.
Osgood said that her love for travelling stems from the road trips she took with her family growing up and the valuable connections she was able to form with the friends and family she travelled with.
"I just feel like that's such a unique way to be trapped, you know, in the car, and you have to tell stories and talk and get to know each other better," Osgood said. "You just don't know what's going to happen, so it's that sense of adventure and exploration. It's just such a unique combination."
At the beginning of the fall 2020 semester, a group of communications students from Cal State Fullerton's Practical Advantage program approached Osgood to offer their skills and help ensure that Open Road Candy Co. is supported during the pandemic. 
"She did participate in the program prior to this semester. However, the team was unsuccessful because they kind of, I guess, ended up bailing on her at some point throughout the semester. So my team and I really wanted to do a good job for her second time doing it and we weren't going to let failure be an option," said senior Landon Fletes, the group's media content manager.  
Osgood said the students offer support through skills in public relations, as they help promote small businesses in Fullerton through social media and communication strategy advising. 
"I immediately saw Open Road Candy Co. and I was immediately interested just because I love candy. But, then I started researching her and the company a bit and I loved her whole purpose and the wilderness-y type of vibes that she had with her candy company — I've never heard of it before," said senior Daisy Dena, one of the communication students who helps run Osgood's Instagram page. 
Giving back is a huge part of her company's brand and purpose. Whether it's through donations or sharing information, Osgood believes it's important to take an active role in supporting the sustenance of national parks, wildlife and historical sites, she said.
Kara Kitchell, another student on Osgood's social media team, operates as the client services coordinator for her Practical Advantage team. She is the primary point of contact with their client, Osgood. Having worked with Osgood for almost a full semester, Kitchell said that she does a great job of integrating her two passions.
"I love that her initiative aligns with her as a person. She has a story that she told us about why she started the business in the first place and I think that really connects with people," Kitchell said.
Alexandra Grosse, a CSUF student and campaign schedule manager on the team, shares Kitchell's appreciation for Osgood's brand and staying true to her business' founding purpose to support wildlife conservation.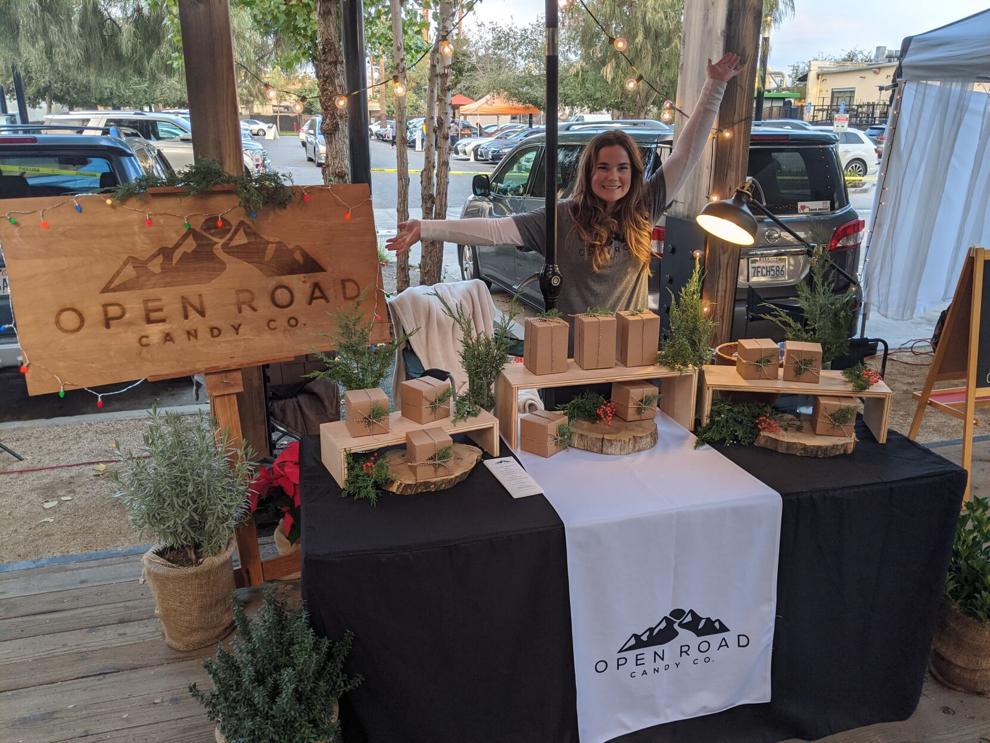 "She also keeps it very down to earth and she is doing it for a specific reason. She's doing it because she loves nature. It was created out of her love for spending time with family and creating chocolate on her downtime," Grosse said. 
Osgood follows her own business philosophy and intuition, noting that she isn't in a rush to work on too many projects and spread herself thin. 
She added, "Keep it simple and do it well."
Osgood is driven to be a successful business woman as much as she is determined to be a present mother. Open Road Candy Co.'s one-woman business model allows her the flexibility to do both, but that is not without the support of people who believe in her product.
"I feel like there was a real sense of validation when I moved into wholesale and I started to sell my candy through other businesses," Osgood said. "That was, again, total strangers saying 'I believe in your product. I believe in you enough to have it in my shop and stand behind it.' And so that was really a proud moment for me as well."
Open Road Candy Co. products can be found on the shelves of local Fullerton businesses such as MADE Coffee and The Green Place in Downtown Fullerton.