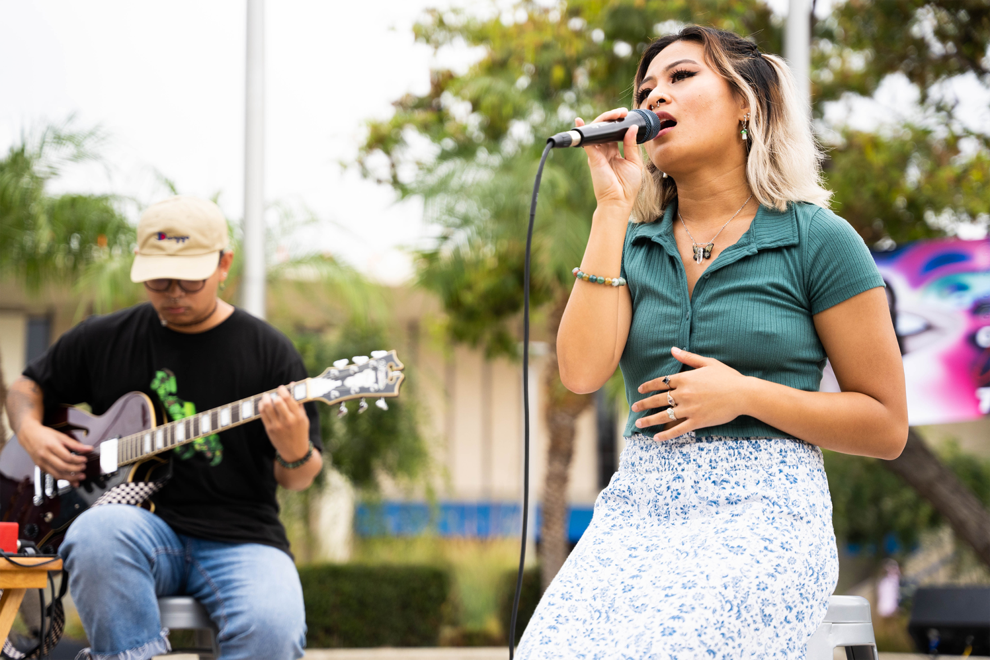 It was an afternoon full of music, excitement and something students have been waiting for — the return of live music. Associated Students hosted their first concert in the Becker Amphitheater since the start of the COVID-19 pandemic, and the student artists' performances made way for an entertaining return to the small stage. 
Willa Marj, a fourth-year communications student at CSUF performed a mix of original songs and covers. She performed alongside Dylan Dagdag, who goes by the stage name Avacie. Avacie provided instrumental accompaniment on guitar and bass. 
During the one-hour concert, attendees lounged on bean bag chairs near the stage and enjoyed complimentary snacks provided by Juice It Up.
Before the COVID-19 pandemic, the amphitheater frequently hosted guest artists for concerts, but has remained mostly silent since March 2020. 

Cristian Sanchez, the programming coordinator for Associated Students, said that this concert served to gauge students' interest for future events. With this series of mini-concerts, ASI hopes to highlight artists in the Titan community, Sanchez said.
"We try to look for not super well-known artists, and especially students that we know that are artists," Sanchez said. "We try our best to collaborate with programs such as Titan Radio, because they would have more connections with students."
This is not the first concert that Marj had performed for ASI, as she played a virtual show during the pandemic, Sanchez said. Many in ASI were eager for another opportunity to showcase her talent. 
"We knew that we would love to have her back, so we decided to do another concert with her, but this time in person and a longer set," Sanchez said.
Marj said that this was the first live concert she performed live since the start of the COVID-19 pandemic, but mentioned that virtual concerts are not the same since they do not have live crowds. 
"It's such a unique experience to be having a live performance with actual people that you can see, you can really share this moment together and you can really pull from their energy to kind of drive you," Marj said.
Marj's love of performing goes back to her childhood and singing karaoke with family at parties. From there, she got involved in performing arts in high school and began to collaborate with Avacie, who she has been friends with since the first grade, Marj said. 
"I've always loved to sing and he's always loved to play guitar so it kind of just meshes perfectly. We would play together, he would play guitar and I would sing and we just started to make music together as we got older," Marj said.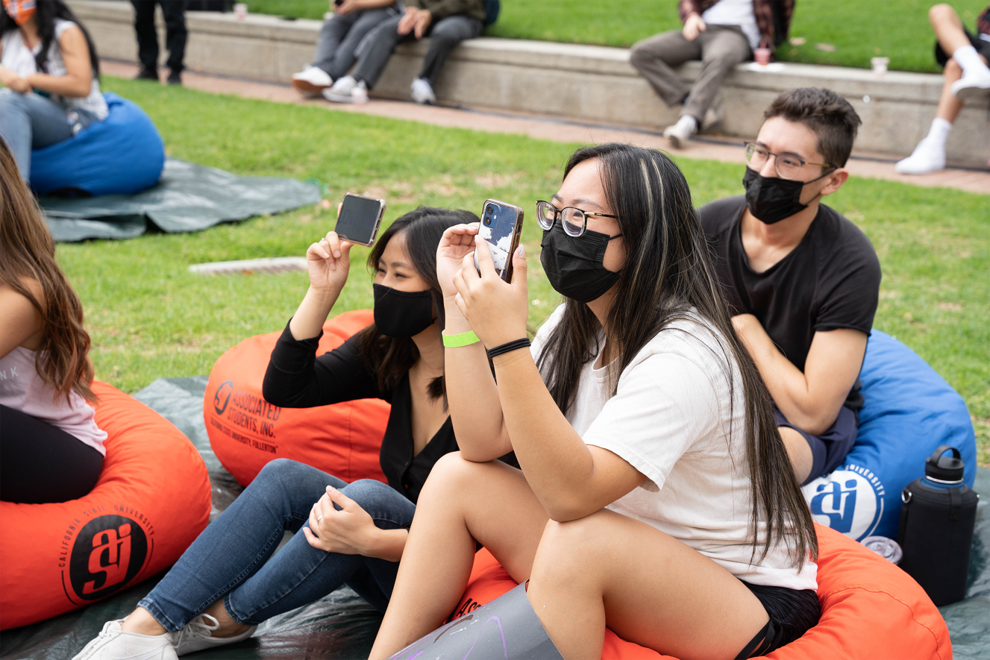 She added that after she graduates, she hopes to continue performing music professionally.   
Genalyn Duyon, a public health major who attended the concert said she enjoyed it, despite not previously being aware of the artist before the concert.
"I didn't know many songs that she sang, but when she mentioned some artists she liked and the ones she did covers of, along with her own songs, I was like 'Hey, that's pretty good,'" Duyon said.
One of the songs Marj performed was her 2020 single "Text Me Back," which was the first song she wrote herself. Marj says she is drawn to genres like R&B and neo-soul, and opened the show with a mashup of Paramore and Oliva Rodrigo and played a number of covers from other artists she admires like Niki and Umi.
After the show, Marj stayed on stage to greet fans and sign autographs. She attributes the success to the special energy that only comes from performing live. 
"You can really share this moment together and you can really pull from their energy to kind of drive you, and that's what made this performance so good," Marj said. "Because I can really see how the audience was reacting to me, so in a way it helped me and made me want to do better."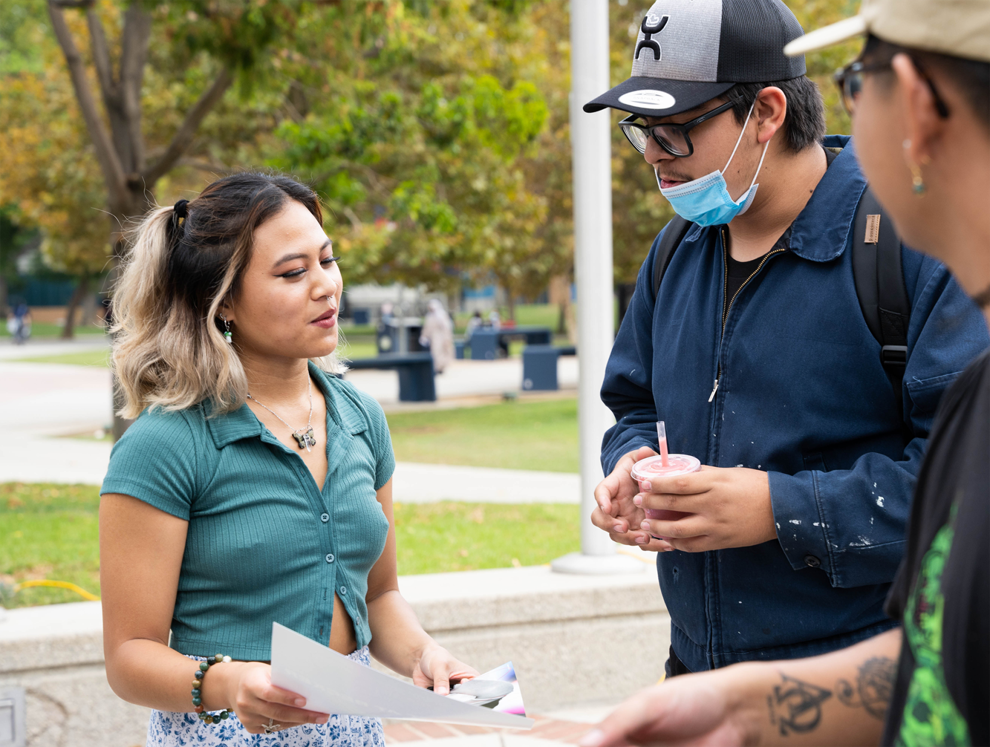 Marj's music is available on all major streaming platforms including Apple Music and Spotify under Willa Marj or Willa Marj & the Cloud. 
ASI has plans for another concert at the amphitheater in November and they hope to bring more music to campus with regular events like their upcoming Pumpkin Patch and All Night Study.