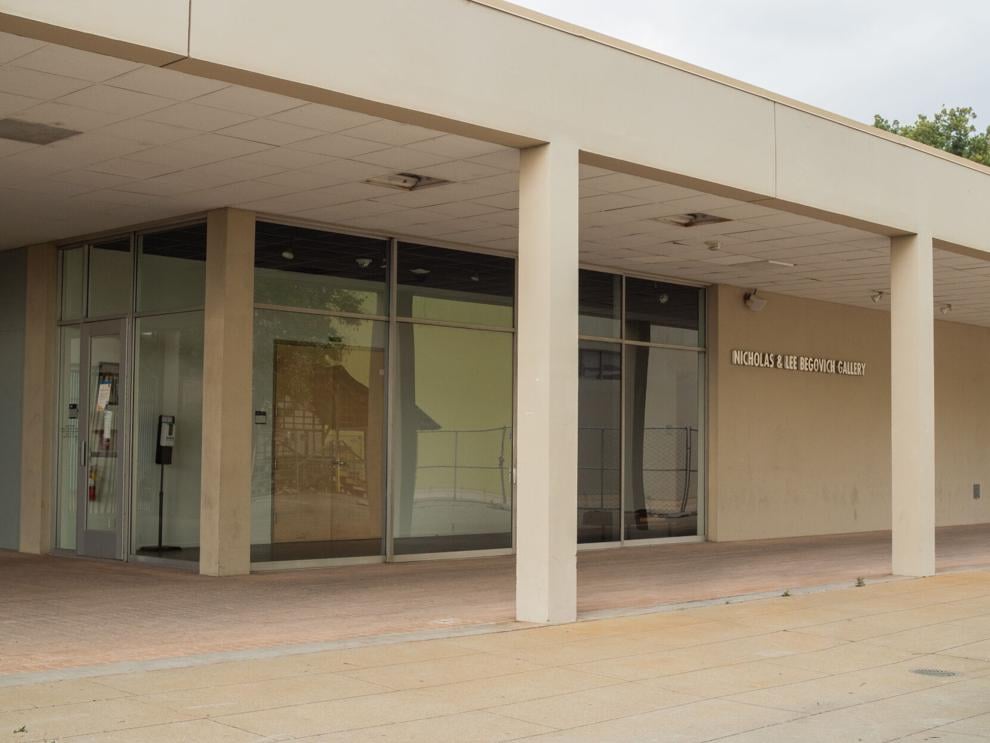 Coming off the heels of a successful virtual spring programming, Cal State Fullerton's Begovich Gallery is putting its efforts into recreating that engagement for their upcoming fall program. 
Jennifer Frias, the gallery's director, is hard at work to ensure the fall programming will be alluring and safe for all visitors. In an email to the Daily Titan, Frias said that prior to the lockdown, the gallery was in the process of installing an exhibition titled, "Kim Abeles: Smog Collectors, 1987-2020." 
Fortunately, the gallery will resume its plans by featuring the exhibition in the fall. Frias said that visitors can anticipate Abeles' most significant body of work related to the environment, and that re-introducing the exhibition post-Earth Day's bicentennial, as well as semi-post COVID-19, presents a meaningful observation to the artist's work. 
"During the advent of COVID-19, when the whole world began sheltering in place and social distancing, there's a significant reduction in air-polluting emissions,'' Frias said. 
But when more than 4 million acres in California were burnt in 2020, there was a stark difference in the quality of air from the beginning of the pandemic. 
"These drastic contrasts correspond to over thirty years of what the 'Smog Collectors' series has been trying to convey," Frias said. 
There is no doubt that the COVID-19 pandemic affected the way people interacted with art. Museums all around the world had to adjust how they would interact with art enthusiasts, and Begovich Gallery achieved this with Instagram. 
Rachel Kaufman, an art history graduate student, and social media lead for the Begovich, said in an email to the Daily Titan, that Instagram was an instrumental tool for the gallery's engagement with students, alumni, faculty and the arts community during lockdown.
"Instagram is a great way to engage with these individuals, letting them know that #artisnotcancelled and that the Begovich Gallery has been working hard during the pandemic," Kaufman said. 
The gallery interacted with its virtual visitors by giving multiple artists a platform with their Zoom lecture series which included artists like Angela Washko, and Sandy Rodriguez. 
Joanna Roche, a professor and program coordinator in CSUF's art history department, said that she enjoyed the capabilities that Zoom provided.
"I think that Zoom has been an even better medium because, you know, I can get speakers from anywhere, if they don't happen to live in Southern California, and the students have been super involved," Roche said.
The pandemic along with social justice movements like Black Lives Matter unknowingly caused a push for artists of color to have a louder voice in the predominantly wealthy and white space.
Roche said that although Frias is new to CSUF, her programs have always been about diversity and inclusion.  
"It's been a really interesting and important— and I hope long-lasting — time for museums to really examine who works there, who do they show, how can they be more inclusive both behind the scenes and then, in terms of who they exhibit," Roche said. 
Frias is passionate about highlighting marginalized voices that in the future the gallery has plans to mount solo exhibitions by CSUF alumni D Hill and Salvador De La Torre. 
Other than looking towards the future, Frias, Roche and Kaufman said that they are delighted to open the gallery doors again. 
"There is something magical that happens when you are surrounded by great artwork and great people — it is this inexplicable feeling", Kaufman said. "I used to give gallery tours before the pandemic, this is something I cannot wait to start up again because my passion, as an art history graduate student, is talking about art."
The gallery, located in the top left corner of the Visual Arts department closest to North State College Boulevard, will complete installation early fall semester and plan to open the exhibition to the public mid-September. Guests will be required to wear a mask, and a maximum of 10 visitors will be allowed in the gallery space at a time.