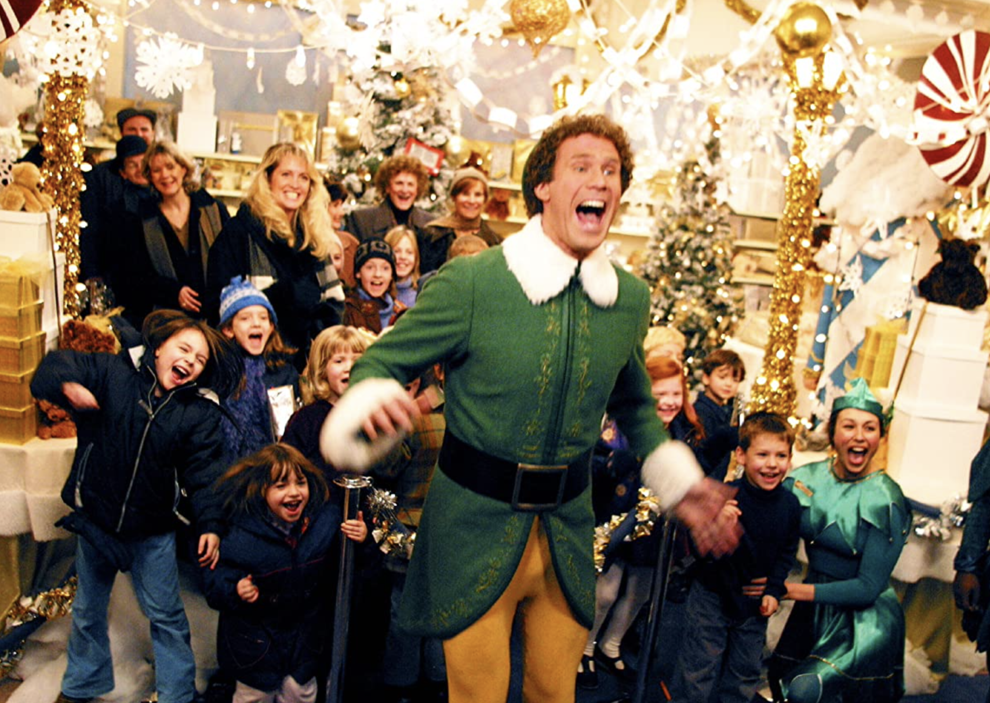 The holiday season is a great time to watch some feel-good, and maybe not so feel-good, Christmas movies. Some movies like "It's a Wonderful Life" will always be at the top of the list, but not a lot of people watch old movies, so we're going to suggest some contemporary classics to check out this holiday season. 
"Nightmare Before Christmas" (1993), directed by Henry Selick
Arguments about whether this is a Halloween or Christmas movie have been waged since its release. No matter where you stand in the debate, this Tim Burton classic has thematic elements that are synonymous with movies set during the holiday season. Following the Pumpkin King as he ventures into the world of Christmas, he decides the Halloween-skewed life he lives is no longer fulfilling, and sets out to bring Christmas back to his home and take the holiday for himself and his friends.
Dr. Seuss' "How The Grinch Stole Christmas" (2000), directed by Ron Howard
The Grinch has been around since the animated TV special hit screens in the 1960s. In 2000, Howard partnered with legendary comic actor Jim Carrey who played the role under prosthetic make-up. What resulted was an instant classic that deserves rewatching every year. The story mostly remains the same, but the wacky performance from Carrey makes this movie so memorable. 
"Elf" (2003), directed by John Favreau
The creator of "The Mandalorian" also made one of the best contemporary Christmas movies of all time, featuring legendary comedy actor Will Ferrell. 
Ferrell plays an oversized elf named Buddy who learns he actually isn't an elf and was accidentally taken to the North Pole when he snuck into Santa's bag of gifts as a baby. On a mission to find his real parents, he sets out on an adventure from the North Pole to New York City, where his father (James Caan) runs a publishing company.
The story is an incredibly sweet one, tackling the loss of magic as we all get older. Buddy represents something long lost in his biological father's life — the joy of living life. By the end of the film, the characters learn valuable lessons that we can all hold near and dear to our hearts — especially during this time of the year. 
"Home Alone 2: Lost in New York" (1992), directed by Chris Columbus
After being left home alone while his family went on vacation in the first movie of this series, the sequel finds Kevin (Macaulay Culkin) in the same situation, except this time he's separated from his family at the airport.Written by Jon Hughes, in this sequel, Kevin finds himself in New York alone and on-the-run from Harry (Joe Pesci) and Marv (Daniel Stern), the two criminals whom he bested in the previous iteration. 
The film uses both the Christmas holiday and New York as backdrops to the hilarious hijinks that ensue. 
"Krampus" (2015), directed by Michael Dougherty
This movie found itself on our previous list of must-watch Halloween films and it manages to snag a spot for this holiday as well. It has horror elements, but like "Nightmare Before Christmas," the themes that are explored in the movie are inherently Christmas-related. The movie features a fantastic ensemble cast in this Dougherty-directed genre-bender. 
The story follows a young kid named Max (Emjay Anthony) as he prepares for his Christmas family gathering. At a particularly delicate age, he's bullied by his cousins and learns that perhaps Santa Claus isn't real. In a fit of anger, he tears up his letter to Santa and tosses it out of his window. 
A gust of wind takes his letter, and like magic, it vanishes in the cold snowy night. Everything is going relatively well until Krampus pays the family a visit and begins to torment them. The end of the movie has a great Christmas theme, tying it together with a festive bow.