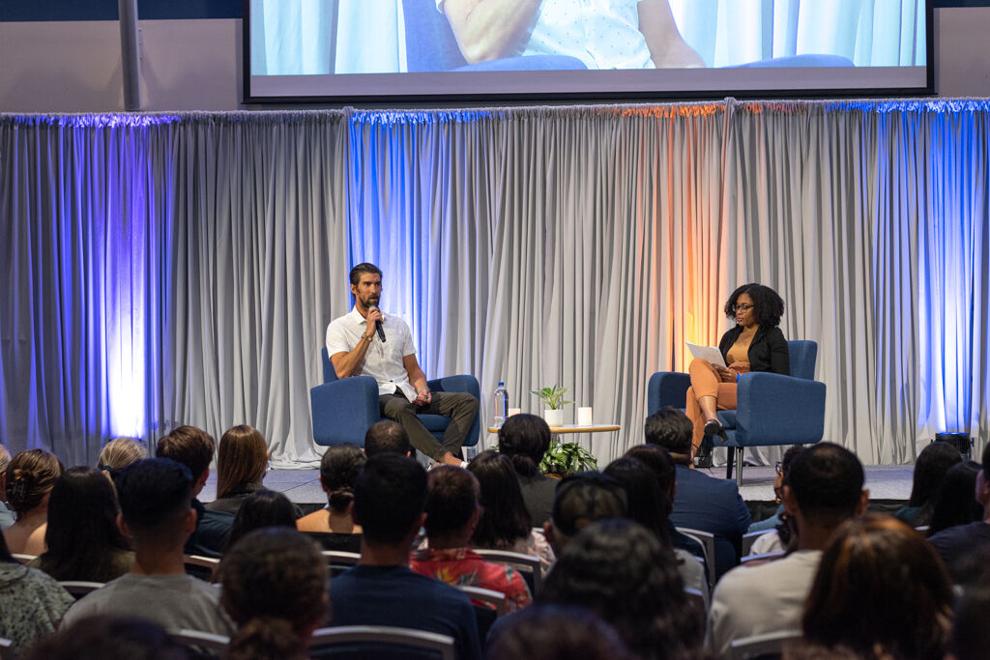 Olympic medalist and mental health advocate, Michael Phelps, ended the "Beyond the Conversation" series on April 7 by speaking about his struggles with mental health and stress. The series is hosted by Cal State Fullerton's Associated Students. Previous speakers included Angela Davis and Daniel Dae Kim. 
In 2018 Phelps opened up about his battle with depression and his struggle with ADHD. He said since opening up about his mental health there have been no negatives to it; the positives for him feel like a weight lifted off of him, and it has changed the way people view mental health. 
"Five years ago, there wasn't a single human being that wanted to talk about it," Phelps said. "We just wanted to shove it under the rug. No, let's take the Band-Aid off, let's talk about how to get there together." 
While mentoring, Phelps learned how to be a mental health advocate every day. He said he learned how to communicate and that not being OK is OK.
Throughout the event, Phelps stressed the importance of asking for help when you need it. He went on to say that for a long period of time he was too afraid to ask for help because he didn't want to hear someone say no. He added that when you ask someone for help and they're not able to help you it doesn't mean no forever, it just means they don't have the time to help you at that moment. 
When it comes to self-love, Phelps said most of his career he lacked self-love because he viewed himself as an athlete and not a human being. It was a long journey for him to learn and accept himself for who he was as well as the person who looked back at him in the mirror. For him, self-love is self-care. 
"In order for me to be the best dad and the best husband, the best friend and the hardest worker, I have to actually take care of myself and no, that's not being selfish," Phelps said. "You need to do that for yourself. You want to be your best you every day, your authentic self every single day."
Phelps said he believes the next chapter in his life outside of the water is going to be bigger than anything he has done so far. Aside from all his 23 gold medals and 39 world records, having the opportunity to help save someone's life means more to him.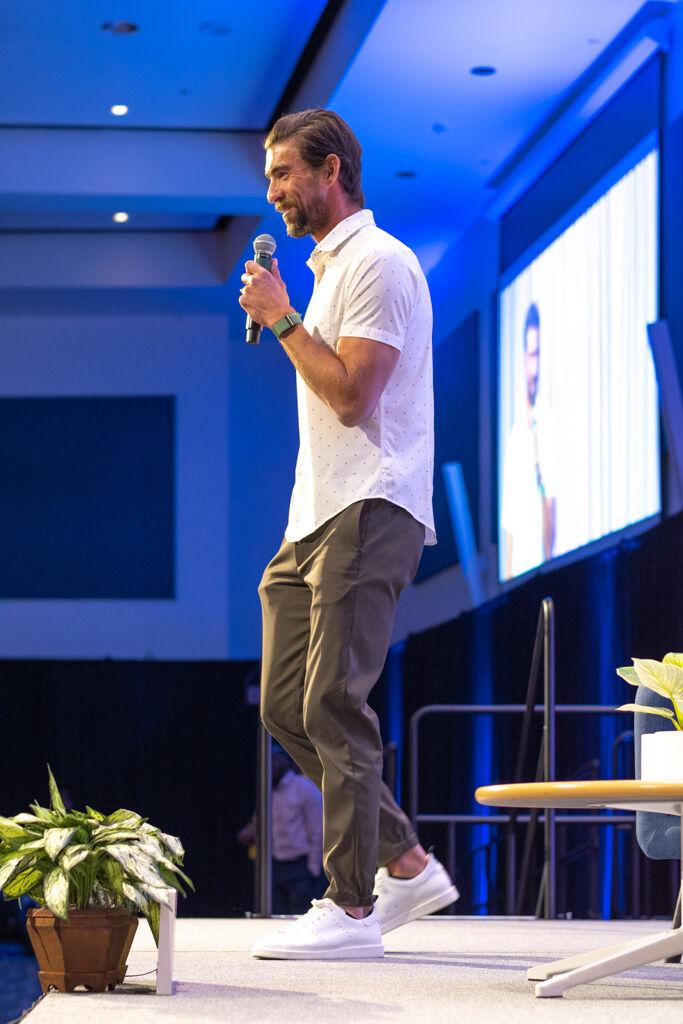 "I've gone through that and I want to help anybody and everybody out there as much as I can to give them the support that they need to get through those times," Phelps said. "I know it's dark, I know it's scary, I know it's hard, but I also know it's possible to get through those times." 
During the COVID-19 pandemic, Phelps said having to stay home all the time was out of his comfort zone since he was always on the road. He said that being forced to stay home became scary at times because of the unknown. 
"I feel like loneliness struck up a lot more in people's lives than it ever has in the past and loneliness helps lead you to depression," Phelps said. "I joke about communicating, but if I don't feel good inside or my emotions are off I talk about it. I write it down. I don't want to carry it on, if I can get it out into the open, I'm free."
He said in order for student-athletes to protect their own mental health they need to keep it simple and have a routine. Phelps went on to say that for him having a routine is crucial and you need to listen to your body and your emotions. He also said the biggest thing is to not give up and remember to take care of yourself. 
When Phelps earned a gold medal in 2008, along with a million dollars, he decided to use the money to create the Michael Phelps Foundation because he wanted to help change lives, promote water safety and teach the importance of healthy lifestyles. 
His foundation also added a mental health section. After spending forty-five days in treatment, he learned the basics of emotions and understood it is OK to talk about it, he said. 
Phelps gave attendees the advice to not overthink things, write out your problems on a piece of paper and take the word "can't" out of your vocabulary.. 
 "Ask for help," Phelps said. "Together, we can make anything."