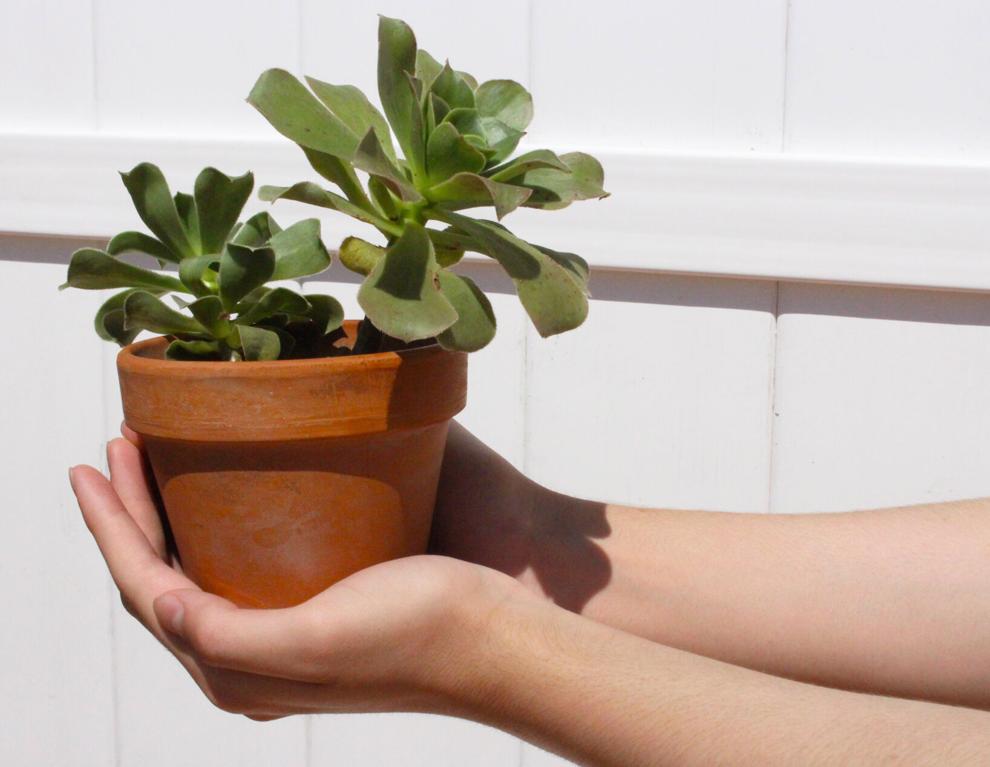 With Earth Day on April 22, many organizations are gearing up their celebrations to raise awareness on how to live more accordingly with our planet. While the number of in-person activities is limited for the holiday, there are still many events online and locally that students can participate in to learn and join the fight to protect Earth. 
Here are some ways for you to enjoy the Earth Week celebration and do your part for the planet.
Learn
The Earth is vast and constantly changing. Hop on your computer and take advantage of the endless amount of resources to find out more about the planet and the issues that threaten it. Whether it's doing your own research with reputable sources or joining in on the many Earth Day virtual events, there's still much to be uncovered about how we interact with it. 
Cal State Fullerton's ​Department of Public Health, Office of Sustainability and Parking and Transportation Services are hosting events all week for Earth Week. On Thursday, tune into their Earth Day panel, "Planting Seeds for Resilience," for their presentation on environmental justice, air quality, renewable energy and sustainable transportation. The presentation begins at 11 a.m.
The Arboretum is hosting a virtual lunch presented by the Friends of the Fullerton Arboretum. Student projects and faculty research presentations will be showcased for viewers with the message to restore the Earth. Speakers will begin sharing their findings at 11:30 a.m. 
Many science organizations including NASA and the National Park Service are hosting virtual Earth Day events to educate those interested in discovering more about the planet. The Aquarium of the Pacific in Long Beach is hosting its Earth Day celebration on April 24 at 10 a.m., and will educate viewers on ways to help the ocean. 
Help
Clearly, Earth needs a lot of help if there's any hope of saving it. Take action this year and volunteer with a local organization hosting an Earth Day event that could benefit the environment.
Taiwanese American Professionals of Orange County will host a beach clean-up on Saturday at 2 p.m. where volunteers can pick up the loose litter that piles on the beach during the weekend. Meet new people and enjoy a day at the beach while helping the environment. 
For those looking to take things a step further, the CSUF Career Center and Office of Sustainability are hosting a career panel on Wednesday at noon where attendees can hear from local sustainability professionals on "green jobs" and other career opportunities that benefit the environment and the economy.
On Thursday, the CSU is hosting an Earth Day presentation called "Taking Action for People and the Planet." Sustainability officers from across the CSU will lead a one-hour panel discussion and Q&A on intersectional environmental issues and the climate justice movement. The virtual event is from noon to 1:30 p.m.
If you are unable to attend an event, do what you can to live a more sustainable life. Find ways to reduce your emissions; there are several low-budget things you can do from home. It could even be as simple making a compost solution from the organic waste you throw out in the garbage. 
Students can reduce their plastic consumption by avoiding single-use plastics. When shopping, remember to bring your reusable bag and use upcycle glass containers for food storage. Buy in bulk to reduce packaging waste. Even something small such as switching to LED light bulbs helps by saving electricity and lasts longer. Although it may not seem like much, these small solutions add up in the fight against climate change. 
Enjoy
What better thing to do than to celebrate the Earth by actively enjoy what it has to offer? The weather is expected to be a sunny 67 degrees Fahrenheit with some clouds in the Southern California region, which provides perfect conditions to spend a nice day outside. 
Possibly start a fun spring project such as growing a home garden. Plants create oxygen, remove carbon dioxide from the atmosphere and support biodiversity. Growing your own garden vegetables also contributes to healthy living and reducing your carbon footprint, said Stephanie Del Rosario, a sustainability analyst at CSUF. 
Ocean lovers can head down to Dana Point on Thursday and join Dana Wharf Sportfishing and Whale Watching for a whale watching excursion and balloon clean-up. Set sail with your captain and take in the sunset and the beauty that marine mammals bring to our oceans. Cost is $39 per person and $5 will be donated to Balloons Blow as well as The Gray Whale Foundation. The event is from 5 p.m. to 7 p.m.
The state also boasts a number of hiking trails for nature lovers to explore with views pictures can't do justice. For anyone who doesn't have a convenient access to a trail, take a stroll in your local neighborhood and embrace the landscape that surrounds your home. 
Don't let the end of Earth Week bring a conclusion to your celebration of the planet. It will need everyone's help to reverse the damage society has caused. If humanity wishes to continue living on the Earth, we must start doing more. Even in small doses, take what you can from this week's events and use it to actively live a more sustainable life that wil; benefit the Earth and your well-being.