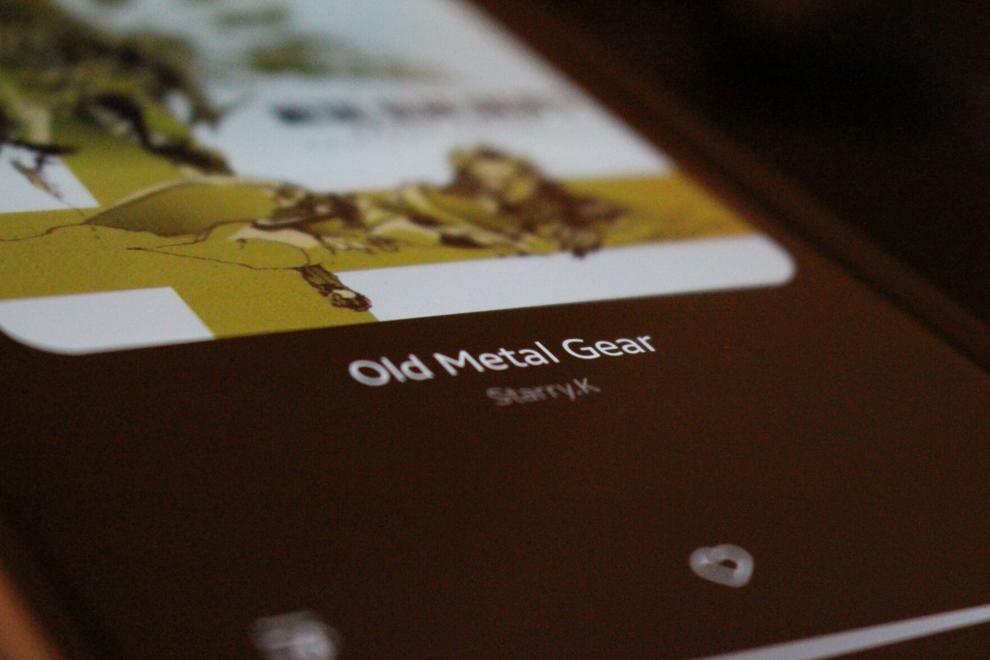 Summer is almost here, which means it's time to hit the beach. Music fans could play the same old songs they've always played, or tune into their usual radio station, but as the world transitions back to normalcy, it's time to shake things up.
Video game music creates atmospheric scenes —  a genre where the absence of words makes way for intoxicating, memorable and spectacular melodies. These nine tracks make up the perfect playlist to enhance a listeners' beach experience.
Kick back, relax and press play on these moody tracks.
Songs to vibe to:
1. "Island Tour" - Animal Crossing: New Horizons
This song is perfect for beachside shenanigans. The nonchalant tune has a wholesome tone that is wonderfully supported by happy ukulele strums and a steel drum. Imagine this song playing with the sun shining down on your sunburnt skin, wrapping you in childlike happiness as you stop to inspect every shell along the coast. 
2. "Old Metal Gear" - Metal Gear Solid 3
This song will have listeners feeling like they're chilling inside a surfer's shack and sipping on a cold drink. Close your eyes and imagine the incoherent background chatter of a populated beachfront bar alongside the crashing of the waves. The guitar's majestic strums have a melancholy yet carefree feel that sounds straight out of a Quentin Tarantino film.
3. "Summers, Eternal Tourist Trap" - EarthBound
Don't let this song's instrumental sound fool you because the "bored in paradise" experience is strong with this one. This song is perfect for laying a towel on the sand, grabbing some sunblock and putting some shades on as you soak up some rays. The organ perfectly captures that essence of a California beach —  a place where people come to soak up the sun and be carefree.
Songs to play to:
4. "Seaside Hill" - Sonic Heroes
This track is a simple melody backed by a powerful rhythm and a pleasantly defiant violin. Hearing the guitar's riff throughout the song is intoxicating, and the more you hear it, the more you'll have the energy to get up and catch a wave. If surfing isn't your thing, then this is also perfect for skateboarding.
5. "Toad Harbor" - Mario Kart 8
No beach day is complete without a game of volleyball. The bouncy beat of this song combined with the pleasant sharpness of the guitar's melody and the subtle notes from the steel drums will almost guarantee victory on the court.
6. "Cyllage City" - Pokemon X and Y
This is a perfect track for a nice stroll on the beach. The bass in the background will make listeners want to run to their heart's content. Maybe you'll buy some food, or rent a bike for a little cruise of your own! This is a track for those looking for a coastal adventure.
Songs to cruise to:
7. "Secret Island" - Kirby's Epic Yarn
This song is perfect to sway your head to in the car with some friends. When cruising down the beach's streets, crank this tune up, as the piano's melody and the percussion in the back will make you wish you had enough maracas to give to everybody. Make sure to clap along and it's almost a guarantee that the wait to hit the beach will be a lot less painful.
8. "Sunshine Seaside" - Super Mario 3D World
Boasting a wholesome melody as music from Super Mario typically does, this song is the perfect tune to throw on when you finally reach the sunny coastline, stepping outside to gaze upon the hundreds of other beachgoers in attendance. Let the paradise-like rhythm bolster your excitement to hit the sand.
9. "New Beginning" - Persona 5
The vibe here screams road trip. There's no greater feeling than hitting the road after spending all morning preparing and loading up the car, putting the pedal to the medal as you race to the beach with your friends in the backseat. While driving safely, take a moment to listen to that upbeat bass accompanying that pleasant flute, neatly tied together with that rhythmic drum in the back. Just a few more miles 'till paradise, so lose yourself to this tune and get to daydreaming.