The world of Latin music has, once again, been rocked by none other than Bad Bunny. His new album "El Último Tour Del Mundo" released on Nov. 27, is a crossover between Spanish rock and the singer's usual genre, reggaeton.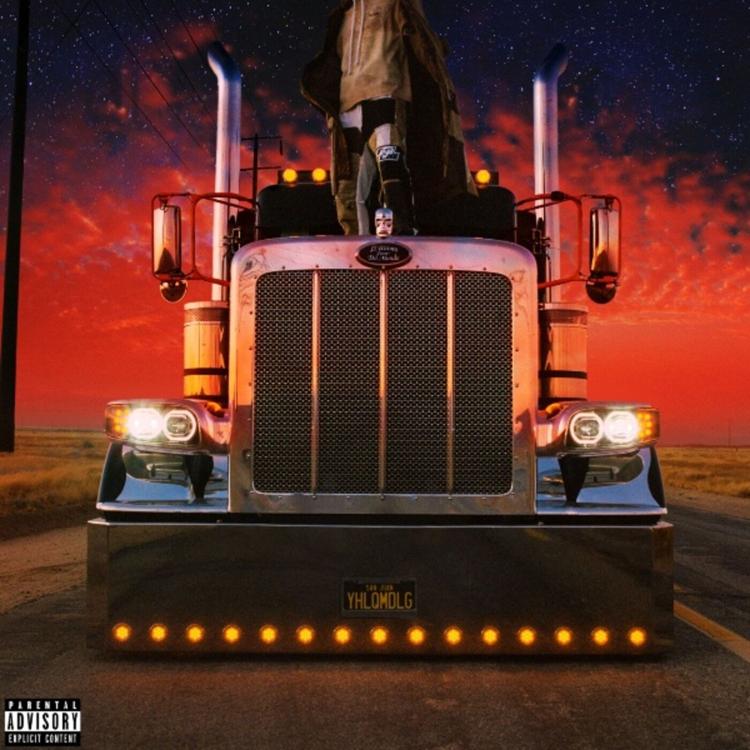 Releasing bops left and right this year, Bad Bunny released three albums, "Yhlqmdlg," "Las Que No Iban A Salir" and "El Último Tour Del Mundo." Bad Bunny continues to make albums with the same passion and love for music, but each creation is more surprising than the last.
Bad Bunny, whose real name is Benito Antonio Martínez Ocasio, is known for other musical collaborations, such as his surprise album "Oasis" which he released in the summer of last year with the Colombian reggaetonero J Balvin.
This year, Bad Bunny became Spotify's most streamed artist of 2020, and his first album of this year "Yhlqmdlg" was the streaming service's most streamed album globally, with 3.3 billion streams.
The Puerto Rican rapper is known for beats that make listeners want to dance and lyrics that are completely the opposite. He topped the charts in previous years with other well-known collaborations.
He assisted on the remix of "Te Bote" with Ozuna and Nicky Jam, and the music video ranked as YouTube's most-watched video globally. The lyrics also ranked as Google's most searched Spanish-language lyrics in 2018.
Other popular collaborations of his include songs like "I Like It" with J Balvin and Cardi B, and "MIA" featuring Drake.
Bad Bunny's "El Último Tour Del Mundo" debuted at No. 1 in the Billboard 200 chart, making it the first all Spanish album to reach number one. Bad Bunny beat his own record on the charts, surpassing his album "YHLQMDLG" which debuted at No. 2 in early March this year.
Tracks one, three and seven, in the 16-track record, "El Mundos Es Mio," "Hoy Cobre" and "Yo Visto Asi," remind listeners that the world is theirs and they can do whatever they want.
The introduction to "El Mundo Es Mio" bears a close similarity to Travis Scott's "Highest In The Room." Bad Bunny alludes to the Puerto Rican singer Héctor Lavoe, an inspiration of his, and Puerto Rican boy band Menudo. In "Hoy Cobre," he ignores the haters while in "Yo Visto Asi" he prides himself on his self-expression through fashion, something that Bad Bunny is known for. These three songs are a good reminder to focus on yourself and keep moving forward.
"Te Mudaste" and "Trellas" will push listeners to reminisce about past lovers who have disappeared from their lives. Like his other songs "Vete" or "Callaita," "Te Mudaste" may confuse the listener with its dancing beats and sad lyrics, but the synth-pop vibes at the end give it a nice touch. "Trellas," on the other hand, is a ballad-like song on the album, which makes it stand out from the rest.
"Maldita Pobreza" and "Te Deseo Lo Mejor" are the most rock-inspired tracks in the album. "Te Deseo Lo Mejor" starts off with a guitar solo that will make listeners think of the Mexican rock band Maná and the Argentinian band Soda Stereo. "Maldita Pobreza" is a full blown rock song, reminiscent of the Spanish band Hombres G.
In "Cantares De Navidad," Bad Bunny collaborates with the Puerto Rican group Trio Vegabajeño. While the song is about Christmas coming to town, it is also a reminder of his home in Puerto Rico and it takes fans through a nostalgic musical ride.
"Sorry Papi" is the most unconventional song to Bad Bunny's staple genre. It contains his signature rapping, but the song is more pop-rock than reggaeton. It may be different, but it fulfills the rapper's main goal, which is to make fans want to dance. This one was made for the girls. "Sorry Papi" celebrates women's independence and champions their right to do whatever they want, just as much as men do.
Other songs like "Booker T" and "La Droga" have that familiar Bad Bunny sound. While both songs are different on their own, they are both a good addition to his discography in terms of sound and lyrics.
"La Noche De Anoche" is one of the most anticipated songs prior to its release. Featuring the Spanish singer Rosalía, the beats are nice, but this is one of the boring songs. The rhythm and beats are nice to bump your head to, but this one could easily be skipped.
The lead single "DakitiI" is a collaboration with Jhay Cortez, who has previously collaborated with Ocasio on "No Me Conoce," another chart topper. "Dakiti" topped at No. 1 on Billboard's Hot Latin Songs, and is a fan favorite. It's a lot different from previous Bad Bunny songs, but it's certainly one of his best tracks.
This album is much more suitable for Latin parents who may complain about Bad Bunny's explicit song lyrics. But within the first few songs, fans will understand that Bad Bunny's main inspiration for this album is his upbringing, his life before making it in the music industry and his life now as one of the most popular reggaetoneros in the world.
"El Último Tour Del Mundo" is an ode to Puerto Rico — its people, traditions, food and most importantly, its music.