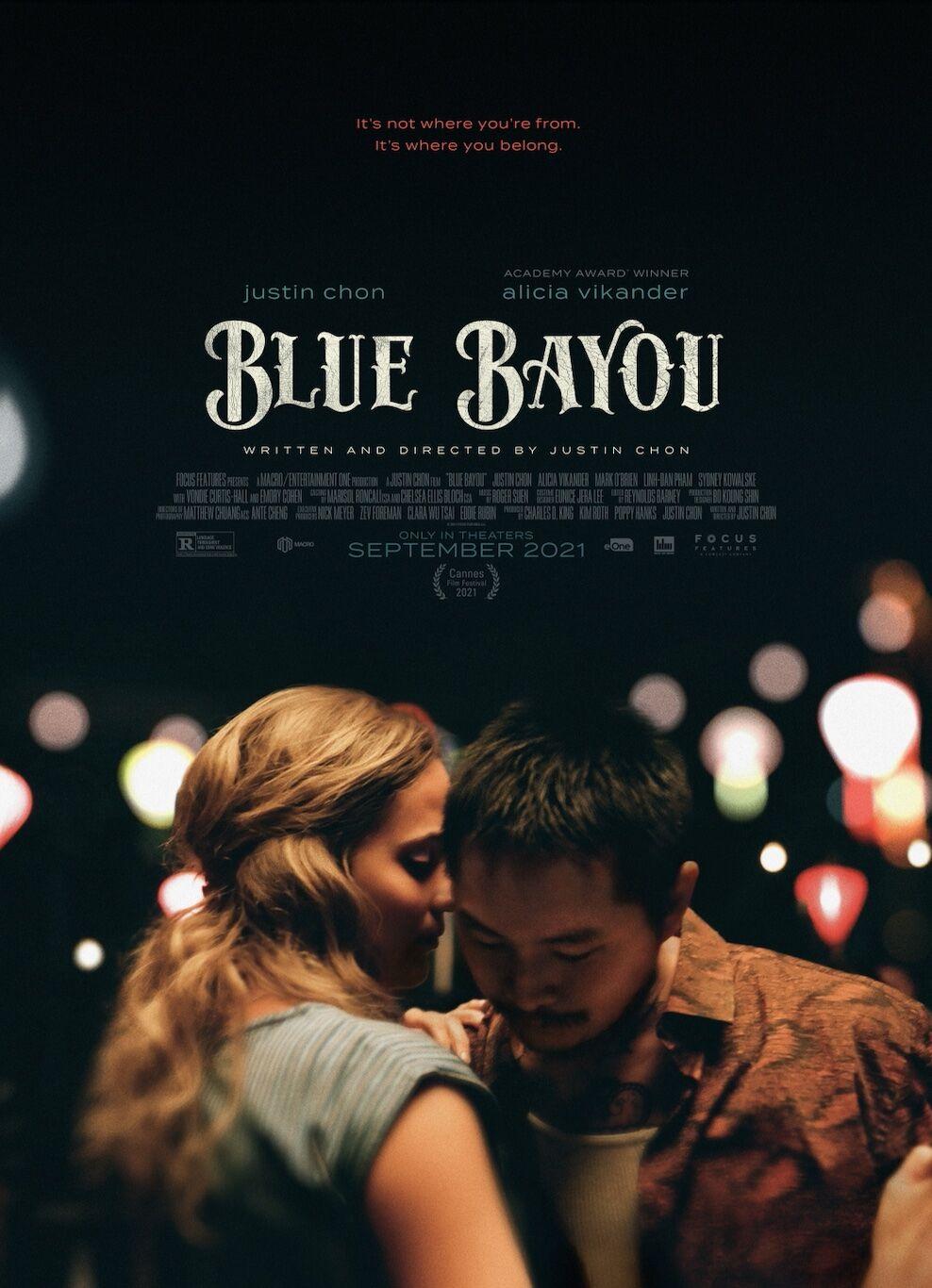 The award-winning film, "Blue Bayou," creates a powerful narrative surrounding issues with immigration and its affect on people's daily lives. 
Written, directed and starring Justin Chon as the main character, Antonio Le, the film debuted at the 2021 Cannes Film Festival and won the Audience Award at the Deauville Film Festival. Chon is mostly known for his popular role as Eric in the "Twilight" series, but he has also directed recently acclaimed movies such as "Gook" and "Ms. Purple."  
The film centers around Antonio living with his wife, Kathy, and his stepdaughter, Jessie. Antonio struggles to find a job due to his criminal past. He works at a tattoo shop where he is constantly behind on payments for his station, and he gets into a skirmish with a couple of cops, one being Kathy's ex. He is then informed that he is facing deportation because he is living in the country illegally, and he must confront his past in order to try and stay for his family. 
Chon delivers a tremendous performance as the protagonist of the story. Antonio is portrayed as a likeable character, but he also makes some mistakes that set him back as a person. He really goes through every emotion possible and is able to impressively show them off in both the subtle and big drama scenes. 
Chon's co-stars were able to hold their own as well. Alicia Vikander stars as Kathy. She does a good job at expressing the struggle and frustration in trying to keep her family together even when things get rough. 
Sydney Kowalske is solid as Jessie as well. She has really good chemistry whenever she shares a screen with Antonio, and her facial expressions are good enough to tell the story of what she is feeling. 
Overall, the movie is a sad story that is not meant for everyone. The main story revolves around the U.S. Immigration and Customs Enforcement. For those that use movies as an escape, this is not for you. This film can bring up bad memories for viewers who have had a bad experience with I.C.E.
Even though I.C.E. is seen as the main antagonist, there is one agent that looks out for Antonio. He is one of his loyal customers at the tattoo shop and he is always joking around with Antonio and even has a few quips with Jessie. He looks out for him during this tough time and shows remorse for what Antonio has to go through. 
The film serves as commentary for how the immigration system needs to change. Even though Antonio has been living in the U.S. ever since he was 2 years old, he is still technically not a citizen. Being married to Kathy is not enough either. The only chance he has is to prove that he is a noble citizen and is vital to the country, which can be tough since he has a criminal past. 
For those looking to see a solid film, this one comes highly recommended. The grounded emotional moments will tug at the heartstrings, and the ending will leave viewers with a really powerful moment and a strong message. It is sure to leave many people in tears. 
For those looking for a feel-good movie, this is probably not the one that you would want to go out and see. But for those wanting to learn more about the experiences people go through with I.C.E. and how difficult it can be, this is certainly a film worth watching. "Blue Bayou" is only available to watch in theaters.