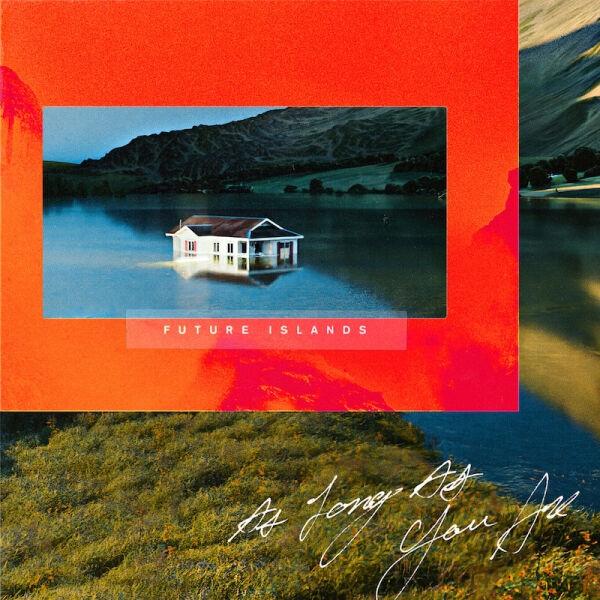 From sheltering at home during quarantine to violence in America, 2020 has been a time of reflection, and Future Islands' sixth album "As Long As You Are" might have listeners falling into a deeper state of reflection. 
"As Long As You Are" is an existential album with slow ballads and songs that reflect on self-worth, addiction, racism, love, depression and violence in the United States, with tracks like "Moonlight," "Thrill," "Waking," "The Painter" and "Plastic Beach." With eyes closed, the album sounds like the soundtrack of a sad movie.
Samuel T. Herring, the lead singer and frontman, runs the album with his distinct voice and growl which can be recognized from past albums. However, the album slightly tones down his raspy growl to focus more on his dramatic highs and lows. 
Even with its focus on heavier themes and existential thoughts, the 11-track album does not lose its poppy synth and rhythmic drums. It starts off with "Glada's" slow synth chords, and places focus on Herring's voice in a ballad-based track about self-worth. 
The album is constructed like a movie with a rising action, climax and falling action. "Glada" starts off slow and the album builds in tempo until the sixth track. "Waking," hits a faster pace and bouncy feel that resembles past songs like "Balance" and "Seasons." 
The tone of instrumentation and vocals has not changed much in comparison to the band's previous albums. Future Islands' signature synth pop sound meshes with Herring's vocals perfectly. 
Lyrically, the album is breathtaking, raw and real. Herring said in an interview with Beatroute that he fought to have "Glada" as the opening song because the tone of the song plays off this feeling of entering a new space. Herring also said that the track sums up what the entire album is about — feelings of deserving love, acceptance and trust. 
The first two tracks focus on themes of love and trust, but the theme switches up on the third song "Born in a War," which brings up the topic of gun violence in America. Herring said the band grew up in a town where everyone had guns, participated in hunting and attended church.  
With the lyrics: "Raised up in a town that's 80 proof / Shotgun shells under every roof — every jail / Didn't learn a lot from public schools / All our books went off to wars — they could sell," Herring touches on the idea that in small towns, school does not matter and having a gun is what makes a man. 
The end of the album lands on one of the more personal songs about Herring and the entire band. "Thrill" focuses on drug addiction to drinking in Greenville, North Carolina where some of the band members went to college. 
Herring wrote in an Instagram post, "It's about the isolation and fear we feel in our homes — in our society. It's about sadness rising, and spilling over, our anger — spilling over, like the great Tar River."
The song is somber, slow and calming as Herring's voice breaks through almost in a gospel form. Parts of the song reflect on Herring's alcohol abuse and drinking by himself, "Now nobody wanna fill me up / I've fallen down / None of my friends around."
"As Long As You Are" is an album that is meant to be dissected. Though most of the songs sound more depressing, the band shows that it is OK to experience self-loathing, to have an addiction, to be cheated and to feel lost. The world is not OK, but in the end, listeners can still find the courage to accept that they deserve love.