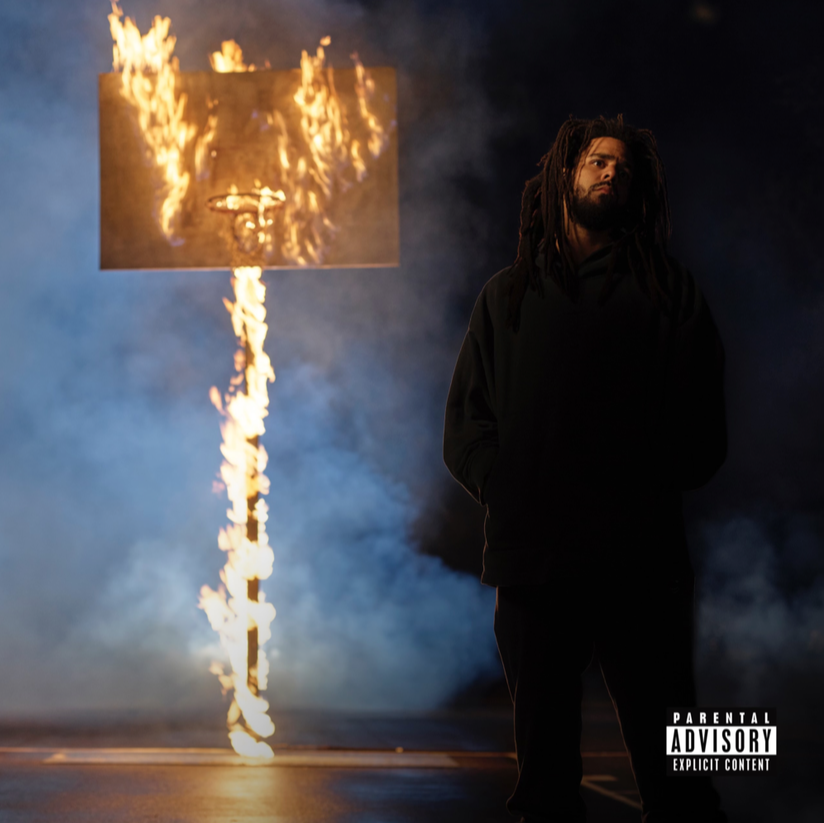 Rap artist J. Cole dropped his latest album, "The Off-Season," on May 14, with a different sound than what fans have been used to from his latest projects.
With 12 songs and a total time of 39 minutes, this is his shortest album since his debut in 2011.
From the start, Cole comes on to the beat with "95.south," indicating that this is going to be something different. The aggression and delivery sets the album to be more of a direct rap pattern than a slow melodic flow.
"The Off-Season" saw mixtape Cole again — a contrast to what fans have seen from him from some of his newer albums. Instead of focusing on telling a story from beginning to end as his last three albums have, Cole raps, letting his words navigate through the album.
This mix-up makes for an enjoyable album as the last time fans heard this version of Cole was in his past mixtapes like "The WarmUp" and "Friday Night Lights."
One of the most significant differences that Cole took with this album was having features for the first time since 2013's "Born Sinner." This is quite a shock as avid Cole fans know that one of the famous descriptors for Cole has been his ability to go platinum with no features in his last three albums.
"The Off-Season" has created a whole new direction for Cole and his fans.
The album features 21 Savage, Lil Baby, 6lack and Bas, who was one of the first artists Cole signed to his Dreamville label in 2013.
It was a pleasant surprise to finally hear Cole have features on an album and 21 Savage and 6lack back on a track. Cole appeared on both artist's tracks in 2018 with 21 Savage's "A lot" and 6lack's "Pretty Little Fears." This is the first time Cole collaborated with Lil Baby, an artist who is currently considered one of the best new rappers.
21 Savage appears on "My.life," and Lil Baby appears on "Pride.is.the.devil." It is safe to say the rap game needs more collaborations between Cole and 21 Savage because right now, they are two for two.
Songs that could be fan favorites outside of the two features are "95.south," "100.mil" and "Amari." These are the strongest songs on the album where everything is aligning perfectly. The flow, his bars, and the production are excellent, making it a deadly three-piece combination.
This album is very punchline-driven with classic verses including NBA player shoutouts, like one to the Memphis Grizzlies Ja Morant in "My.life". 
Social media lit up with one of those lines when Cole infamously referenced Nintendo character Mario with the lyric, "Could put an M on your head/ you Luigi brother now." According to Genius, this translates as Cole saying he could put a million-dollar bounty on his opponent's head. 
Cole also confirms a scuffle he and P. Diddy had back in 2013, which seemed to be over Kendrick Lamar's verse in Control where he called himself the King of New York that got Diddy upset over.
"The Off-Season" shows a whole other side of Cole that most fans are accustomed to thinking and showed he could dip into any range.
The album sets up anticipation for something bigger in the future, and with Cole's comments on retiring soon, it looks as though fans may see the end of Cole's career once he releases what could be his final album, "The Fall Off."