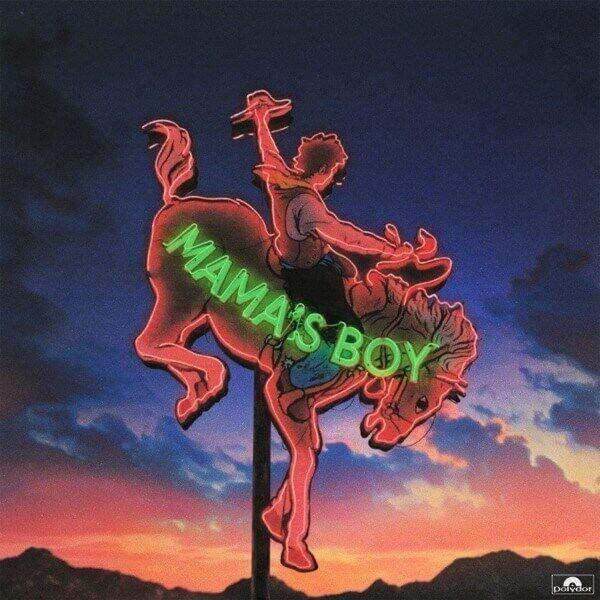 On Oct. 2, LANY, an indie-pop trio made up of Paul Klein, Jake Goss, and Les Priest, released its third album, "Mama's Boy." 
The band was formed in 2014 when Klein reached out to Goss and Priest, who were working together in Nashville. The band's name is a mashup of Los Angeles and New York, a manifestation of the band's hopes for its music to be played across the east and west coasts.
The release comes nearly a year after the band's first mainstream hit, "Mean it" featuring Lauv, ranked on the Billboard Hot 100 Chart. 
The 14-track album pays tribute to the band members' Southern roots 
"You!" perfectly opens the album with hints of vocals and synths that lead to a burst of percussion and guitar. The narrator reflects on how much of an impact someone has made on his life in lyrics like, "Like water in the desert / Impossible to find / But you found me when I was broken / Put me back together, gave me life."
The lyrics, "You're the sun to the moon / You're my ocean, painted blue," though cliche, reveal the positive impact his lover has made on his life. 
The abstract sound of "Cowboy in LA" makes it the standout single, with the guitar and keyboard flourishes creating a country-pop song with hints of electronic synths. 
In an Instagram post, the band shared that despite their mundane hometowns, they have now grown to appreciate and accept their roots. The lyrics, "Yeah, all the other boys in town all look and talk the same / But I got a different kind of heart / I'm a cowboy / A cowboy in LA," are a tribute to Klein's upbringing and life in Oklahoma. 
"I still talk to jesus" reaffirms Klein's religious devotion despite questionable decisions and actions. The soft and minimalistic melody enhances and emphasizes the somber and honest lyrics.
"Most of the time I do what I wanna / You might not believe it / But I still talk to Jesus," reveals that in spite of making questionable choices, the narrator remains religious and true to his roots.
The harmonies and beats of several tracks resemble previous releases from the band. "Sad" has a sound and beat that mimic "Thick and Thin," from the album "Malibu Nights." Both songs have powerful vocals accompanied by pop synths that resemble cries of sadness, as does the 13th track, "(what I wish just one person would say to me)" and "Hurts" from the band's self-titled 2017 album. 
In "(what I wish just one person would say to me)" Klein sings, "I'm here to stay, I'll find a way, I know it hurts." In the track, the narrator shares the words he needs someone to say to him. In "Hurt," Klein sings, "The more I love, the more it hurts," over a beat identical to what is heard on "(what I wish just one person would say to me)."  
"Bad news" is the ninth and most mediocre track. The song's introduction was created using a recorded phone call that Klein had with an unnamed ex.  Though it was written with intention and a hint of self-deprecation, the song resembles a speech that a playboy would give to a girl he's toying with.  
Feelings of intensity and nostalgia are communicated and briefly brought to life when listening to the album. Though several tracks get lost in each other, the visual lyrics make it easy to remain immersed in the album.
"Mama's Boy" may require several run-throughs to grow on listeners, but its intricate and unique sound makes it a standout. Though California-inspired songs and catchy lyrics are not present, the band's talent shines. Hints of familiarity are present within the album, evidence that LANY's sound is not changing, but evolving.