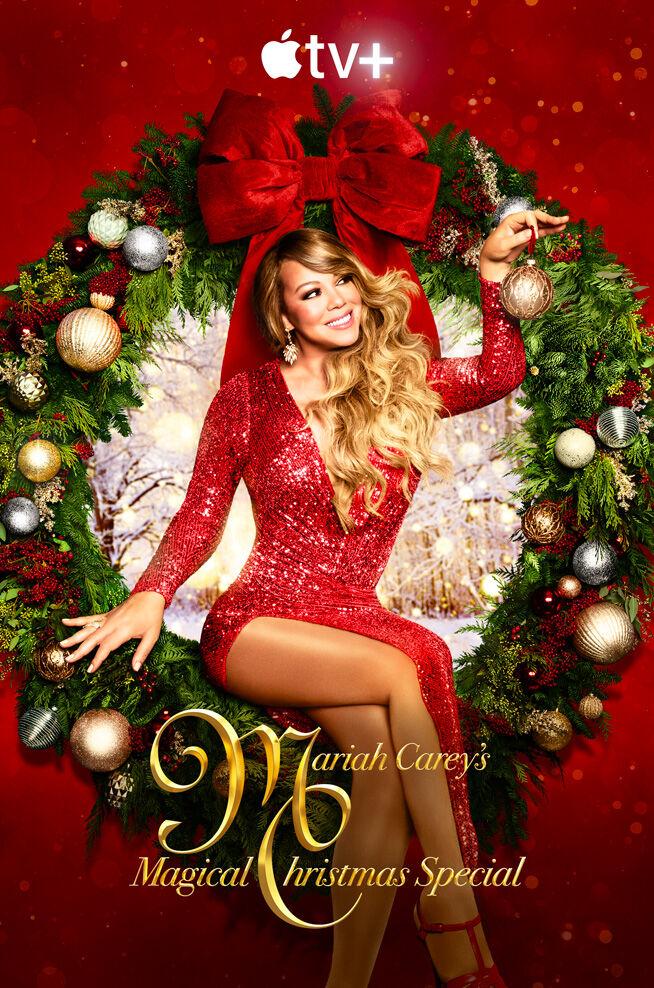 Thanksgiving season is finally over, and Mariah Carey's festive power is in full swing. Apple TV+ snagged the legendary songstress for an exclusive Christmas celebration. As if Carey didn't have enough holiday spirit to fill a Christmas special, she enlisted the help of stars such as Ariana Grande, Jennifer Hudson and Snoop Dogg.
Tiffany Hadish narrated the special, and her holiday spirit helped the audience forget about the grim circumstances of the world during the 43-minute musical. With Billy Eichner as her elf sidekick, Carey was tasked with bringing holiday joy back to the world.
Christmas classics like the Peanuts gang brought back a sense of nostalgia for viewers who may have lost their holiday spirit this year. The special did an amazing job of taking nostalgia and reimagining it with a modern twist.
Carey's 2010 track, "Oh Santa!," was remixed with Ariana Grande and Jennifer Hudson. The three powerhouse vocalists delivered enough cheer to fill listeners with more joy than a Thanksgiving feast. Fans erupted online as the long-awaited collaboration between Grande and Carey came to fruition with a harmony of whistle tones.
Other cameos included Snoop Dogg and Jermaine Dupri, who assisted Carey in a rendition of "Here Comes Santa Claus."
While the collaborations were a great addition to the Christmas celebration, nothing beat seeing Carey solo. As extravagant as Carey's reputation makes her out to be, her finest moments were when she appeared on stage alone. Her power to light up a stage with her voice in a series of bedazzled gowns with a gospel choir roaring behind her completed the special wonderfully.
At one point, Carey was illuminated with candlelight as she sang "Silent Night." The warmth in her voice created a lullaby that could put anyone to sleep. The world felt at peace as Carey riffed her way through the Christmas classic.
However, there would be no Carey Christmas extravaganza without her chart-topping Christmas classic, "All I Want For Christmas is You." Carey dawned in a sexy nutcracker inspired outfit as she sang the song that tops charts annually during the holiday season, even 26 years after its release.
Christmas under Carey's executive-produced vision was a spectacle for the whole family to enjoy. From the corny Christmas storyline to the explosively festive performances, Carey cemented herself as a veteran of holiday festivity.
This wasn't her first time around the globe on a sleigh. Alongside the Christmas special on Apple TV+, a soundtrack was released on Apple Music. Her remix of "Oh Santa!" shot to the top of the U.S. iTunes chart, and the song's music video gained over 10 million views in two days.
Carey embraced the spirit of giving this year as she released another music project called "The Rarities," which was a compilation album of b-sidetracks, live performances and alternate versions of old songs. She revisited the past, giving her fans a look into songs that didn't make the cut in her previously released albums.
Carey also released a memoir titled "The Meaning of Mariah Carey." Carey did not hold back in this memoir as she reminisced on the good and bad memories of the past. One notable moment was when she called out Jennifer Lopez for stealing the original sample for her song "Loverboy" which became the tip of the iceberg for Carey's tell-all.
Although the chaos brought by this year left many hopeless, Carey carried the world into the new year by ending the year on a high note.