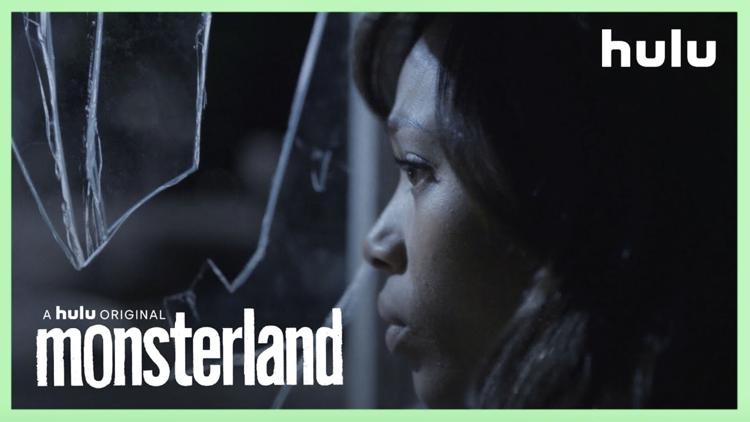 Just in time for the Halloween season comes Hulu's newest original production "Monsterland," a thriller with a recurring theme of trauma. It is a fictional eight-part anthology horror series that stars notable actors like Kaitlyn Denver, Taylor Schilling, Kelly Marie Tran and Mike Colter.
"Monsterland" is based on Nathan Ballingrud's collection of short stories titled "North American Lake Monsters," with each episode directed by a different person as its own separate horror story.
Unlike other episodic series that stream on other platforms, "Monsterland" does not focus on the same continuous narrative, instead, each episode breaks apart from the last and dives into a new story with a different set of characters. However, the series seems to take place in the same universe with references to previously introduced characters in later episodes. 
Viewers expecting "Monsterland" to play out similarly to "American Horror Story," where each episode picks up after the last, will be left disappointed.
There may be an opportunity for all the episodes to connect like that in a future season since this is the series' first season, but a second season has yet to be confirmed by Hulu. 
Revolving around separate stories, each episode of "Monsterland" has a plot that involves different mythical monsters, including mermaids, shapeshifters, and fallen angels, and how the characters come into its path.
The acting in this series is nothing to complain about, as each actor excels in their given roles. Perhaps most notable is Denver's performance as she perfected a southern accent. The cinematography of each episode works like a charm to bring eerie and uneasy feelings to the audience with settings like shadowy forests, foggy skies and dark suburbs.
Though Hulu describes this as a horror series, it is not scary enough to leave viewers with nightmares. "Monsterland" plays off like a thriller series; while there are some disturbing images, the scariest part of the show is that of the human psyche.
Each episode is meant to be analyzed because while there may be a monster on screen, it actually serves as a metaphor for what the character is going through in their life and what motivates them to do monstrous things themselves. 
The series distorts reality as viewers may question certain scenes, wondering if what they're seeing is actually happening or just taking place within the character's own imagination.
This show is not meant to be binge-watched. Viewers should take each episode one step at a time, dissecting the events of the episode, considering what the monster actually was and how it affected each character.
Because of this, "Monsterland" may not be for fans of actual creature-features or classic horror movies. The revolving stories and character changes can be too much at times, especially for viewers who wish to binge watch and focus on a single extended narrative. Some episodes can also drag on and take a while for any action to happen, leaving the viewer wanting to skip the episode entirely.
In all, this new Hulu series is going to be best for people who do not mind taking time to analyze the show to truly understand what message the writer of that specific episode is trying to convey. 
With a current Rotten Tomatoes score of 70%, "Monsterland" is sure to draw thriller and suspense lovers. The series delves into the darker parts of the human psyche and tells viewers it's not always monsters they should be afraid of, but rather they should be afraid of themselves. 
"Monsterland" is now available to stream on Hulu with a standard subscription.