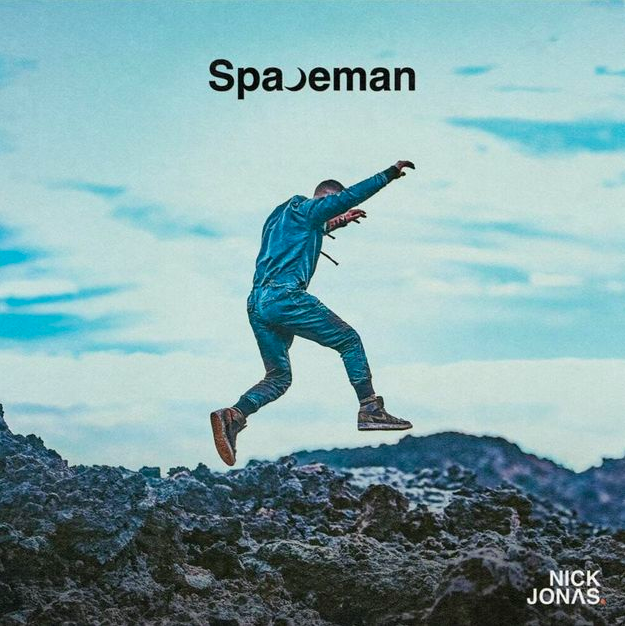 The Jonas Brothers have had quite the year. Frankie Jonas became a viral TikTok sensation, Joe Jonas celebrated the birth of his first child, Kevin Jonas shared precious moments with his daughters, all the while Nick Jonas made a swift return to music with his most recent album, "Spaceman." 
Released on March 12, "Spaceman" is the first solo Jonas album after the release of the Jonas Brothers' Christmas song "I Need You Christmas" from October 2020. When Nick released his first single off the album on Feb. 25, fans speculated that the brothers were taking another hiatus. Luckily, a quick post from the Jonas Brothers' official Instagram account confirmed that the brothers were not breaking up, and they were working on many new projects, both as solo artists and as a band. 
After Jonas Brothers fans everywhere sighed in relief, they were able to enjoy Nick's newest release — an album that channels the weightlessness of space, the power of '80s music and an iconic new sound to showcase his maturity as a solo artist.
The 11-track album is split into four themes: distance, indulgence, euphoria and commitment. The song, "Don't Give Up on Us" perfectly captures the first theme while Nick sings about being away from his wife as he creates a positive space of reassurance. The snapping melody mixed with the digital synths make the track feel upbeat, and every lyric is laced with adoration, love and hope as he sings, "All these feelings don't have no meaning/ Don't have no meaning without you."
"Spaceman" was the first song released from the album, and it's an iconic introduction to Nick's new sound. The background rhythm is light, carrying a weightlessness that encourages listeners to close their eyes and let Nick's soft vocals carry them into the freedom of space. The theme of distance is present as the lyrics play on his experiences from the previous year — wearing a mask, being away from his person and experiencing a rocky political climate. These memories are painful, but there's something calming about accepting the past and distancing ourselves from it like a true "spaceman."
"2Drunk" and "Delicious" play into the theme of indulgence as both tracks use upbeat and playful sounds that demand celebration and dancing the troubles away. "Delicious" will remind listeners of a warm summer evening. Under a sky of bright stars, the lyrics are an invitation to dance like nobody's watching while funky pop sounds ring through the night air. 
In the interest of producing an authentic '80s sound, "Deeper Love" samples its melody from the 1984 song "I Want To Know What Love Is" by Foreigner. In every '80s movie, the romance is alway big, cheesy and unapologetically romantic and "Deeper Love" plays on that euphoric feeling. If the lyrics "I wanna know what it be like/ To know what I'm believing/ I wanna find it in your eyes," rolled with the credits at the end of an '80s film, it would be the perfect fit. For the romantic listeners who dreamt of Jake Ryan picking them up after church like in the 1984 film "Sixteen Candles," this is the perfect love anthem. 
"If I Fall" is a beautiful bridge between Nick's career as a solo artist and his career as a member of the Jonas Brothers. The sound is a perfect blend of the classic Jonas Brothers' pop style with Nick's new digital sound. The opening softness is reminiscent of his Jonas Brothers song "I Believe," but the chorus drives home his new futuristic beats.  
The second to last track, "Death Do Us Part," pulls inspiration from Drake and Frank Ocean, with a smooth sound and calming vibes for a lazy afternoon. The lyrics, "You can put me in a coffin, I'm always gonna find your love," is a testament to true commitment. 
"Nervous" closes out the experience with a toned down musical sound and his signature vocals as he sings, "You know you're a masterpiece/ Pulling it out of me/ Yeah, you knock me off my feet." The sweetness of the lyrics will speak to every hopeless romantic's heart as the theme of love creates an air of hopefulness and lovesick happiness. 
Whether fans have grown up jamming "Introducing Me" from "Camp Rock 2," or they're new to the world of Jonas, Nick's album "Spaceman" is a futuristic adventure that dares listeners to leave the world behind and explore the complexity of distance, indulgence, euphoria and commitment with '80s beats and infectious melodies.