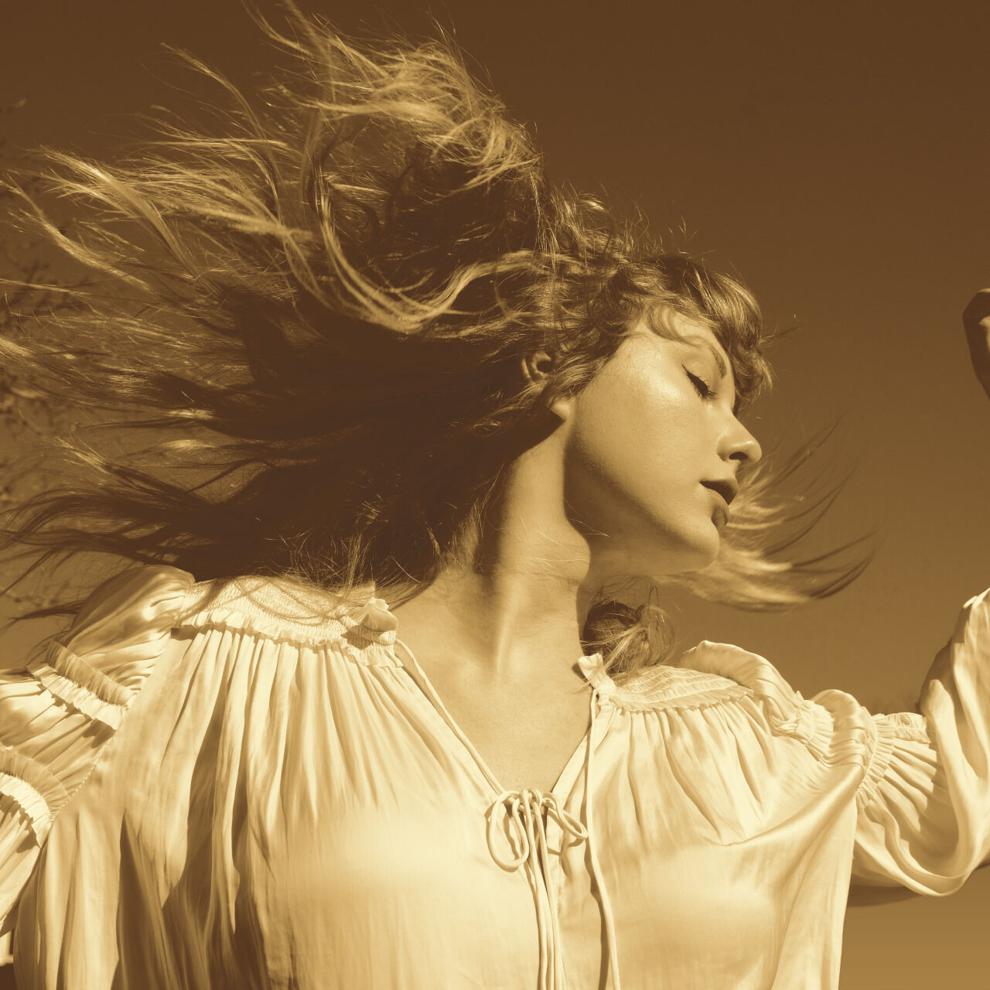 Taylor Swift continues to amaze fans with her latest album, "Fearless (Taylor's Version)," which released April 9. 
Although "Fearless" debuted in 2008, Swift recorded and released the album for a second time, along with unreleased songs from her "vault", due to complications with her previous record label. Big Machine Records, which she signed onto in 2005, owned the original recordings of her albums "Taylor Swift," "Fearless," "Speak Now," "Red," "1989" and "Reputation." The label then sold the masters to Ithaca Holdings, owned by Scooter Braun, without giving Swift a chance to buy them back. 
In response to the sale of her masters — only the albums prior to her new label Republic Records — Swift said she would record those songs again with the masters under her ownership. On Feb. 11, Swift announced the release of the first re-recorded album. 
"Fearless (Taylor's Version)" includes a 26-song track list — 13 more songs than the original album, including six "From the Vault" songs and featuring artists Colbie Caillat, Marren Morris and Keith Urban. 
Title song "Fearless (Taylor's Version)" feels as magical as ever. Swift's vocals outshine the original, which sets the tone for the entire album. In the 2008 album, Swift's clarity while singing was not a strong point, but with the rerecording, her growth as a singer is highlighted as she has more strength behind her voice when belting and enunciates her lyrics.
Of the original 13 tracks, "The Best Day (Taylor's Version)" seems to be the one that changed significantly. The song reflects on Swift's relationship with her mom and growing up. Compared to the original, Swift sings in a lower register and has lightened up on the supporting instrumentals. Swift's adoration of her mother is very apparent in the 2008 track, especially in her tone. But in "Taylor's Version," Swift's tone is more appreciative, particularly when she sings, "And you're the prettiest lady in the whole wide world." 
One of the most notable "From the Vault" tracks is "Mr. Perfectly Fine (Taylor's Version) (From the Vault)." Written about her whirlwind romance with Joe Jonas in 2008, "Mr. Perfectly Fine" immaculately conveys the anger and frustration of seeing an ex move on after the relationship. Coupled with a country-pop beat, Swift's angsty lyrics will get fans singing along, especially at the bridge where she sings about her own healing: "Now I'm Miss 'Gonna be alright someday' / And someday maybe you'll miss me/ But by then, you'll be Mr. 'Too late'."
A lackluster track, "You All Over Me (Feat. Marren Morris) (Taylor's Version) (From the Vault)," misses the mark compared to Swift's other "From the Vault" songs. Lyrically, the song is a masterpiece as it dives into the way a partner can impact someone even after the relationship is over: "But no amount of freedom gets you clean / I still got you all over me." The slow backing track along with Swift's somber tones fails the song on this album, and would have been better suited featured on her debut album re-recording. 
"That's When (Feat. Keith Urban) (Taylor's Version) (From the Vault)" is one of Swift's more confusing songs in regards to the lyrics. The meaning of the song is hidden under cryptic verses, but it carries the same themes as other tracks on the album. Urban and Swift's duet flows like a conversation between two partners who are broken up and are trying to find their way back into each others' lives. However with lyrics like, "And I said, 'When can I-I-I come back?'/ And you said that's when/ When I wake up in the morning/ That's when, when it's sunny or storming," listeners will need to look up an analysis to understand it. 
Swift teased track 25, "Don't You (Taylor's Version) (From the Vault)," played backwards in an Instagram post that gave fans scrambled titles of all 26 tracks; with the release of the album, fans can finally hear it. Swift sings about the difficulties of moving on from someone and still having feelings for them. An eerie beginning and hauntingly beautiful vocals give this track the most personality and depth on the album. 
Ending the album, "Bye Bye Baby (Taylor's Version) (From the Vault)" reflects on disappointment from a broken relationship and the fear of losing everything: "You took me home, I thought you were going to keep me." With its upbeat instrumentals and heartbreaking lyrics, this track serves as a fantastic closing to the album as Swift is symbolically singing bye bye to the previous chapter of her life with Big Machine Records and moving on to a new one with Republic Records. 
Overall, the re-recorded album outshines her original as "Fearless (Taylor's Version)" showcases Swift's mature voice and masterful songwriting particularly with her "From the Vault" songs. The 13 tracks that were featured on "Fearless" (2008) weren't changed much, aside from Swift's register, and the six "From the Vault" songs exceed expectations. Swift gives fans an album that is nostalgic and filled with the perfect amount of love, comfort, angst and heartbreak. 
Swifties, don't hesitate to dive into the album head first — fearless.