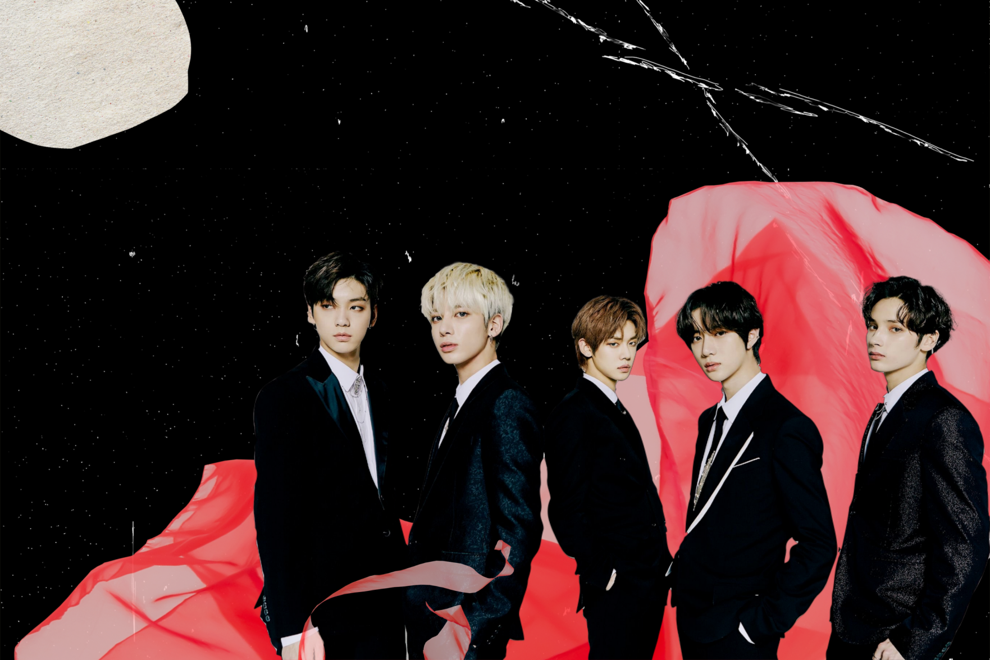 The K-pop group Tomorrow x Together, also known as TXT, has welcomed their darkest side yet with elements of rock and hip-hop in their newest release, "Minisode 2: Thursday's Child."
This album follows "Minisode1: Blue Hour," released in 2020, which has a more dream pop and lighthearted vibe to the recurring themes of youth, friendships and love. In contrast, "Minisode 2: Thursday's Child," released on May 9, breaks away from their original optimistic music style and feels more cynical as the group embraces the five stages of grief that one goes through after their first breakup. 
"Opening Sequence"
The first track begins subtly with a perfect piano melody that sets up the storyline of the album. It picks up from the moment when a breakup occurs as the lyrics scream denial, pleading for another chance at love. 
It's a solid way to kick off the album, as it also begins with a captivating and harmonious bridge from Kang Taehyun. The chorus is explosive and easily the most singable from the album, even for those who can't speak Korean. 
"Good Boy Gone Bad"
This next track is less sentimental and subtle. The vibe is more in-your-face. You can feel the anger and angst of this lead single just by the beginning riff of the electric guitar. The music itself gives a punk rock feel but also mixes hip-hop sounds with a saucy rap verse from Choi Yeonjun and an equally alluring post-chorus. 
Essentially, this song is the epitome of "I only date bad boys," as the lyrics blame the other person for turning them into a cold and monstrous person.
"Trust Fund Baby"
"Trust Fund Baby" perfectly hits the third stage of grief: bargaining. The song darkly talks about money as a necessity for keeping your love around and how some people may have it more easily than others. It reflects on whether things in the relationship would have been different if money could have helped protect it. 
A sweet piano melody carries the song with a dreamy element that helps create the "what if" factor.
"Lonely Boy (The tattoo on my ring finger)"
In this album, TXT not only experiments with a new angsty style, but they also split into units for the first time in these last two tracks. Huening Kai and rapper Yeonjun lent their unique voices to this song. 
The song dives into how matching tattoos lose their significance after the traces of only one person are left behind. It's a depressing song full of regret about a tattoo that now symbolizes loss. However, regardless of its meaning, the track is rich yet gentle, almost reminiscent of an R&B ballad. The distinct voices and styles of both members perfectly complement each other. 
"Thursday's Child Has Far To Go"
The next sub-unit and closing track of the album are composed of Choi Soobin, Choi Beomgyu and Taehyun. 
Most songs so far have been quite angsty, but this last song takes a whole new approach as it reaches the final stage of grief: acceptance. 
This song is all about reinvention and finding the motivation to move past heartbreak, with lyrics suggesting to break up on a Thursday to mourn all day on Friday, so Saturday can be about pulling yourself together to have something to look forward to on Sunday. It kind of resembles the sound of Harry Styles's latest single, "As It Was," because it's such a feel-good song drawing on a new indie-pop vibe that still feels like TXT. You can easily picture yourself driving down the coast or a city full of lights blasting this song. 
Overall, TXT has come a long way and continues to find ways to reinvent its sound and persona. This album is a testament to their artistic adaptability and musical growth. Somehow they find ways to dip their feet into different genres while conquering them and giving them a staple sound that is TXT.